Westside Gunn "Rolack's" Feat Skyzoo Prod By CamoflaugeMonk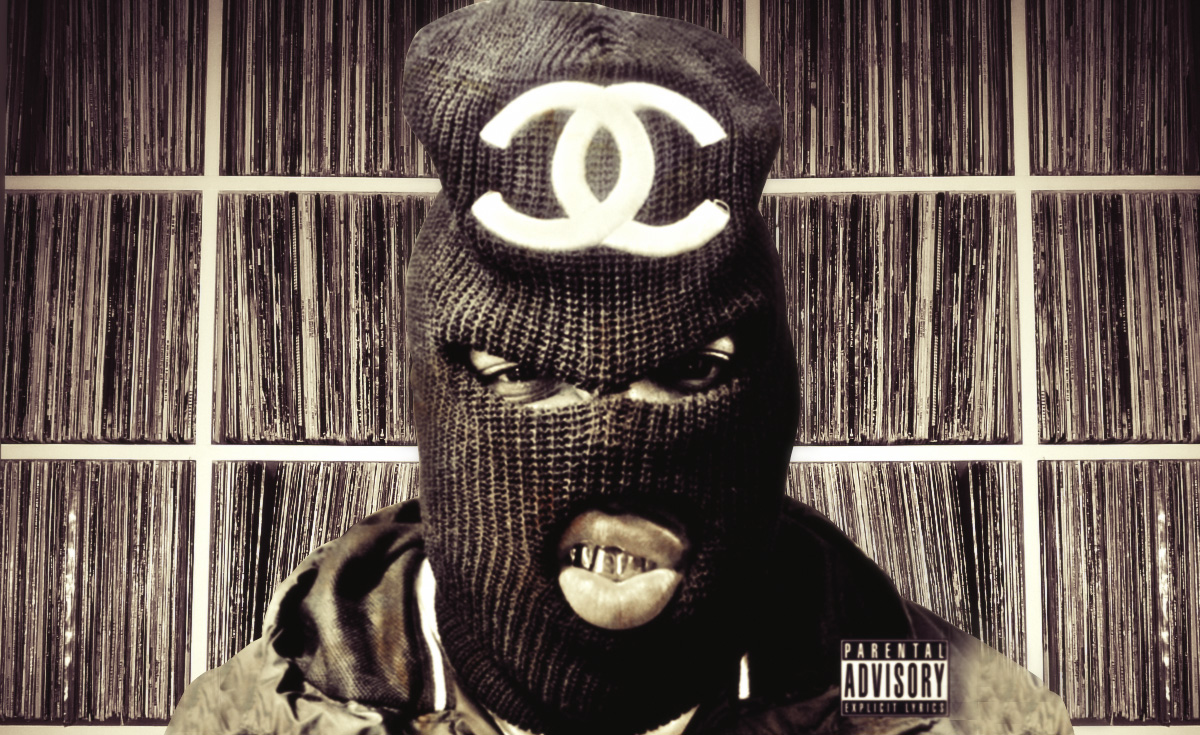 Westside Gunn "Rolack's" Feat Skyzoo Prod By CamoflaugeMonk
Hitler Wears Hermes; Westside Gunn's breakout mixtape, is full of grimy beats from various producers and gritty lyrics about crime, cash, and clothes. This comes as no surprise, Westside Gunn spent some of his formative years in federal prison for involvement with drug trafficking. In fact, a spread in Don Diva Magazine featured him and Sly Green (a kingpin from his hometown) posing in their jail jumpsuits. Needless to say, the lyrics that lace this project (Westside Gunn "Rolacks" Vinyl) are no joke and inspired by real life events. America is a country where glitz, glamour and wealth have inspired many people to attain this wealth by what ever means possible, especially when they are denied the privileged access given to people who may or may not deserve it.
This particular track, "Rolacks", features a super dope, horn heavy instrumental by Menahan Street Band. Using brass sampling and classic boom-bap production, CamoflaugeMonk delivers the goods by providing a seemingly battle-read beat for Westside Gunn and Skyzoo to spit ill rhetoric regarding hood life. Reminiscent of a young Ghostface Killa, Westside Gunn rises to the occasion and undoubtedly spits his signature high pitch flows and ear catching abrasive rhymes, featuring master lyricist Skyzoo.
With lines like "Ferrari California, yay got me all of this", he embodies the spirit of every drug-dealer-turned-rapper. With endless rhymes about guns, money, and materialistic ideals, it's fitting that Westside Gunn has featured cats like Roc Marciano on his other work. Skyzoo's performance on Westside Gunn "Rolacks" Vinyl is a stark contrast to the hard-hitting style of Westside Gunn, but as always his delivery and content are relavant. With rhymes like, "neighbors out the hall it was smugglers galore, I learned hands from them, I could juggle with the lord," Skyzoo mirrors Westside Gunn's inner-city past and reminds us that while he's made it out, he's still hood.
With the rest of the album sounding like a throwback Wu-Tang joint, gritty samples and dirty drum kits, CamoflaugeMonk switches it up with this one; the triumphant horns, clean scratches, and classic boom-bap sound make this track stand out from the rest of his work. The old school grit still exists, camps like Griselda Records and Skyzoo are living proof. Salute!
Westside Gunn "Rolacks" Vinyl Prod by CamoflaugeMonk | Soundcloud
Published in August 2015: Westside Gunn "Rolacks" Vinyl Produced by CamoflaugeMonk (Menahan Street Band), Released by Griselda Records, Audio Stream via Soundcloud
About Skyzoo via Facebook: Growing up just a block away from The Notorious B.I.G., watching him go from local kid to rap superstar, Skyzoo couldn't help but dream big. He started making mixtapes in 2002, and in 2005, through a mutual friend, was introduced to Grammy-winning producer 9th Wonder.
The North Carolina native was won over by the upstart MC's talents, and readily sent him beats to record over—which would soon become 2006's Cloud 9: The Three Day High, a mixtape that launched Sky into hip-hop's consciousness. His deft wordplay, confident delivery, and vivid imagery were all on display. Fans continued to flock following Cornerstore Classic in 2007 and 2009's Power of Words, each mixtape again showcasing Sky's skillset as a hood poet.
It was September 2009's The Salvation, though, released through Jamla / Duck Down, that solidified the rhymeslinger into an elite class. "It all was leading up to The Salvation," he says. "That was the album I had been planning since I was nine years old." Landing at No. 14 on the Billboard Top 200 charts, the critically acclaimed release stood on a cohesive and engaging sincerity that explains the sizable fanbase Sky has cultivated. Still riding the wave of his debut, Sky returned in July 2010 with Live From the Tapedeck, an album produced entirely by !llmind. The summer of 2011 brought The Great Debater, a free mixtape of album-quality material that Sky treated his fans to as a follow up to two retail releases.
The fanbase Skyzoo has been able to acquire stretches from the street to the workplace to high places, leading to memorable placements: "Popularity" was featured on the seventh season of the HBO hit Entourage; his music was featured in video games NBA2K11 and NBA2K12 (the first artist to be included in the franchise twice), as well as Grand Theft Auto 4: Lost and the Damned; his music has also set the tone for ESPN's KIA NBA Shootaround; and the rapper has a longstanding relationship with Brand Jordan.
Skyzoo has toured with Ghostface Killah, Raekwon, Pharoahe Monch, Sean Price, and Buckshot, as well as internationally in places like China. He's collaborated with other respected artists including Pete Rock, Hi-Tek, Jake One, Flo-Rida, Maino, Little Brother, EPMD, N.O.R.E, Wale, Talib Kweli, Ace Hood, Sean Price, and Don Cannon.