Producer King I Divine Presents "FLY" from the Enchanting Album Cloud 127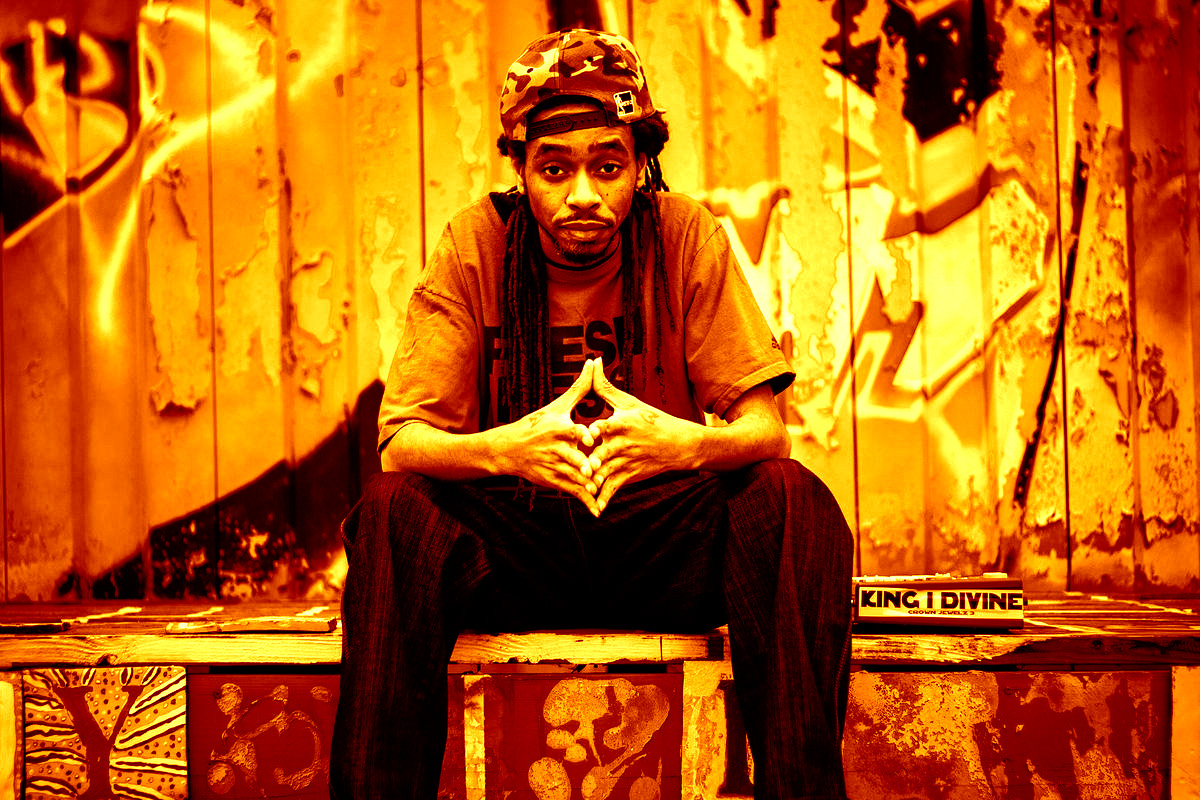 Producer King I Divine Presents "FLY" from the Enchanting Album Cloud 127
In the rich tapestry of underground hip-hop, few names resonate as melodically as King I Divine. A maestro behind the MPC, he has woven his artistic essence into projects like the revered 'Flipped: Jodeci Edition' and the Crown Jewelz series. With roots stretching from Queens, NY, to Atlanta, King I Divine is more than a producer – he's a sonic visionary who has captured the hearts of hip-hop enthusiasts since 2006. Immersed in the vibrant hip-hop culture of his upbringing, King I Divine's journey was influenced by luminaries like RZA, DJ Premier, Pete Rock, and the legendary J Dilla. His musical alchemy seamlessly blends these influences into a signature sound that captivates the senses and transports listeners into his universe.
At the heart of King I Divine's sonic universe is "Cloud 127," an instrumental masterpiece released in 2012. It's a captivating journey into a musical utopia, where smooth arrangements intertwine with boom-bap rhythms. The album, true to King I Divine's artistic ethos, is a sonic feast that immerses audiences in a blend of classic vibes and contemporary rhythms. The latest chapter in the "Cloud 127" story is the captivating single "FLY." This track, like a breeze through the sky, effortlessly carries listeners through lush landscapes of sound. King I Divine has treated his fans with a visually stunning video for "FLY," shot against the backdrop of the vibrant cities of Paris and London. The video encapsulates the essence of the track, offering a window into the artist's creative journey.
The instrumental track "FLY" is a microcosm of the larger project, showcasing King I Divine's ability to craft sonic landscapes that transcend mere music. It's a testament to his growth as an artist, a reflection of his dedication to his craft, and an embodiment of his journey through the ever-evolving world of hip-hop. For budding beat-makers and producers, King I Divine's work is more than just auditory lofi delight; it's an education. Crafting authentic boom-bap beats requires a deep understanding of drum patterns, sound selection, DITC, and sample manipulation. King I Divine's beats are a masterclass in this artistry, a marriage of impeccable drum sounds, jazz and soulful samples, and an organic approach that elevates his beats from ordinary to extraordinary.
Atlanta Producer King I Divine "FLY" Featuring LD Henriquez | Lofi Beat Maker YouTube Music Video
Published in March 2013: King I Divine Featuring LD Henriquez "FLY".
To achieve that authentic boom-bap sound, consider adding neo-soul organic timing to your drum programming – a tip that echoes the innovation that keeps hip-hop moving forward. For those seeking excellence in beat-making and music production, Big Noise offers a treasure trove of resources, from video tutorials to soulful sound packs and analog audio gear – all geared towards helping you carve your niche in the competitive world of hip-hop production. Check out one of our many "beat maker tips" below.
The video soundtrack "FLY" is more than just a single – it's an invitation to embark on a journey through King I Divine's musical universe. It's a reminder that music is a powerful medium that transcends boundaries, speaks to the soul, and uplifts the spirit. As we delve into the enchanting soundscapes of "Cloud 127," we witness an artist in his element, creating music that not only resonates with his loyal following but also welcomes newcomers into the fold. Soulful hip-hop sounds for all seasons.
Beat Maker Tip: The type of drum sounds you select and the drum patterns you program are critical when making authentic boom bap beats. The samples you select also play an important part in the sound. Jazz, piano, dark and/or soulful samples tend to work well. To update or modernize the sound of your boom-bap, try adding neo-soul organic timing to the top end of your drums. If you are someone looking to perfect the boom-bap sound as a beat maker or music producer, Big Noise has the resources you need to deliver the goods. Video tutorials, hip hop drum samples, soulful sound packs and a niche collection of analog audio gear. All part of the select offerings designed to help you achieve success, at a level of quality that sets you apart from the competition.
Artist Contact Info:
King I Divine | Facebook | Twitter | BandCamp
Lofi beat makers stand up… Keep it locked to Big Noise Radio for authentic hip-hop music from King I Divine & LD Henriquez!