Blunted Astronauts "Blunted Beats Vol.2" Odd Goons | European Hip Hop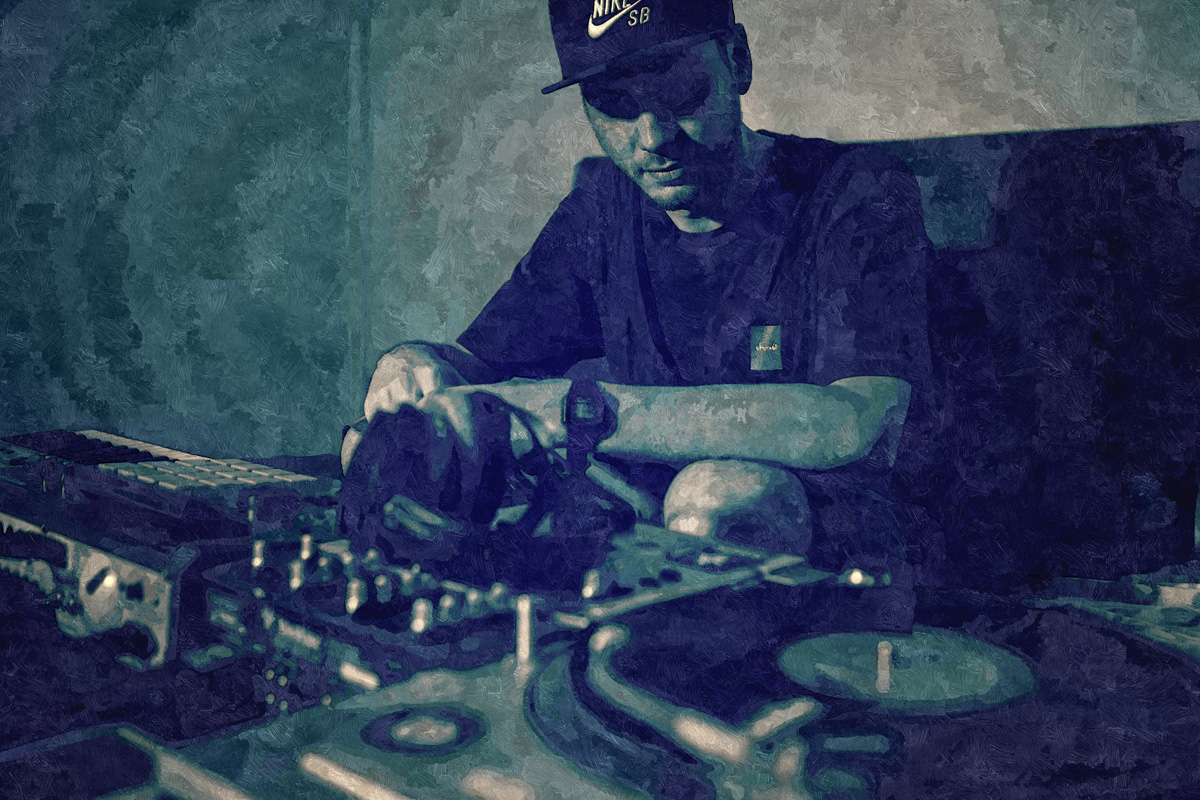 Blunted Astronauts "Blunted Beats Vol.2" Odd Goons | European Hip Hop
The rhythmic pulse of underground hip-hop beats is alive and thriving across the continents, and Blunted Astronaut Records is at the forefront of this movement. Their latest EP, "Blunted Beats Vol.2," is a captivating addition to their international series that aims to spotlight the emerging talents of Hip Hop producers from Europe. In this volume, the spotlight falls on Odd Goons from Örnsköldsvik, Sweden, showcasing the incredible artistic diversity of the European hip-hop scene. "Blunted Beats Vol.2" is not just an EP; it's a piece of the global hip-hop puzzle that weaves together talents from Spain, Poland, the Netherlands, and, of course, Sweden. Europe has long been a hub for underground hip-hop culture, nurturing authenticity and allowing the genre to flourish in unique ways. The EP is a testament to the fact that hip-hop is a universal language that transcends geographical boundaries.
Blunted Astronaut Records, based in London, stands as a beacon of quality music craftsmanship, particularly in the realm of wax, vinyl records and DITC. Their commitment to producing vinyl releases has breathed new life into the analog sound, sparking a revival in the vinyl market. As the digital age reigns supreme, the allure of analog audio tools and the warm embrace of vinyl records continue to captivate both listeners and industry insiders. The return to the analog era has arrived, it all comes back 360 degrees.
The hip hop project "Blunted Beats Vol.2" pays homage to the raw and gritty boom-bap sound that emerged during hip-hop's golden era. This EP is a reverent nod to the days when crate-digging was an art form, and producers scoured obscure records for those soul-stirring melodies that characterized dusty gold. In this sonic tapestry, you can hear echoes of legendary producers like Pete Rock, who mastered this very style. Blunted Astronaut Records is truly elevating European underground hip hop culture.
The EP's rich texture is adorned with horns, saxophones, xylophones, fretless bass, Rhodes piano, and emotive strings, creating a symphony of sound that harkens back to hip-hop's roots. The inclusion of diminished chords and emotional arrangements adds depth and dimension to the music. The significance of cuts on the turntables is also evident – an essential ingredient that defines classic boom-bap. "Blunted Beats Vol.2" is more than just a collection of tracks; it's a journey through time, a sonic voyage that transports listeners to the essence of hip-hop's origins. The EP is a treasure trove for vinyl enthusiasts and music lovers alike, an experience that resonates with the heart and soul of hip-hop culture. Hip hop heads can rejoice over Blunted Astronauts offerings.
Blunted Astronauts "Blunted Beats" Vol.2 Featuring Odd Goons 7" Vinyl | YouTube Audio Video Playlist
Published in June 2016: Blunted Astronauts Featuring Odd Goons "Blunted Beats" Vol.2, Produced by Odd Goons Album, Released by Blunted Astronaut Records, Cuts by Debonair P.
SIDE A:
01. Crime Scenes
02. Up North
03. The Stash
SIDE B:
01. Deep Space
02. Fallin'
03. Shiva
In a world of digital streaming and virtual soundscapes, "Blunted Beats Vol.2" is a tangible reminder of the power of analog audio and the enduring appeal of vinyl records. Blunted Astronaut Records continues to nurture a space where hip-hop thrives authentically, and "Blunted Beats Vol.2" stands as a testament to their dedication. Again, elevating European underground hip hop culture.
As the needle finds its groove on the vinyl, listeners are invited to immerse themselves in the sounds of Odd Goons and the collective talents that define "Blunted Beats Vol.2." It's an auditory journey that captures the spirit of hip-hop's past while ushering in a new era of sonic exploration – a bridge between analog heritage and contemporary cultural expression.
Beat Maker Tip: The type of drum sounds you select and the drum patterns you program are critical when making authentic boom bap beats. The samples you select also play an important part in the sound. Jazz, piano, dark and/or soulful samples tend to work well. To update or modernize the sound of your boom-bap, try adding neo-soul organic timing to the top end of your drums. If you are someone looking to perfect the boom-bap sound as a beat maker or music producer, Big Noise has the resources you need to deliver the goods. Video tutorials, hip hop drum samples, soulful sound packs and a niche collection of analog audio gear. All part of the select offerings designed to help you achieve success, at a level of quality that sets you apart from the competition.
Label Contact Info:
Blunted Astronaut | Twitter | Soundcloud | Website
Boom-bap stand up… Keep it locked to Big Noise Radio for authentic hip-hop music and culture from Blunted Astronaut Records!