Blunted Astronaut Records "Blunted Beats Vol.2" Feat Odd Goons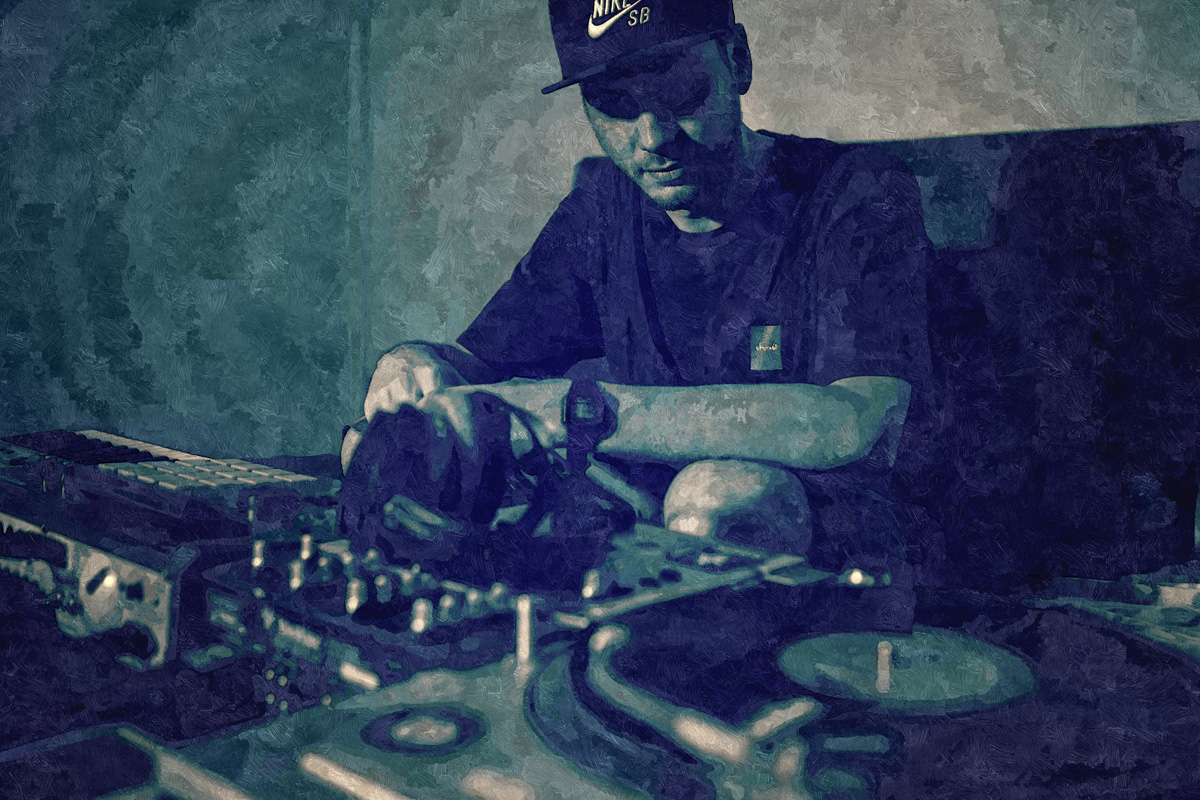 Blunted Astronaut Records "Blunted Beats Vol.2" Feat Odd Goons
The E.P. Blunted Beats Vol.2 is part of the 'Blunted Beats' international series – a set of short recordings being released with the aim of helping to shine light on some of the most talented, up-and-coming Hip Hop producers from across Europe. In this volume, we present to you Odd Goons from Örnsköldsvik, Sweden. Other countries covered in this series include Spain, Poland and the Netherlands. Europe has always been a place in the world where authentic underground hip hop has been accepted, allowing the culture to be elevated in a positive way. Many Big Noise listeners are located in Europe.
Blunted Astronaut Records is a London-based record label specializing in quality aural treats pressed on vinyl. They develop quality music and are followed by a huge following of customers that eagerly wait for the next record to drop. Thanks to companies like B.A.R. vinyl records are enjoying a comeback. The analog sound and vinyl records continue to gain popularity with listeners and people within the music industry. Digital audio tools gave us convenience, analog audio tools sound amazing.
The grimy boom-bap sound brought forth on this project is definitely reminiscent of the early golden era days, when producers / deejay's dug in the crates in search those ear tingling vibes found on obscure records aka dusty gold. Pete Rock is one of the producers known for optimizing this sonic style. Some horns, saxophones, xylophones, fretless bass, Rhodes piano, emotional strings and diminished chords are an important part of the sound pallette. Cuts on the one's & two's are also an essential component for classic boom-bap. Check out "Blunted Beats Vol.02" on the player below. Definitely something to add to your vinyl collection!
"Blunted Beats" Vol.2 Featuring Odd Goons On 7" Vinyl | YouTube Audio Video Playlist
SIDE A:
01. Crime Scenes
02. Up North
03. The Stash
SIDE B:
01. Deep Space
02. Fallin'
03. Shiva
Beat Maker Tip: The type of drum sounds you select and the drum patterns you program are critical when making authentic boom bap beats. The samples you select also play an important part in the sound. Jazz, piano, dark and/or soulful samples tend to work well. To update or modernize the sound of your boom-bap, try adding neo-soul organic timing to the top end of your drums. If you are someone looking to perfect the boom-bap sound as a beat maker or music producer, Big Noise has the resources you need to deliver the goods. Video tutorials, hip hop drum samples, soulful sound packs and a niche collection of analog audio gear. All part of the select offerings designed to help you achieve success, at a level of quality that sets you apart from the competition.