Rhythm Roulette Session "9th Wonder" | Diggin' In The Crates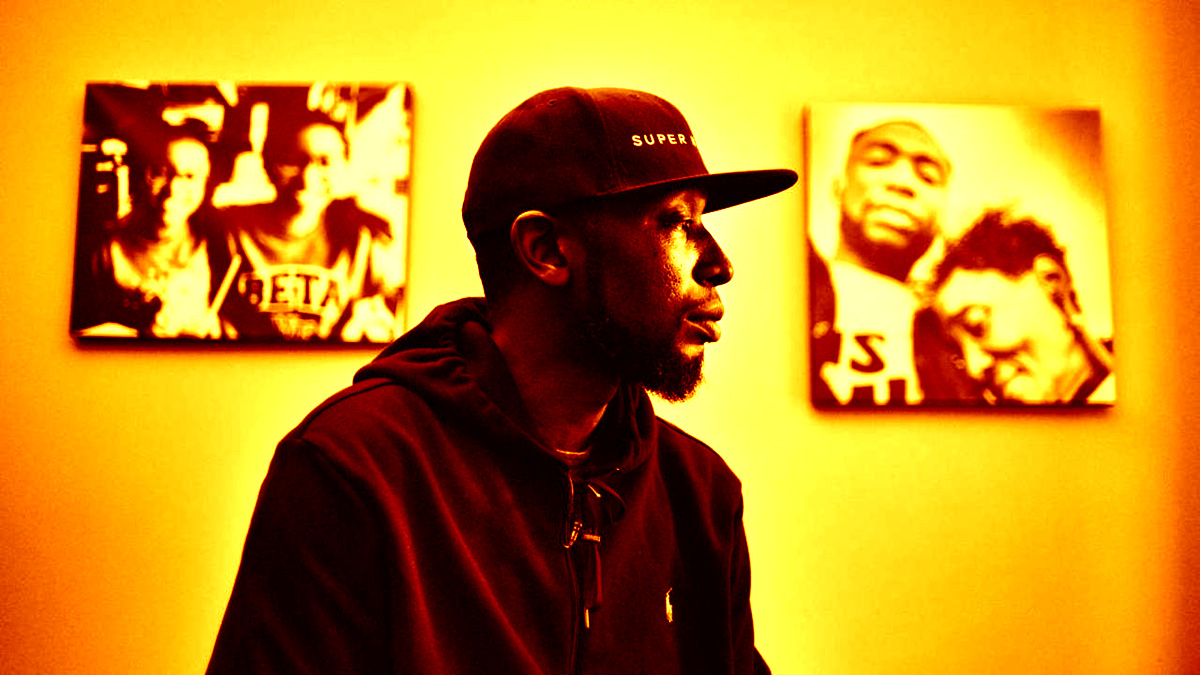 Rhythm Roulette Session "9th Wonder" | Diggin' In The Crates
It's no secret that we're big Rhythm Roulette fans here at Big Noise Radio. I mean how could you not love a series that gives you an inside look at your favorite producers going to work. For those of you that don't know, here's the rundown; Rhythm Roulette is a YouTube series hosted by Mass Appeal, where he invites different producers on to show off their skills. Each guest is blindfolded before picking three random records from their local record store to sample from. Then they have to make an instrumental track from their selections. In this episode, we present 9th Wonder Rhythm Roulette session and may the beats be ever in his favor…
One of the most popular episodes features Grammy Award Winning producer 9th Wonder. Rhythm Roulette fans had been steady asking for a 9th Wonder segment, so it was dope to see Mass Appeal actually get him on the show. Down in North Carolina at the Record Krate, 9th Wonder puts on his blindfold and goes to town picking his samples. After browsing through the records, he reveals his selections: Charly McClain, Jermaine Jackson, and the Temprees. From there it's on to the studio to make the magic happen. Passionate about his craft, 9th has is responsible for The Soul Counsel and Jamla records.
The Temprees seem to be the obvious favorite of the three, so he saves that for last. Beginning with Charly McCain, he immediately found some piano chops and laid down some serious bass and an ill drum pattern. In classic 9th Wonder fashion, he wasted no time in finding a deep bass line to provide a floor for the pitched-up vocals. You can tell this session is just getting warmed up as 9th Wonder starts feeling himself mixing up the Charly McClain samples. With his own style, 9th Wonder manages to flip country into soul, classic hip hop. Next, he spins through the Jermaine Jackson record and wastes no time browsing the record only to find unusable sounds. The Jackson vinyl was a let-down. The parties not over! He throws on The Temprees, whom he seems familiar with and immediately finds a sample and goes to work. Just like that, the magic starts to happen. He ends up quickly making two more beats (also using the Temprees record).
You'll want to watch this session all the way to the end. The last two beats are so dope they inspire the very dope female emcee Rapsody, recently signed to Jay Z's Rock Nation records, to spit some bars on the spot. This session of Rhythm Roulette is one of the most notable of the series, but don't take out word for it. Follow the link below and check it out for yourself, and when you comment how dope it is, tell 'em Big Noise Radio sent you!
9th Wonder "Rhythm Roulette" Session Produced by Mass Appeal | 2015 YouTube Video
Published in December 2015: 9th Wonder "Rhythm Roulette" Produced by Mass Appeal, Released by Mass Appeal. After linking up at The Record Krate in Raleigh, we joined 9th back at his studio to watch the master at work, YouTube video.
About 9th Wonder via Facebook: Originally making hip hop beats from his North Carolina Central University dorm room using FL Studio (formerly known as Fruityloops), 9th Wonder has since become one of the more acclaimed producers in the hip hop music industry. As an up-and-coming producer, he released a remix album of Nas's 2002 album God's Son entitled God's Stepson. This album began what is now a regular trend of remixing whole albums.
9th Wonder has a smooth and soulful production style that relies on samples from artists such as Al Green and Curtis Mayfield. He attributes the bass lines that he uses in production to DJ Premier, Pete Rock and J Dilla, while he claims to have learned "moans" from RZA. With the help of filmmaker Tee Smith and sound engineer Young Guru, 9th Wonder landed a coveted production credit on Jay Z's then highly-anticipated The Black Album. The producer continued to produce for Little Brother and many other Hiphop artists/groups, including Jean Grae, Skyzoo, and Murs. 9th Wonder has also produced for more widely known artists such as Destiny's Child, Mary J. Blige, De La Soul, Mos Def, Memphis Bleek, and Buckshot from Black Moon and more recently, artists such as The Game, Lloyd Banks, and Sean Price. Recently, 9th Wonder, along with Christopher "Play" Martin from the Hiphop group Kid-n-Play, were appointed Artist-In-Residence by the Chancellor of North Carolina Central University, and instruct a Hiphop history class in NCCU's Music Department.
9th Wonder still resides in North Carolina. 9th Wonder has announced his dedication to the community in Durham, NC by joining P'Tones Records (www.ptonesrecords.com), giving students the opportunity to learn about the music industry and then further their education by earning scholarships to NCCU. Professor Kawachi Clemons and Founder (of P'Tones) Oren Rosenbaum will be opening their project January 2008, 9th will be the site's Spokesperson. He has finished work on his second solo album entitled 'The Dream Merchant Vol. 2'. The album was released on October 9th, 2007.