Kev Brown & Hassaan Mackey "That Grit" by Ill Adrenaline Records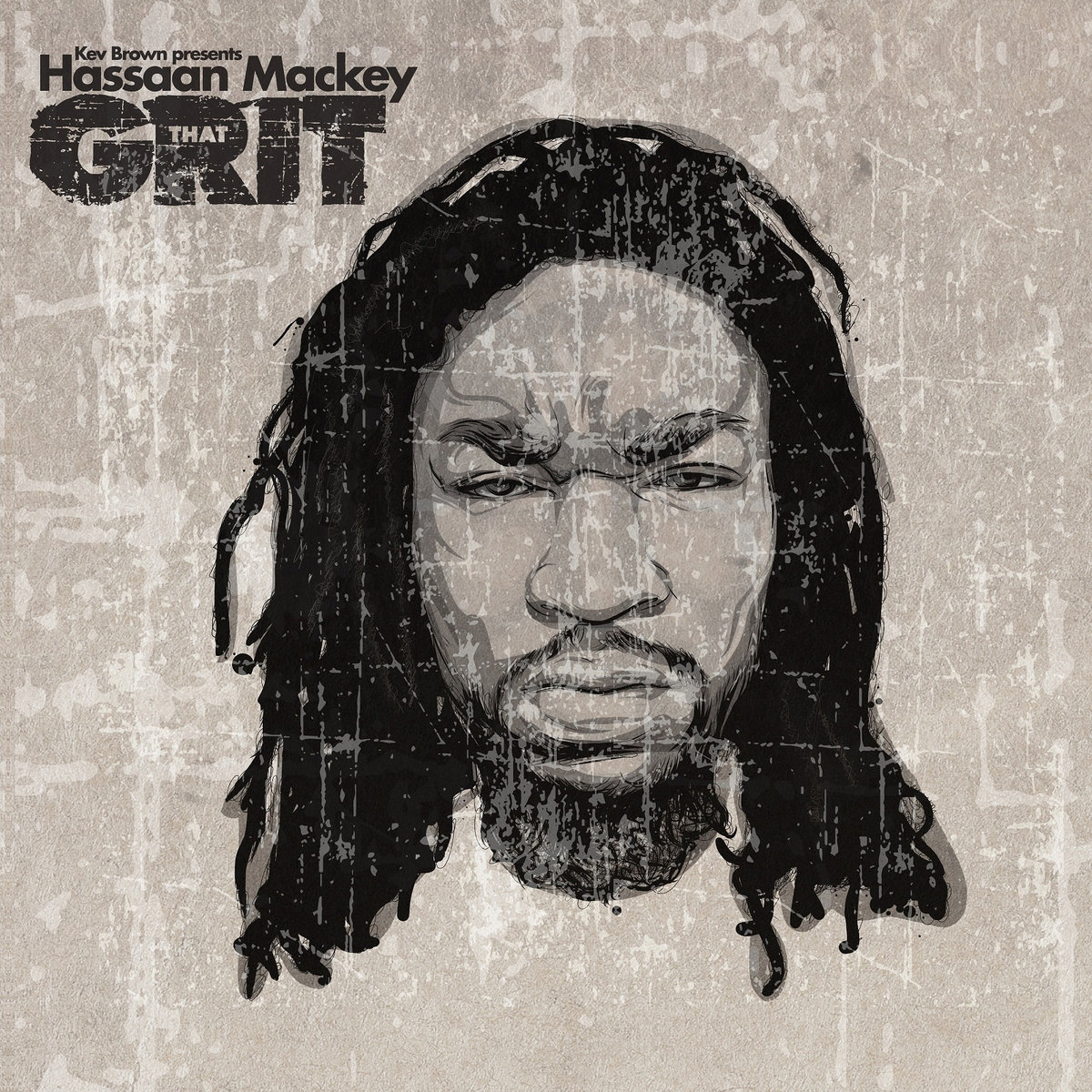 Kev Brown & Hassaan Mackey "That Grit" by Ill Adrenaline Records
Kev Brown, Hassaan Mackey, Ill Adrenaline Records & Low Budget Records has done it again! Bringing us that classic hip-hop music titled Kev Brown "That Grit". Boom-bap style is the MO, gritty grown man rap, off the cuff, off the MPC, off the chain, no doubt something for your playlist. Hip-hop fans rejoice! Serving that timeless music, Ill Adrenaline & Low Budget Records keep it real, on some official authentic era production, lyrical delivery and true hip-hop flavor. Check out this soulful project paying homage to the history and culture of East Coast hip-hop. Kev Brown and Hassaan Mackey, definitely on some forward function, dues paid and still putting in the work!
About The Project: Following the critically acclaimed "Pillars" EP with MindsOne, Kev Brown teams up again with Ill Adrenaline Records, this time collaborating with fellow Low Budget Crew member Hassaan Mackey to bless listeners with "That Grit". Both the Landover, MD based producer-on-the-mic and the Rochester, NY emcee are longtime members of the prolific artist collective and have previously worked together various times, but this mini-album marks the first time the two embark on a full project. Peep the video and tracks below, please spread the word.
Most boom-bap enthusiasts should already be well acquainted with both Kev Brown and Hassaan Mackey: double threat Kev Brown already showcased his skills on microphones as well as production boards on countless releases and has been dubbed "king of basslines" by fans worldwide. In addition to his solo recordings Kev's credits include beats for heavyweights like Busta Rhymes, Biz Markie, De La Soul, Jazzy Jeff, and Marley Marl just to name a few, as well as handling entire album production for LMNO, Kaimbr, and Raw Poetic. Hassaan Mackey released a string of albums, including a full-length LP with Apollo Brown, and appearances on releases by Oddissee, Kaimbr, The Left and L'Orange.
Recorded during a series of impromptu bus and train trips Hassaan took from Rochester to visit Kev in Washington, "That Grit" was created with a spontaneous approach, reflecting both Mackey's freestyle background and Brown's proven "random joints" formula. Entirely produced by Kev Brown and featuring his signature bassline-driven and raw but soulful sound, "That Grit" consists of an intro, eight full-length tracks and six instrumentals. Hassaan and Kev share mic duties on most of the songs, inviting close friends / frequent collaborators Kaimbr, Toine, yU, Kenn Starr, Eye-Q, Asheru (of Unspoken Heard) as well as the Younger Soul Brother Grap Luva along as feature guests, turning the record into a true family affair.
Kev Brown & Hassaan Mackey "Dope / Hassaan Be Rappin" | YouTube Video
Published on September 2014: Kev Brown & Hassaan Mackey "Dope / Hassaan Be Rappin" Produced by Kev Brown, Released by Adrenaline Records & Low Budget Records, Directed, Filmed & Edited by Jimmy Giambrone, Project Management: Ill Adrenaline Records & Iveriani T. Lawrence.
Kev Brown & Hassaan Mackey "That Grit" by Ill Adrenaline & Low Budget Records
Published on November 2014: Kev Brown & Hassaan Mackey "That Grit" Produced by Kev Brown, Released by Adrenaline Records & Low Budget Records, Audio Stream via Sound Cloud.
About Hassaan Mackey: Finding his freedom behind bars, his sharp freestyling skills parallel a witty, insightful mind. He pours his heart over beats as he takes us through a journey of his life through inquisition, cynicism, and a spiritual mind that sells his knowledge of self and undoubted sense of purpose. "Soul for Sale", his latest work, is a priceless tale that is the culmination of a man still standing despite his life's endless shortcomings, ranging from tragic deaths to the harsh reality of urban living, which he encountered at an early age. An emcee-in-discovery walked the city streets of Rochester, NY as a youth, finding familiarity and comfort in music. The introvert was exposed heavily to an eclectic blend of soul music in all genres. More so through circumstances than choice, Hassaan was being groomed for the better side of life.
Diving into music and more notably, Hip-Hop, he escaped through the headphones with influences such as Tribe, Cyprus Hill, Common and Pharcyde. Developing cadence through rhythm, who knew a fierce competitor was hidden inside a 9 year old. At 13, Hassaan would be inducted into a local but legendary crew, THE Timberland Foundation. Known for bulling ciphers throughout the city, the hated and feared found a protégé with a remarkable gift to grab un-grafted words from the atmosphere and make it all make sense. Battle after battle, show after show, Hassaan was that face card rapping among men as an equal and in most cases, his opponents superior. His later artistic efforts gained him respect and notoriety locally by hosting Full Circle Sundays, a platform for emcee battles, spoken word, and many art forms to collide. He also hosted various open mic poetry nights around Rochester.
By this point he was winning every freestyle battle he participated in throughout the city but his defining moment would be sharing the stage with Common while visiting Rochester on his "Electric Circus" tour. He was picked by chance out of the audience to go onstage to display his sharp freestyle rhymes in the spotlight. Now as a man who defines his art and life alike as "constantly rebuilding", he writes, performs, and creates for self and has an abundance of recorded material and online footage that captures the humble man at his best. Though ironically modest when it comes to self-promotion, Hassaan can be seen and heard rocking any and everywhere. His enthusiasm and talent is unshaken.
Currently recognized in the prestigious "Rawkus 50", he is among a fresh roster of artists that set the bar for quality music in an industry of mainstream music that often lacks any traces of noteworthy substance. He Also has aligning himself with like-minded artists to form a hip hop group known as "Melodic Dilemmas", consisting of himself as the emcee alongside two producers. Together they aim to let listeners realize they have a choice to rock to meaningful music. "If it's for you, you'll know. Music is a voice. It's the last voice we have. My music is me." Get to know a voice that's keeping hip hop alive — Hassaan Mackey.