Golden State Artist Bishop Lamont Exclusive Big Noise Interview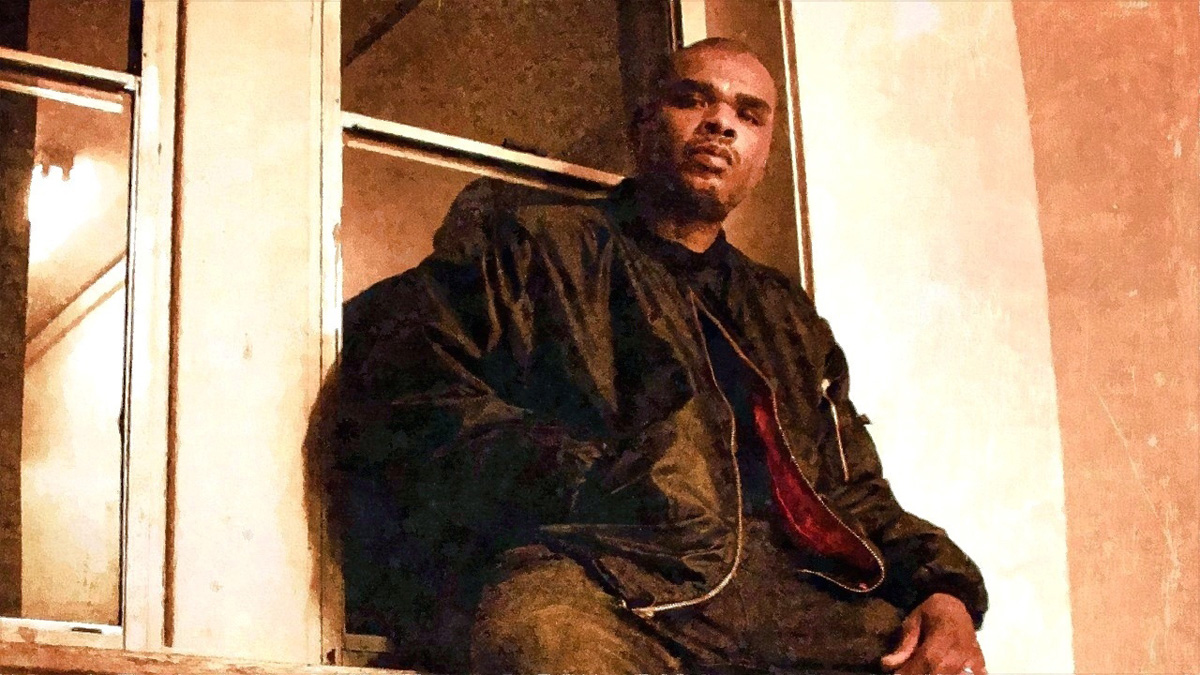 Golden State Artist Bishop Lamont Exclusive Big Noise Interview
Golden state hip-hop artist Bishop Lamont is breaking the West Coast stereotype via conciseness delivered in the music. Collaborations with artists like REKS, Ras Kass, & Talib Kweli will set him apart from the mainstream centric music typically coming out of California. We recently caught up with him to get the inside scoop on his recent projects and music. Check it out!
Q. Big Noise: Peace Bishop Lamont, who gave you that name, what's the meaning behind it?
A. Bishop L: What up!!!! Good question,the simplest answer goes like this, my auntie Sheryll said I have an anointment and a divine purpose. she said I have a voice,and a calling on my life to be a minister,a bishop lol. The last name came from Snoop Dogg really high one day, unbeknownst to most, I have known snoop and his family for a looong time ,his lil bro Bing is one of my best friends, anyway, he came in the house one day and was like cuz, u look like the homie Lamont cuz, Bishop Lamont cuz! And the rest is history!
Q. Big Noise: Where are you from?
A. Bishop L: CARSON!!!!!!! I was born in Los Angeles off of 76th and Crenshaw, but due to what divorces usually do to a family, me, my big bro, and moms had to move around quite a bit. So I'm a culmination of LA, Inglewood, South central, Buena park, The Pueblos, Moreno valley, Compton,and then Carson!!! Lot of moving, right? LOL S/O to all them cities!
Q. Big Noise: Your first memory or hip hop experience?
A. Bishop L: Very good question!!! ah……thats a tough one!!! Its a blur, but i think Run Dmc was the 1st hip hop record I ever heard,then came my little stint as a young B-boy, breakdancing and then into housing, on to an emcee and a wanna be Dj!!! lol
Q. Big Noise: When did you start rapping at what age?
A. Bishop L: Another tough question!!! lol I think about 14 or 15 .. possibly 13, but some where around then.
Q. Big Noise: How did you get your start in the game/business of hip hop?
A. Bishop L: Street team hustle,handing out flyers,promo cds,etc. also doing some
stunt work on hiphop videos, and doing drops for every dj up at 92.3 The beat and Power 106 back in the day. A lot of hard work,determination,and patience my friend!!!
Q. Big Noise: Your favorite Mc/Rapper/Hip Hop group that influenced you the most?
A. Bishop L: Hmmm, theres quite a few!!! Run Dmc, Rakim, De la Soul,Tribe called quest,Black sheep,Big daddy kane,Beastie boys,Camp Lo,The Artifacts,Black Moon, Smif n Wessin, Cella Dwellas, Poor Righteous Teachers, Organized konfusion, Lords of tha Underground,Slick Rick,Mc Ren, Nwa ,King Tee,Tha Alkaholiks, Souls of mischief, Del the funky homosapien,The Coup, Spice One, Paris, Dj Quik,Volume 10,Tha Dogg Pound,Tupac, Outkast,Biggie ,Epmd, Mobb deep,The Roots,The Fugees,The Outsiderz,…….lol we'll be here all day,so many amazing artist!!!
Q. Big Noise: How do you feel about the underground Hip Hop scene these days?
A. Bishop L: Same way I have always felt about it,the underground is where real hip hop begins and ends! And by that I mean,that its the only place it can be nurtured properly, cultivated, and protected to retain its purity and validity!
Q. Big Noise: Are there any projects your working on now.. what should we be looking for in 2013?
A. Bishop L: Geez!!!! Too much!!! First and foremost,The Reformation begins in march,the long anticipated album releases later this year!!!! There are no words to describe that album, its the culmination of my entire life and i think beyond it, in spiritual terms. I'm also working on Dave New York's album" I got a story 2 tell",a collab album with Torae called "Planet of the Apez", Me and Richkidd got a project coming, me and my bro Reks got a project coming,and Caltroit Metropolis,finally me and Blackmilk can give the world that follow up!
Q. Big Noise: Any live performances..tours?without question!!!!Lots of shows!!!
A. Bishop L: All over the world,because I make this music for the world,not just one street or city,its for all who are on the same wave length to experience it and enjoy. All tour info, dates, will be made available in the coming months.
Q. Big Noise: Where can we keep up with Bishop Lamont Info?
A. Bishop L: BISHOPLAMONT.COM and on twitter @BISHOPLAMONT, my almighty
team Bishoplamont on twitter as well. Facebook,and instagram @BISHOPLAMONT1
Q. Big Noise: Thanks for the interview fam.. any last words for our readers?
A. Bishop L: Thank you for having me! Hmmm? To the readers? If u aspire to do music in whatever capacity,remember to remain true to yourself,"to thine self be true"is one of the realest fucking quotes and gems ever! if youre true to yourself,u will never go wrong. Remember also that all things in life take time,learn to be able to watch paint dry in the rain! repeat it to yourself and it will make perfect sense.lol Do what u love most in life,whatever it is,nothing is bigger than or better than,its value is a matter of your opinion. Life is about happiness,purpose,and fulfillment,find yours! PEACE,LOVE,AND BLESSINGS!
REKS "Trust Us" Feat Bishop Lamont Produced by Numonics | Audio Stream
Ras Kass "Godz N The Hood" Feat Bishop Lamont, MK Asante & Talib Kweli