Bronze Nazareth "Blenders" The Blenders EP Release via MBDR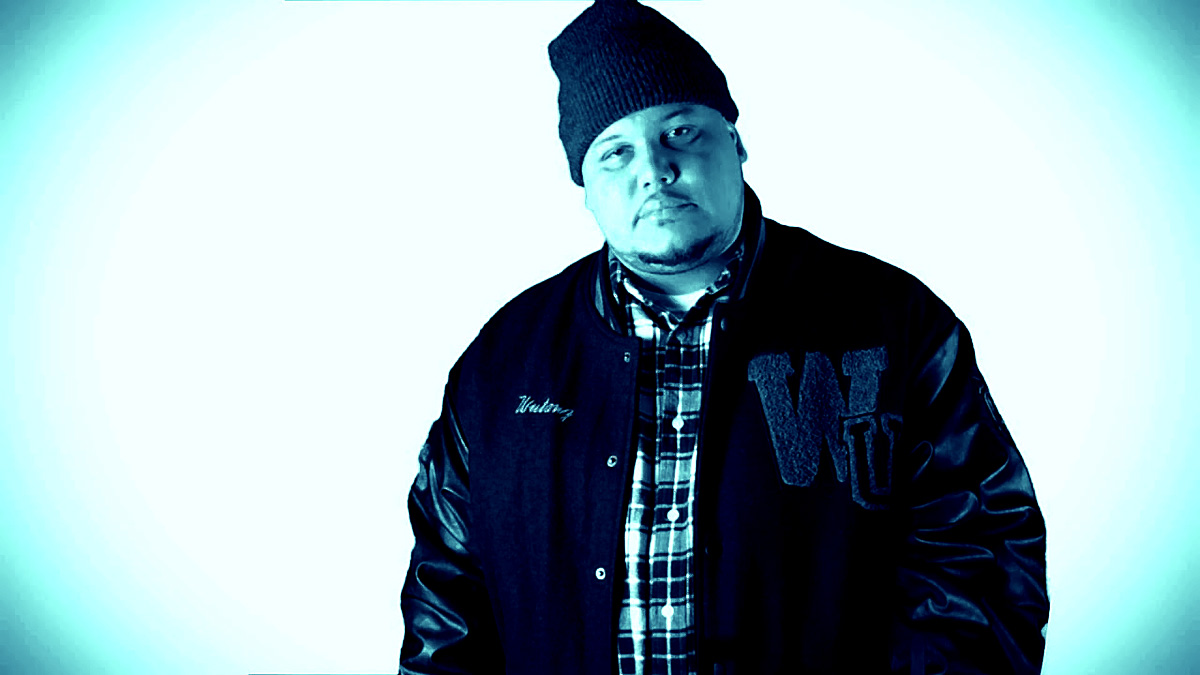 Bronze Nazareth "Blenders" The Blenders EP Release via MBDR
Man Bites Dog Records, born in the shadows of the Nation's capital, Washington DC in the late 2000's. Now touting hip-hop artists such at Copywrite, Roc Marciano and Blaq Poet to name a few, are making their mark in the hip-hop world via their online website. MBDR dropped this animated music video in the fall of 2013, "Blenders" from legendary Wu Tang affiliated producer / emcee Bronze Nazareth.
The track for "Blenders" was produced by Bronze Nazareth, and intended for his upcoming album "Thought for Food 3″. The track has that Golden Era vibe with plenty of bass on it for that-trunk rump. Post video animation with text and images have been artfully crafted from Jeremy Williams and Brian Buggs. "The Blenders EP" dropped in Fall 2013 via Man Bites Dog Records and can be purchased on the website. Go to the MBDR website to order the EP and cop the official "Blenders" Tee Shirt.
Bronze Nazareth "Blenders" Official Video From The "Thought For Food 3" EP
Video crafted by Jeremy Williams and Brian Buggs. Blenders track produced by Bronze Nazareth.
Artist BIO: According to a quote by Henry Bromel, 'We all carry around so much pain in our hearts. Love, pain and beauty. They all seem to go together like one little tidy confusing package.' This quote is the absolute essence of the music brought forth by Bronze Nazareth. The young RZA protégé possesses a unique ability to combine sweet & bitter sounds that is guaranteed to leave you fixated.' (allhiphop.com, Damainion Ewell).
Detroit, Michigan to New York City is a 15 hour one-way bus trip. It took Bronze Nazareth four of such round trips on a Greyhound bus from Detroit to New York to finally meet The RZA, the abbot of the Wu-Tang Clan; the man responsible for selling millions of records, selling out arenas, scoring wildly successful movies and, generally, changing the course of popular culture.
As Bronze recalls: 'I think I sent an email to Wu Affiliate Cilvaringz, because I was always loved Wu. He started listening to the shit, and he was feeling it. So we started building and eventually I went to New York. We were in D&D studio for a couple of weeks in the summer, doing work on Cilvaringz's album. Rza was scheduled to come to the studio and check on Ringz album, but wasn't able to make it. So I headed back to Michigan. On subsequent trips I was able to use my talent to get inside 36 Chambers. I ended up doing three tracks for one of Rza's groups that was recording. Rza came to 36 that night, and when he walked in I noticed he was nodding his head to the beats. After vibin for awhile in the studio, Rza and crew were about to go to the club, and I was like, 'yo RZA, let me get just five minutes, that's all I need!' He graciously gave me those five minutes. I showed him one song, and it was Wu Elements from then on."
Upon hearing the song 'Blowgun,' The RZA immediately asked Bronze Nazareth to join his production group, The Wu Elements. As The RZA instantly recognized, Bronze churns out searing, painful production that is practically tangible in its emotive weight, while his deep poetic lyrics are designed to put a thinking mind to work. Bronze incorporates the rawness of his beloved old-school soul albums, injecting his beats with painful moans and notes that mesmerize.
He was born in Grand Rapids, Michigan where his love for hiphop was fostered by a group of friends wanting to escape their rough existence through the power of music. At sixteen, Bronze formed a group with his high school friends that planted the seeds for his future in music. He and his group 'The South House Click' attempted to work on their music, but lacking resources, never got the chance to record their dreams. While no actual recordings materialized, it was in this inner city home that Bronze's creative spark was cultivated.
Soon after becoming a Wu Element in 2002 and moving to Detroit, two of Bronze's beats were chosen by The RZA for his album "Birth of a Prince". The album's title track, on which RZA retired the popular Bobby Digital alter ego, was produced by Bronze as was the sonically brilliant 'A Day to God is a Thousand Years'. In the whirlwind years that followed, Bronze's music fueled the sale of tens-of-thousands of units and left its own indelible imprint upon the Wu-Tang legacy. He has since worked with the likes of The Wu Tang Clan, GZA, Ghostface Killah, Masta Killa, Ras Kass, Cannibal Ox, Tragedy Khadafi, Del the Funkee Homosapien, Casual of Heiroglyphics, Roc Marciano, 4th Disciple and Killarmy, Black Market Militia, Gang Starr affiliate Afu-Ra, Prodigal Sunn, Timbo King, DJ Noize, Solomon Childs, Planet Asia, Immortal Technique, Littles, and many more of today's most vibrant and relevant independent acts.
Bronze isn't precious like gold, Bronze is hard. Gold is for the show, Bronze is the foundation. Some folks lament the fact that they never got a break; Bronze Nazareth went and made his break.