Evidence & The Alchemist "Lord Steppington" Step Brothers Album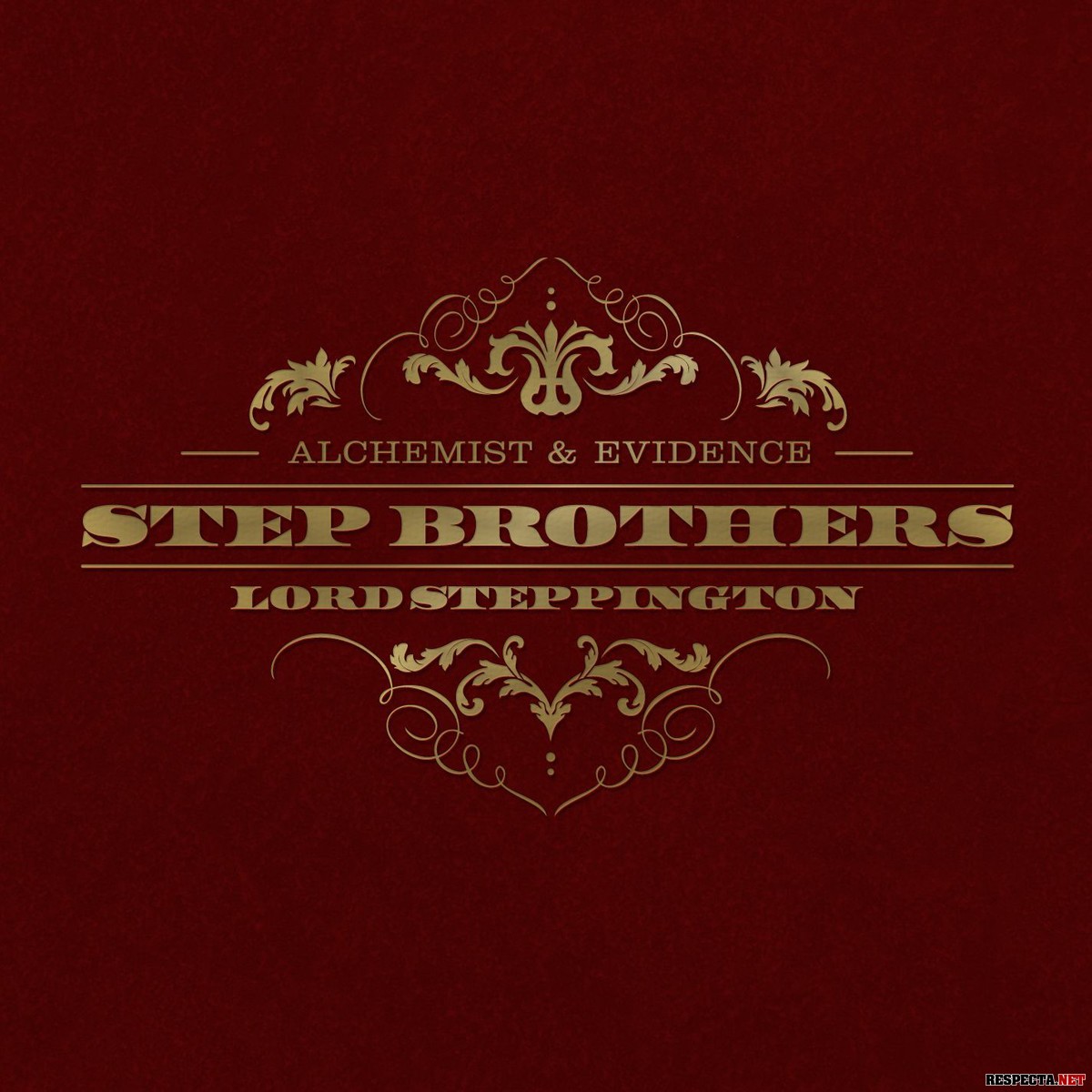 Evidence & The Alchemist "Lord Steppington" Step Brothers Album
Evidence born in in Venice, Los Angeles, California and Alchemist from Beverly Hills, California – together are the Step Brothers. If you're like me, you've been looking forward to a full-length collaboration from these two LA rapper / producers since Evidence dropped The Layover EP back in 2008, where they combined like Voltron to bring us the banger "So Fresh (Step Brothers)". Or before that, in 2007, when ALC laced EV with a handful of serious jams on The Weatherman LP. When Alan was producing classics like "Worst Comes to Worst" feat Guru & "Live on Stage" for Dilated Peoples in the early 2000. The Alchemist Lord Steppington was also released in 2014. Man, look… this has been a long time coming, and you better believe it does NOT disappoint!
Producer / emcee Alchemist handles the bulk of the production as expected, but Evidence provides a grimy guitar backdrop for the third track "Byron G". Overall, the sound of this album should make your neck snap, it knocks so hard. Both artists hold their own, and then some, on the M.I.C. among a slew of dope / familiar faces from their past work. Features include Domo Genesis, Scott Caan (!?), Styles P, Roc Marciano, Action Bronson, Fashawn, Rakaa Irscience, Blu, & Oh No.
The official "Step Masters" visual exemplifies that good ol' fashioned brotherly competition. It's hilarious, check out the video directed by Jason Goldwatch below. The Alchemist Lord Steppington is due to drop January 2014 on Rhymesayers Entertainment.
Step Brothers (Alchemist & Evidence) "Step Masters" Hip hop Music Video
Why We Do This... Video Trailer: The Step Brothers "Lord Steppington" Project
Thank you to those who supported Step Brothers (Alchemist & Evidence)'s #LordSteppington in it's 1st week.
Step Brothers Artist BIO: Featuring rapper / producer Evidence and producer / rapper the Alchemist, Step Brothers are a hip-hop super duo who came together while Evidence was working with his former group, Dilated Peoples. The Alchemist also provided production on Evidence's solo debut, 2007's The Weatherman LP, but their collaborative name did not come together 'til a year later when Step Brothers landed a credit on Evidence's The Layover EP. The official Alchemist Lord Steppington debut album was dropped on the Rhymesayers label in early 2014.