Emcee Bishop Nehru "strictlyFLOWz" Digital Album Release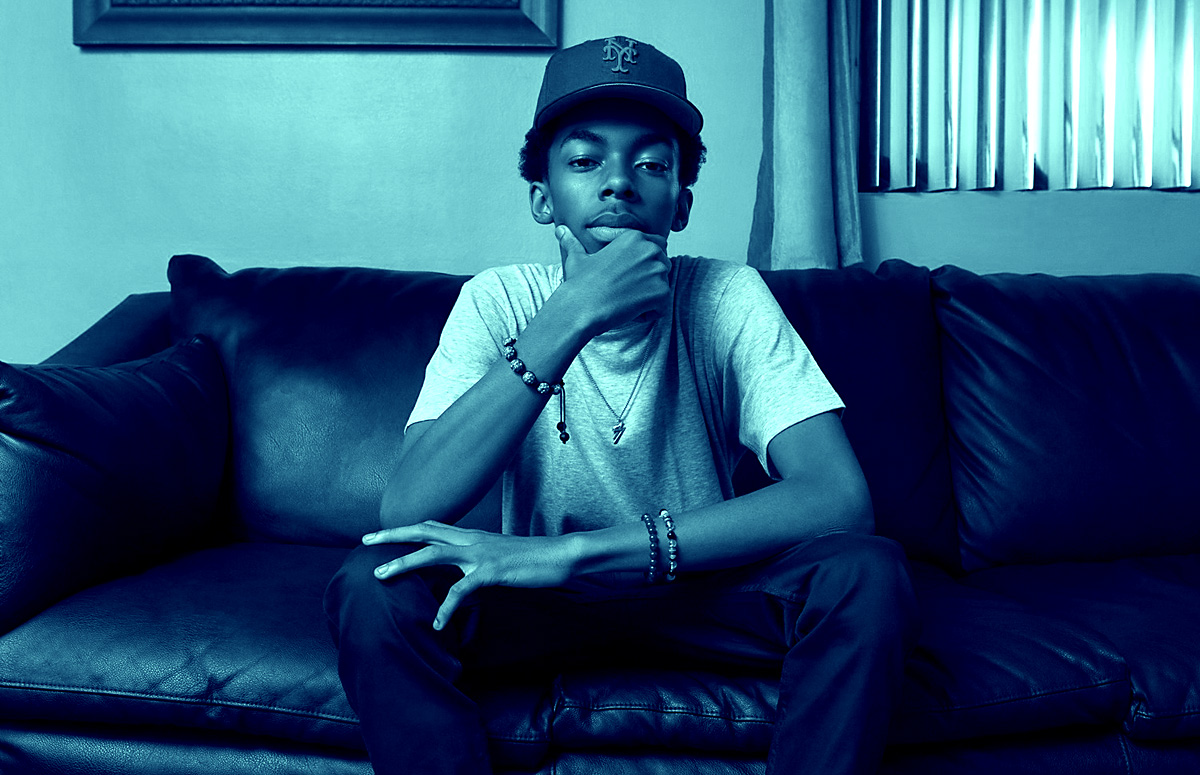 Emcee Bishop Nehru "strictlyFLOWz" Digital Album Release
Just four months after linking up with The DJBooth to drop his debut mixtape, Nehruvia, 16-year-old rapper / producer Bishop Nehru has unleashed the follow-up, strictlyFLOWz. Presented by Peter Rosenberg and the UK's DJ Semtex, the Noizy Cricket!! Bishop Nehru strictlyFLOWZ mixtape packs 10 tracks' worth of original material from the New York native, including reader-approved single "Mobb Dizzle." Mark Mason and Que Hampton make guest appearances on the tape, which boasts production by the likes of Afro Jazz, Ghost McGrady, Herring Franky, Insanity, Massology, Raz Fresco and Yazu. In the summer of 2013 Bishop Nehru connected with the legendary Wu-Tang Clan for their 20th Anniversary Tour, kicking off July 25, in the UK.
About The Artist: Bishop Nehru is a 16 year old rapper / producer / video director and editor from NY. Bishop Nehru is a passionate emcee who has been described as a breath of fresh air. On july 4th,2012 he was selected as worldstar hip hop's youth rap talent of the week for his freestyle entitled "Languages" over Mos Def's Mathematics beat (84,000 plus views). Since then he has released another video entitled Light Leaks a month ago and is working on his debut album "NEHRUVIA" due out soon. This video has generated over 20,000 views, 1,000 likes and 800 new subscrbers on youtube. You can find his music is being supported by various blogs throughout the world. He produces alot of his material himself but is also willing to work with other producers too. Take the time to google "Bishop Nehru" you won't be disappointed. This kid is a rare gem just waiting for his time to shine.
16-year old Bishop Nehru falls in to the category of a young cat with an old school flow and complex lyrics & rhyme schemes. The young NY native is more than just a rapper though – he also produces music, as well as directs and edits videos – he does a lot of his own beats and videos. Pretty impressive, huh? Self-sufficiency is certainly a good trait to have, not only in the music business, but life in general. His hard work has gained him plenty of attention, namely on WorldStar HipHop, being named the Youth Rap Talent of the Week in July 2012 for a quick 8 bar freestyle over Mos Def's classic "Mathematics." He was also featured on Hot97.com as part of their "Who's Next" section, showcasing talented rappers who are next to blow up as well as having the song make its way to Power 105.1fm "New Ny" with Jovonn "The Don' in Feb 2013.
Bishop chose his name from inspiration taken from Tupac's character in the movie "Juice", noting that the character of Bishop inspires him "to go out and get mine, you've got to earn respect." The Nehru is taken from the the former prime minister of India, Jawaharlal Nehru, who worked closely with legendary peacemaker Ghandi but never got the credit for his work.
Hip Hop Emcee Bishop Nehru "Mobb Dizzle" Prod by Raz Fresco | Music Video
Directed by: Markel Scott @BishopNehru. Edited by: Joey Scott @ttocsyeoj. Creative Concept: Markel Scott @BishopNehru. Shot by: Brian "Stickforbrains" Dorme @McFligity. Produced by: Raz Fresco @RazFresco
Emcee Bishop Nehru "strictlyFLOWz" Digital Album | Soundcloud Music Streams