Rapsody "Godzilla" Produced by 9th Wonder via Jamla Records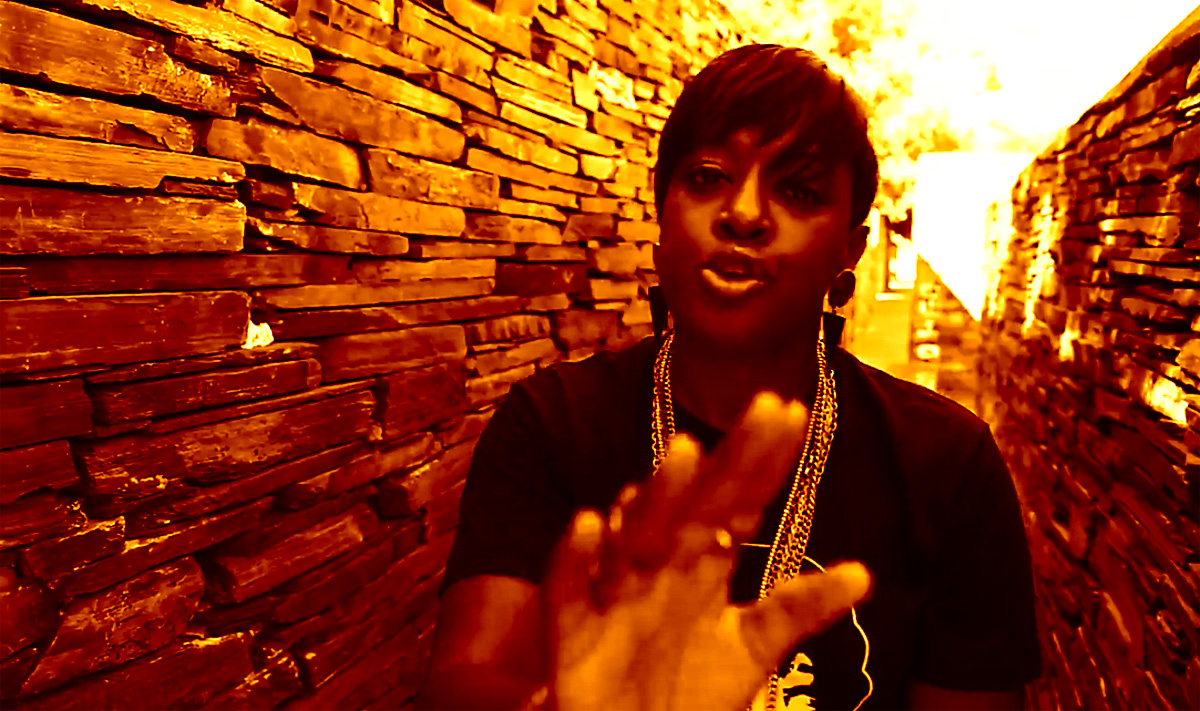 Rapsody "Godzilla" Produced by 9th Wonder via Jamla Records
Most definitely incredibly talented, you know hard working has to be part of the MO for this type of success. Jamla Records new female emcee, ambassador to the 9th Wonder founded record label, Jamla Records, is breaking down the doors with her EP 9th Wonder Rapsody Godzilla "Beauty and The Beast". Soul Counsel official, this project showcases the incredible talent owned by this North Carolina emcee.
Produced by 9th Wonder. This dope hip-hop single "Godzilla", is a self proclaimed homage to Rapsody's skills on the MIC, "…only god's illa…", this clever play on words, against the popular Japanese's character Godzilla, challenges emcees to stretch their imagination when it comes to wordplay. Man or woman, Rapsody challenges you to raise the lyrical standard.
Rapsody's microphone controller (MC) skills register very high on the lyrical Richter Scale. Embodying spirit as she blesses us with her vocals, she commands all essential elements of the emcee; voice tone, timing, delivery, lyricism and presence. Enjoy this single "Godzilla", and spread the word to your peoples.
Rapsody "Godzilla" Prod by 9th Wonder for The Soul Council via Jamla Records
Published on October 2014: Rapsody "Godzilla" Produced by 9th Wonder for The Soul Council, Released by Jamla Records, Audio Stream via Soundcloud.
Artist Bio via Facebook: Rapsody is the new force in hip hop, and she's blazing the trail for a new generation of emcees, showcasing effortless lyrical mastery in an age of celebrating the culture of a hip hop renaissance. "Hip hop in its essence is real; I'm still hearing every rhyme." She is the protégé of Grammy Award-winning producer 9th Wonder, the first lady of North Carolina super crew Kooley High, and one of the first artists signed to Jamla Records / It's A Wonderful World Music Group.
As the brainchild of 9th Wonder's true school resurgence, Rapsody consistently sets the bar high for all emcees, male and female alike. Paying homage to her hip hop godmothers MC Lyte, Queen Latifah, and Lauryn Hill, this Snow Hill, North Carolina native represents much more than just the female side of hip hop culture; she is an emcee who represents hip hop culture beyond the lines of gender, proving that anything the boys can do, she can do, too, and better. Her virtuosity and dexterity behind the mic highlight her presentation and her humble demeanor attests to her constant pursuit of improvement with every beat and rhyme.
After proving her impeccable craftsmanship with features on 9th Wonder's "Dream Merchant 2," Skyzoo's DJ-Drama hosted "The Power of Words," and numerous Kooley High releases, Rapsody made her solo debut on December 7, 2010 with "Return of the B-Girl," a 20-track project boasting production by 9th Wonder and DJ Premier among others, as well as features from Big Daddy Kane, Mac Miller, Skyzoo, Rah Digga, Phil Ade, and more. A published review praised the record: "A poet-turned-rapper, Rapdiddy (as she's dubbed herself) has always possessed outstanding wordplay, but B-Girl finds her effortlessly nimble delivery — capable of both gritty and biting or sassy and sultry – continuing to improve."
Rapsody has shared the stage with hip hop legends and rising stars alike, including Raekwon of the Wu-Tang Clan, Big Daddy Kane, J. Cole, Wale, Colin Munroe, Tanya Morgan, Suede of Camp Lo, Blu and Exile, and The Clipse, but it's her ability to captivate diverse audiences with her explosively dynamic live performance that sets her apart and has earned her much-deserved accolades from major media sources including Vibe, XXL, HipHopDX, and more. She has captivated audiences at sold-out performances at dozens of venues on The Incredibly Dope Tour with Mac Miller and the Mic Fest Tour with 9th Wonder and her Jamla Records label mates. In her sophomore project "Thank H.E.R. Now," she weaves more intimate stories of her personal experiences and shares the studio and soundbooth with heavy hitters Jean Grae, MURS, Raekwon, Estelle, Big K.R.I.T., Marsha Ambrosius, and more.
Her style is polished and distinct, and her wordplay and flow are unparalleled in both delivery and execution. As she continues to strive to contend with her hip hop predecessors like Jay-Z and Mos Def, Rapsody is already undeniably one of the strongest and most promising forces in today's hip hop culture.