Skyzoo & Pete Rock Drop Bombs "It's All Good" via MMG | Retropolitan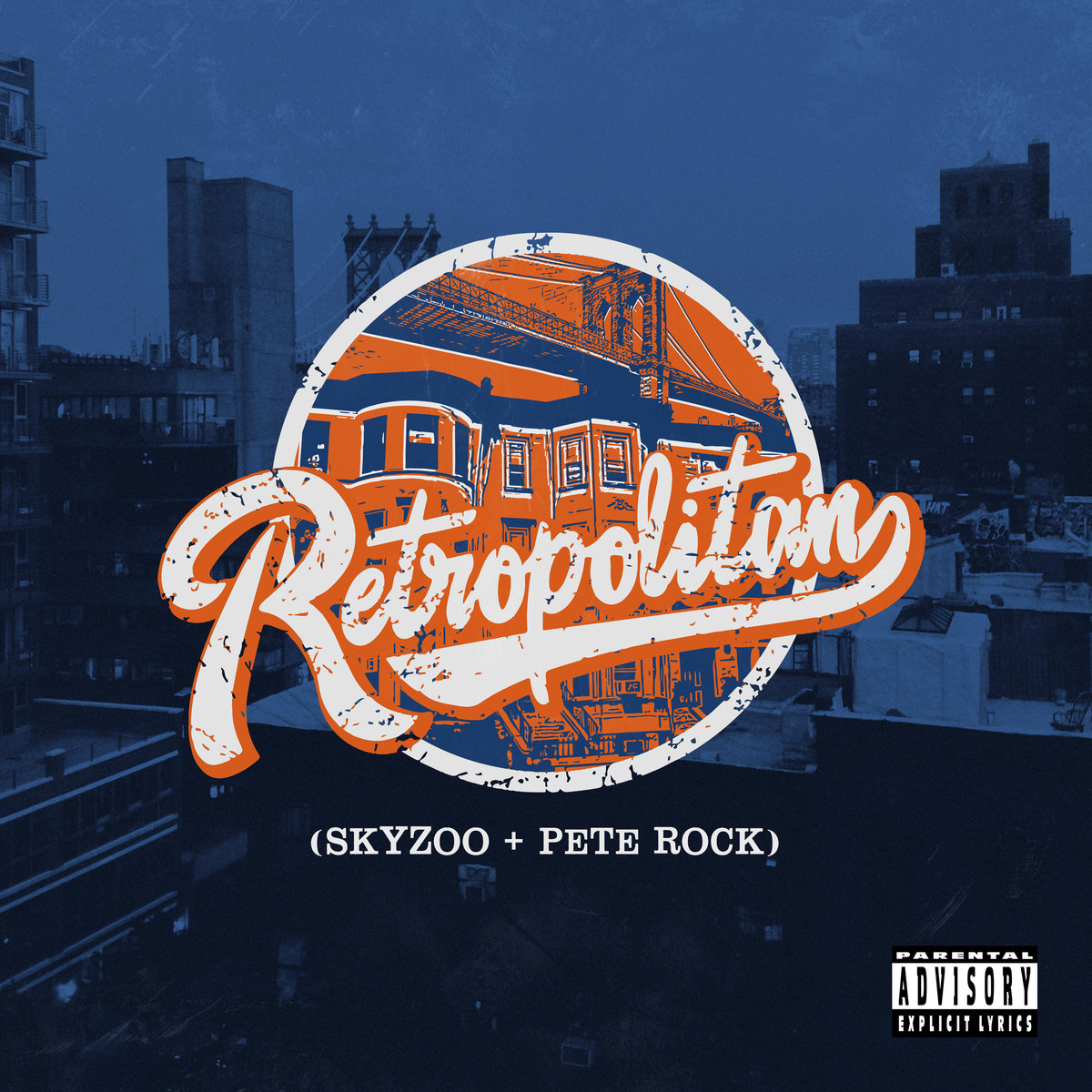 Skyzoo & Pete Rock Drop Bombs "It's All Good" via MMG | Retropolitan
In the realm of hip-hop, collaborations between iconic figures from different eras often result in auditory masterpieces, and the joint project "Retropolitan" by New York rapper Skyzoo and legendary producer Pete Rock is no exception. This project, released under Mello Music Group (MMG), is a nostalgic yet fresh mix of old-school flavor blended with a contemporary edge. The news of Skyzoo and Pete Rock joining forces created a buzz among hip-hop enthusiasts, and the anticipation reached a crescendo with the release of the single "It's All Good" as a tantalizing preview of the album. This track serves as a time capsule, transporting listeners back to the golden era of hip-hop, with Skyzoo's classic flows riding smoothly over Pete Rock's signature production.
The instrumental for "It's All Good" is not just any beat; it's a slice of history from Pete Rock's secret SP-1200 Stash, carrying the distinct 12-bit artifacts that seasoned hip-hop heads can immediately recognize. Originally crafted in 1994, the beat exudes golden era nostalgia and underground authenticity, reminiscent of Pete Rock's early sessions with Nas and other influential artists.
Believe the hype… "Retropolitan" is a 12-track masterpiece where every beat is a Pete Rock creation. The project boasts an impressive lineup of features, including Styles P, Benny The Butcher, Conway, Westside Gunn, Elzhi, and Raheem Devaughn. Each track is a testament to the synergy between Skyzoo's lyricism and Pete Rock's production prowess.
More than just a collection of dope rhymes and beats, "Retropolitan" encapsulates two generations of legendary New Yorker's expressing their love and concern for the city. The landscape is changing. In the face of cultural erosion and gentrification, Skyzoo and Pete Rock use their craft to deliver a powerful message—a love letter and a wake-up call to the city that has shaped them.
America ebbs and flows, 3 steps forward then 2 steps backward… Skyzoo, known for weaving themes of community, self-awareness, and family into his projects, shared the underlying message behind "Retropolitan." He sees the album as a necessity, a call for New York City to wake up from the hypnosis of changing cultural landscapes and the detrimental effects of gentrification.
Skyzoo Pete Rock "Retropolitan" Released by Mello Music Group | Bandcamp Audio
Published on September 2019: Skyzoo & Pete Rock "Retropolitan" Produced by Pete Rock, Released by Mello Music Group, Mixed by Jamey Staub, Mastered by Dave Kutch.
Corporate sponsored gentrification continues to soil American cities. In Skyzoo's words, "Wake up from accepting your culture being stripped away from you… Wake up from denying the change that's taken place within you." With the heart of a native New Yorker, Skyzoo invites the city to reflect on its identity, the strength of its communities, and the impact of the changes it has undergone.
"Retropolitan" is not just an album; it's a sonic journey through the streets of New York, a testament to the resilience of its culture, and a mirror reflecting the changes that demand acknowledgment. Skyzoo and Pete Rock, with this collaborative effort, beckon the city to listen, reflect, and, most importantly, wake the hell up. Acknowledgement and discussion is our 1st responsibility.
Project Information: Recorded by Lorenzo "Captive Rosado at Cook It Up Studios, NYC and Dan Da Man for DaMan Productions at DaMan Pro Studios, NYC. Additional Recording by Renegade El Rey and Almightyrioo at Stankonia Studios, ATL. Mixed by Jamey Staub for Perimeter Productions at Hi Tor Studio (with thanks to the Audio Alchemist). Mastered by Dave Kutch at The Mastering Palace. Cover Photography by Kick James. Insert Photography by Sen Floyd. Artwork/Logo Illustration by Emmanuel Everett for Thirty Three Designs. Graphic Design/Layout by Jean Goode.
Produced by: Pete Rock
Vocals by: Skyzoo, Pete Rock, Styles P, Raheem DeVaughn, Westside Gunn, Conway, Benny The Butcher, & Elzhi.
Mixed by: Jamey Staub
Mastered by: Dave Kutch