Skyzoo & Pete Rock "It's All Good" MMG Release | Retropolitan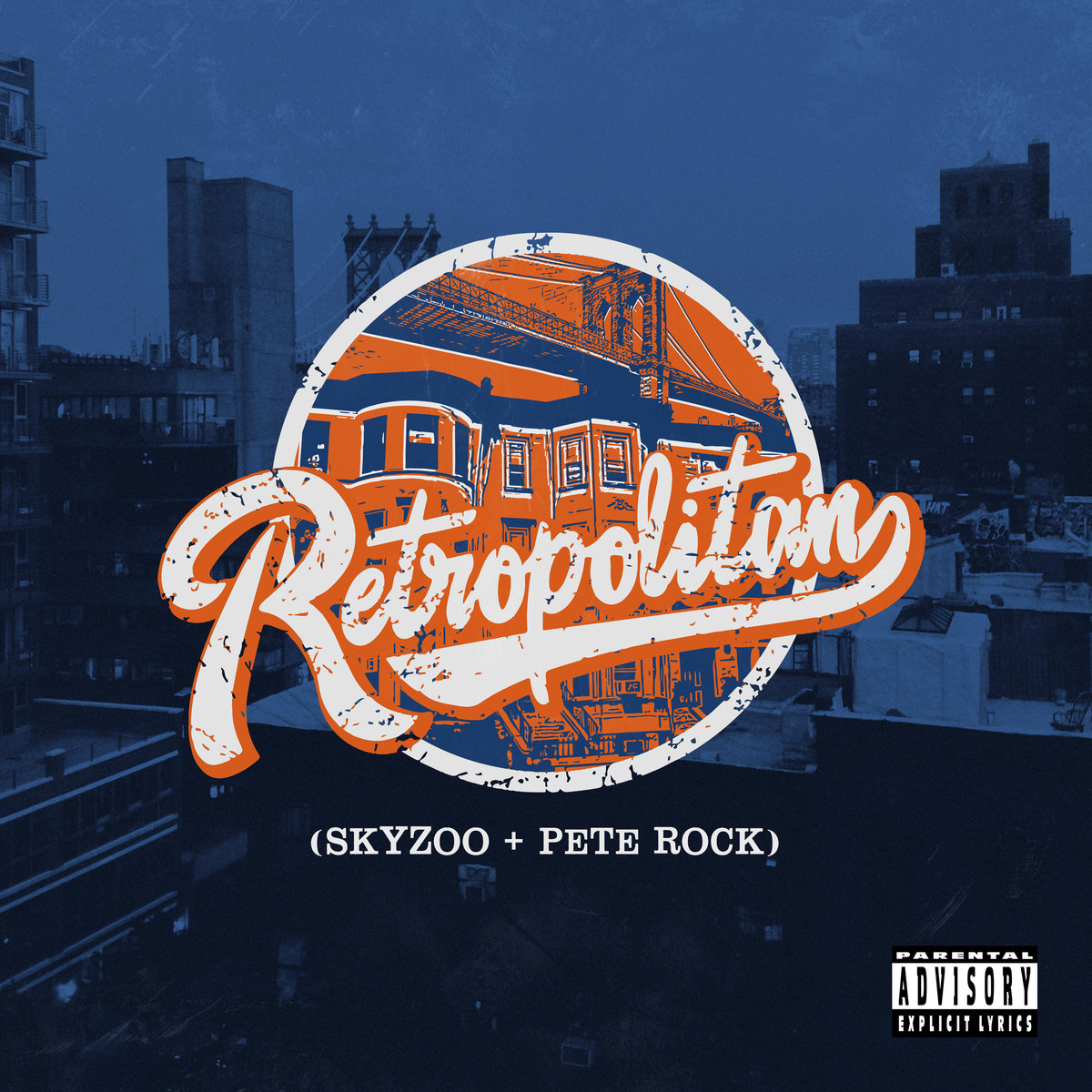 Skyzoo & Pete Rock "It's All Good" MMG Release | Retropolitan
New York rapper, Skyzoo Pete Rock "Retropolitan"  is their new joint project. Retropolitan is said to be a mix of old school flavor and new school edge. When the news of the duo releasing a project was first announced details were few and far between, but since, Mello Music Group revealed that a project was in fact in the works. Not only that but a single, "It's All Good" was released as a preview to the project.
Many hip-hop fans are excited about the album coming from two native New Yorkers, the birth place of hip-hop. "It's All Good" set the vibe for this amazing 12 track album, featuring Skyzoo's classic flows over an instrumental from Pete's secret SP-1200 Stash. You can hear the 12-bit artifacts in the samples. If you listen close, you may get feelings of nostalgia, which makes sense seeing as how the beat was originally produces in 1994. Pete Rock serves up some of the same beats he was using in his early sessions with Nas and other artists.
Each of Retropolitan's 12 tracks are all produced by Pete Rock, with features from Styles P, Benny The Butcher, Conway, Westside Gunn, Elzhi and Raheem Devaughn. It is more than an album of dope rhymes and dope beats. It's two generations of legendary native New Yorkers putting it down and pulling no punches. Skyzoo and Pete Rock use this album to create a love letter and a wake-up call to the city they love, as they have witnessed its culture stripped away layer by layer.
Skyzoo created this project with an underlying message he wanted to share. If you're familiar with his projects you've probably noticed the themes of community, self awareness, and family. These days we're all effected by the changes we see in our cities and neighborhoods. He spoke about the joint project with Pete Rock saying:
"The idea for Retropolitan came from a feeling of necessity. The album is both a love letter and a wakeup call to the city of New York. In an age where hype dominates reality, FOMO supersedes integrity and gentrification has supplanted tradition, this album is screaming for NYC to wake TF up even as Pete & myself thank the city for all it's done for us at the same time. Wake up from accepting your culture being stripped away from you. Wake up from believing that the people who aren't cut from the cloth you created know your fabric better than you. Happening in every America city.
Wake up from denying the change that's taken place within you, told to be for your betterment, when it's solely for theirs; and at your expense and detriment. Wake up from ignoring the identity you once had, the community you once built, the strength you once manifested, all to take on that of one you assumed would expand your reach, when all it's doing is spreading you comically thin. Dear New York, all five boroughs of you, thank you for all you've done. You're the greatest. Now sit back, listen and wake the fuck up."
Check out It's All Good as well as the Retropolitan project as a whole. The marriage between old school and new school is a treat for any real rap fan. Tracks from the project can be heard in rotation on Big Noise Radio.
Skyzoo Pete Rock Retropolitan, Mello Music Group | Bandcamp
Published on September 2019: Skyzoo & Pete Rock "Retropolitan" Produced by Pete Rock, Released by Mello Music Group, Mixed by Jamey Staub, Mastered by Dave Kutch.
Project Information: Recorded by Lorenzo "Captive Rosado at Cook It Up Studios, NYC and Dan Da Man for DaMan Productions at DaMan Pro Studios, NYC. Additional Recording by Renegade El Rey and Almightyrioo at Stankonia Studios, ATL. Mixed by Jamey Staub for Perimeter Productions at Hi Tor Studio (with thanks to the Audio Alchemist). Mastered by Dave Kutch at The Mastering Palace. Cover Photography by Kick James. Insert Photography by Sen Floyd. Artwork/Logo Illustration by Emmanuel Everett for Thirty Three Designs. Graphic Design/Layout by Jean Goode.
Produced by: Pete Rock
Vocals by: Skyzoo, Pete Rock, Styles P, Raheem DeVaughn, Westside Gunn, Conway, Benny The Butcher, & Elzhi.
Mixed by: Jamey Staub
Mastered by: Dave Kutch