Emcee Pace Won Exclusive Big Noise Radio Interview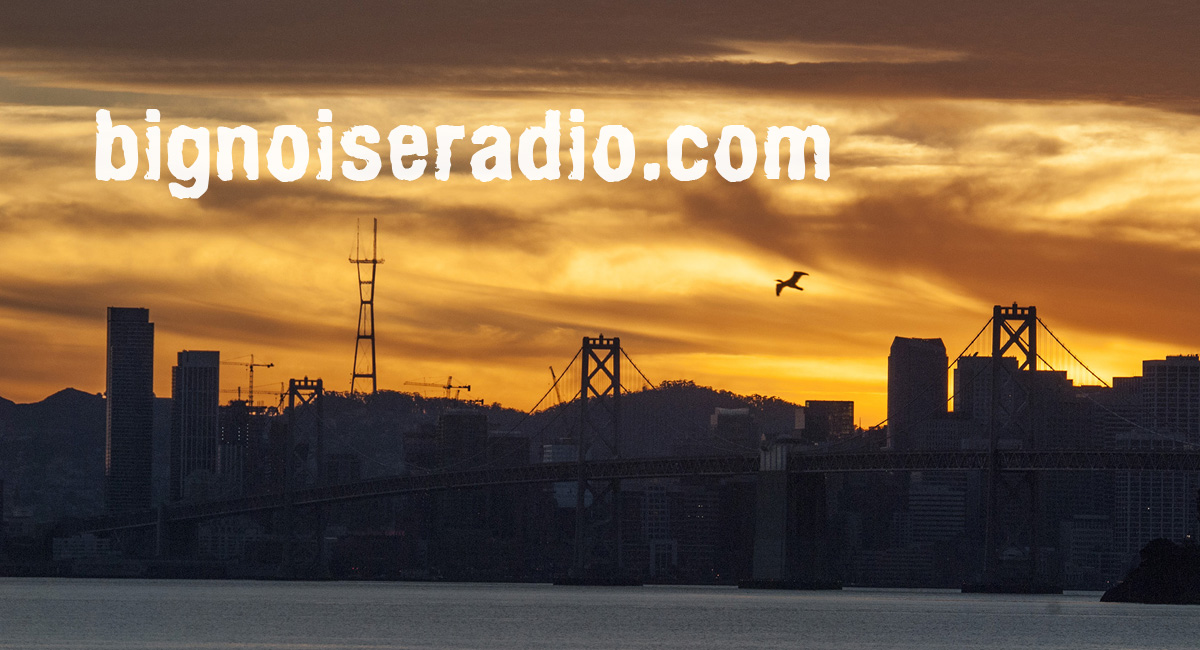 Emcee Pace Won Exclusive Big Noise Radio Interview
Do you remember these words from 1996? "Who's the desperado, sellin bottles in the alley On some villain shit, wearin a +Mask+ like Jim Carrey (bing!) With his gat cocked, stinkin up the crack spot Pacewon dies with both eyes on the jackpot" That was Pacewon's world debut on "Cowboys," from the Fugees multi-platinum crossover sensation "The Score." Lesser rappers have converted lesser cameo appearances into hit singles and full album deals, yet the talented Pacewon has been bouncing around the underground rap scene for the last six years. It hasn't all been bad though – in fact, Pace is actually blessed considering he's as yet the only star to rise from his talented rap clique The Outsidaz.
12″ singles like "I Declare War" and "Sunroof Top" are hip-hop classics, and his solo cut "The Rah Rah" from the Outsidaz "Nightlife" EP was a HUGE crossover hit in 2000. In 2002 it was the time for Pace to make good on his own words from that song's chorus: "You better step up, step up, step up!" Long-time Pacewon fans will recognize a lot of songs here from his unreleased (or promo only) album "The Pacewon Effect" that was widely bootlegged online and appears in any Outsidaz discography." We recently caught up to the talented independent emcee for an interview.
Q. Big Noise: What should we know about Pace Won? What's the history on the name Pace Won?
A. Pace Won: You should know that I'm a M.C., I'm from Newark, NJ, I've worked with The Fugees, Eminem, Redman, Rah Digga, Kurupt, etc. I have a new LP coming on Raw Poetix records, and I'm very happy to be here… Hahaha! Pace Won is a name I got from rapping and spray painting…
Q. Big Noise: What inspired you to get involved with the hip-hop movement? When was that?
A. Pace Won: I was inspired by the pioneers of rap like U.T.F.O. Slick Rick and Doug E. Fresh, Run D.M.C., KRS-One, and E.P.M.D. back in like 1986… I liked what they were doing so I practiced doing it and I ended up getting a deal with Columbia Records in 1997… After I did "Cowboys" with The Fugees in 1996…
Q. Big Noise: What's the formula for your creativity when you're writing songs?
A. Pace Won: I relax and make sure I'm interesting, relevant, and entertaining… I also speak about whatever is on my mind at the time…
Q. Big Noise: Can you name some of the producers you're working with?
A. Pace Won: Right now I've been working with Mr. Green most of the time but I have upcoming projects and on those I work with Grimy Kid, DJ Killer, and Balti…
Q. Big Noise: Any current or future projects that we should know about? Physical or digital?
A. Pace Won: Future projects include A second lp with Mr. Green Called "The Only Number That Matters Is Won", I'm working on a solo album for Raw Poetix, an album featuring my crew "Team Won Inc", and a best of Pace Won album… My releases have been and will continue to be both physical and digital.
Q. Big Noise: What's the story with your independent videos… they look real nice?
A. Pace Won: Hahaha! Thank you… I've been lucky enough to work with some great directors for my videos… They've been low cost but high quality… I've been trying to put image with audio, that's why I've been doing so many and besides that the Hip Hop heads love them…
Q. Big Noise: Do you prefer off the dome or pen and paper? What inspired you to become an Emcee?
A. Pace Won: I prefer pen and paper… To tell the truth after I heard La Di Da Di by Slick Rick and Doug E. Fresh, I decided to start rapping… I would write a rap and kick them in my music class in grammar school and my peers liked them so just kept on doing it…
Q. Big Noise: Who are some of the Emcees you respect or look up to?
A. Pace Won: I look up to KRS-One, Rakim, Kool G. Rap, Slick Rick, Big Daddy Kane, Nas, Busta Rhymes, Jay Z, etc. Really every fresh rapper that has done it…
Q. Big Noise: What do you think about the technology game as far as music promotion?
A. Pace Won: The Internet has given an indie artist an avenue to promote them self at the same level as an artist on a major record label… I think it's awesome!
Q. Big Noise: Where do you think the future of hip-hop music has to offer us?
A. Pace Won: Hip Hop has always been an education and entertainment tool, I think it will continue to evolve to help us develop as human beings…
Q. Big Noise: Any producers you'd like to work with now or in the future?
A. Pace Won: Sure, I'd like to work with Dr. Dre, Timbaland, Polo The Don, Scott Storch, Erick Sermon(again), Ski Beatz(again), DJ Drama, 45 King, DJ Scratch, Dj Premier, etc. Every producer that has that Boom Bap and Bouncy kind of beat…
Q. Big Noise: Is there anything that you'd like to say to our young folks out there?
A. Pace Won: Yes I'd like to say put GOD first in all things…
Q. Big Noise: How can folks get a-hold of you for music or booking?
A. Pace Won: You cat get a hold of me on Myspace or @pacewon on Twitter… I'd like to shout out Lamont from MRC promotions!!! You rock dude! Thank you 4 this opportunity Big Noise… GOD bless you… Won
Keep it locked to Big Noise Radio for authentic hip-hop music from Pace Won & Mr Green!
Interview: MRC
Editor: Noiseman
Photo: Pace Won