New York Based Hip Hop Group DXA Revisit The "Progression" LP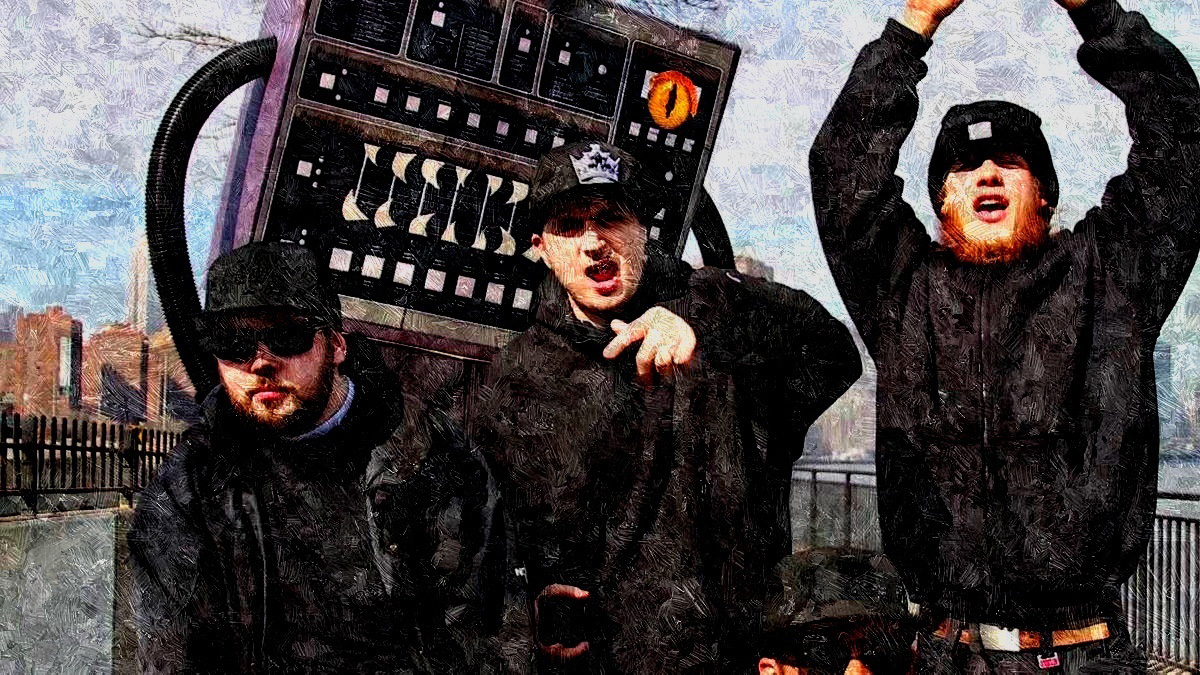 New York Based Hip Hop Group DXA Revisit The "Progression" LP
Kevin Nottingham: Every now and then there is an artist/group or album that REALLY catches my attention and I like to put the spotlight on them for a sec on the site. I gotta thank my man Jonathan for turning me on to this 4 member group out of NYC… DXA. I've been playing their album, Progression, non-stop since I got a hold of it a few weeks ago. The album actually dropped a year ago in August 2008, so allow me to take a late pass, but if you have yet to hear it grab your pass here and take a listen after the cut. If you're into that 90s NY Boom Bap, as well as dope lyricism, I guarantee you will not be disappointed!
Members: Calamity, DFACE, DoamPeace & IceRocks
Influences: DJ Premier, Pete Rock, Large Proffesor, RZA, EvilDee, Mr.Walt, DITC, Buckwild, Lord Finesse, Prince Paul, T-Ray, Madlib, KMD, Alkaholiks, Jay-dee, Hieroglyphics, Redman, Artifacts, Rob swift, Roc Raida, James Brown, GZA, Raekwon, Dug Infinite, Gang Starr, Bob James, Pharcyde, Ces Seen, all four elemnts of hiphop, Loot Pack, Mobb Deep, Havoc, Sinister, The War Report, Nas, Big Daddy Kane, Notorious BIG, 2Pac, Busta Rhymes, Tribe Called Quest, Brooklyn AC, Skeme Team, Drugs & BOBBITO aka (DJ Cucumba Slice).
DXA "Back To Back" Off The PROGRESSION LP // SP1200 | Audio Stream
DXA "Progression" Off The PROGRESSION LP | Audio Stream
DXA Progression LP available on DXARMY.COM, iTunes, UGHH, and Fatbeats NY/LA. ICERocks DXA on the E-MU SP-1200 & Akai MPC 3000 showing the making of a beat at Grandma's Studio.
TRACK LISTING:
01 Progression-4:48
02 Intro-0:49
03 WhutYooDoin?-4:27
04 Right Here-4:20
05 Interlude-1:20
06 Summertime-4:17
07 Aint Nothin Changed-4:22
08 Drunk Funk-5:32
09 I Don't Wanna Hate-4:28
10 No Soul-2:28
11 Rhythm Flock-5:38
12 The Break Down-0:51
13 Break It Down-5:31
14 Dark Days-5:14
15 Come On-5:25
16 Back2Back-4:49
17 Outro-1:12
18 Flight 003-4:25
All Tracks Recorded, Mixed, and Mastered By DFACE DXA at DIRTY LABS BRONX NYC. DXA is DFACE, CALAMITY CHRIS, DOAM PEACE, and ICEROCKS.