DXA Resurfacing the NYC Hip Hop Scene "Progression" LP | Beat Makers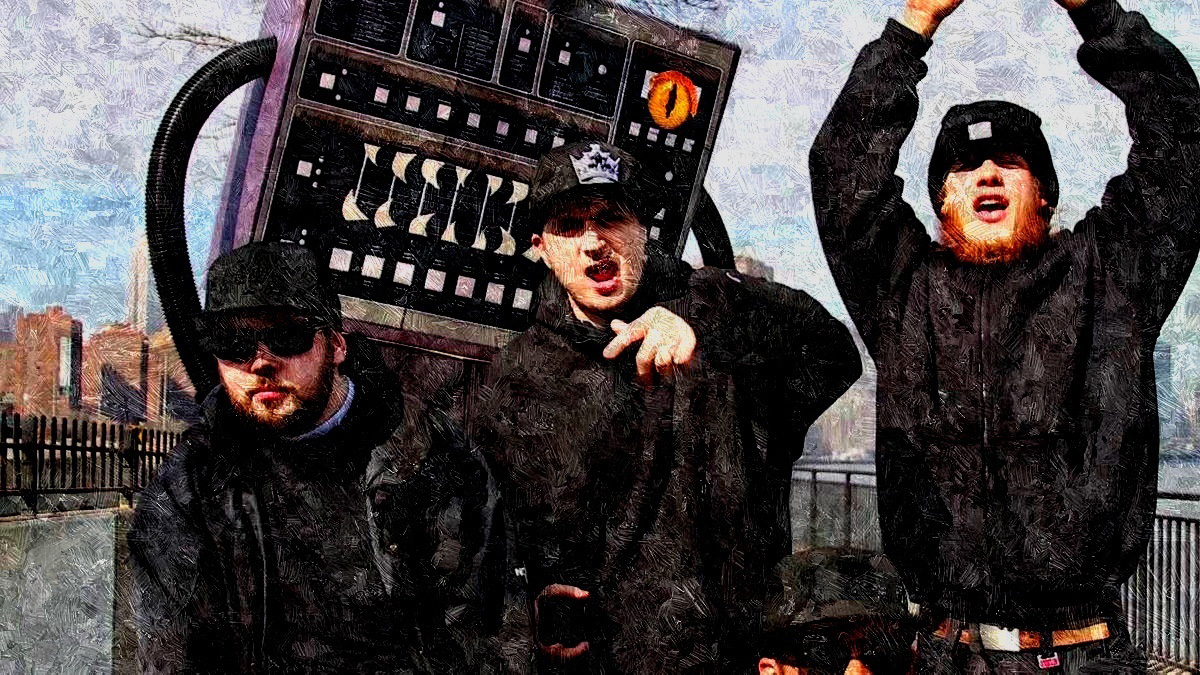 DXA Resurfacing the NYC Hip Hop Scene "Progression" LP | Beat Makers
In the ever-evolving landscape of hip-hop, there are some gems that shine brightly but may not always get the recognition they deserve. One such treasure is the New York-based hip-hop group DXA, who burst onto the scene with their exceptional album "Progression." This four-member powerhouse from NYC has been making waves, and for good reason – their unique blend of 90s NY Boom Bap and masterful lyricism is an auditory delight that demands attention. If you're a hip-hop connoisseur on the hunt for the real deal, DXA's "Progression" LP is an absolute must-listen. Even if it's been a year since its release in August 2008, it's never too late to dive into the brilliance of this album. Thanks to the keen ears of music enthusiast Jonathan, who brought this gem to our attention, "Progression" has been receiving the attention it truly deserves. DXA is resurfacing the NYC hip-hop scene.
DXA Elevating the Art of Hip-Hop: DXA, short for Deadly Combination, is a group comprised of four exceptionally talented individuals hailing from the vibrant hip-hop hub of New York City. They have quickly garnered a dedicated fan base with their distinct sound that harkens back to the golden era of hip-hop. Drawing inspiration from the 90s NY Boom Bap era, DXA infuses their music with authentic beats and profound lyricism that captivate audiences with every track.
"Progression" LP showcases the group's immense talent and passion for the art form. With each song, DXA takes listeners on a journey through their creative minds, painting vivid pictures with their words and bringing back the essence of true hip-hop storytelling. From the infectious beats to the smooth flows, the album embodies the soul of classic hip-hop while infusing it with their own modern flair.
A Timeless Sound, A Timeless Message: DXA's "Progression" is more than just an album – it's a homage to the essence of hip-hop. For those who long for the days of raw lyricism and beats that hit you in the soul, this LP is a refreshing revelation. The group effortlessly combines their individual talents, creating a cohesive and magnetic sound that has the power to transport listeners back to the era when hip-hop was at its purest. The influence of the golden era has transformed the modern hip-hop scene.
In a world dominated by superficial trends, DXA stays true to their roots, delivering a timeless message through their music. The group's passion for their craft is palpable, and it shines through in every verse and every note. With their infectious energy and genuine love for hip-hop, DXA is a force to be reckoned with in the NYC scene and beyond. Unlocking the Treasures of "Progression" LP: If you haven't yet experienced the magic of DXA's "Progression" LP, it's time to remedy that. Get ready to immerse yourself in a sonic journey that pays homage to the golden age of hip-hop while simultaneously forging a new path for the genre's future. With DXA's "Progression," you'll rediscover the true essence of hip-hop – raw, unapologetic, and undeniably powerful.
DXA "Back To Back" Off The PROGRESSION LP // SP1200 | YouTube Audio Stream
Published in November 2011: DXA "Back To Back" Off The PROGRESSION LP, Produced by S.Raw, Released by DXARECORDS.
DXA "Progression" Off The PROGRESSION LP | YouTube Audio Stream
Published in April 2012: DXA "Progression" Off The PROGRESSION LP, Produced by DFace and Calamity Chris, Recorded and mixed at Dirty Labs, Bronx NYC. Available on DXARMY.COM, iTunes, UGHH, and Fatbeats NY/LA.
TRACK LISTING:
01. Progression-4:48
02. Intro-0:49
03. WhutYooDoin?-4:27
04. Right Here-4:20
05. Interlude-1:20
06. Summertime-4:17
07. Aint Nothin Changed-4:22
08. Drunk Funk-5:32
09. I Don't Wanna Hate-4:28
10. No Soul-2:28
11. Rhythm Flock-5:38
12. The Break Down-0:51
13. Break It Down-5:31
14. Dark Days-5:14
15. Come On-5:25
16. Back2Back-4:49
17. Outro-1:12
18. Flight 003-4:25
Artist Contact Info:
Ice Rocks DXA | Twitter | Website
NY beat makers stand up… Keep it locked to Big Noise Radio for authentic hip-hop music and culture from DXA!