Legend "Pete Rock Tribute" Ed O.G. Feat Grap Luva & Rob-O Prod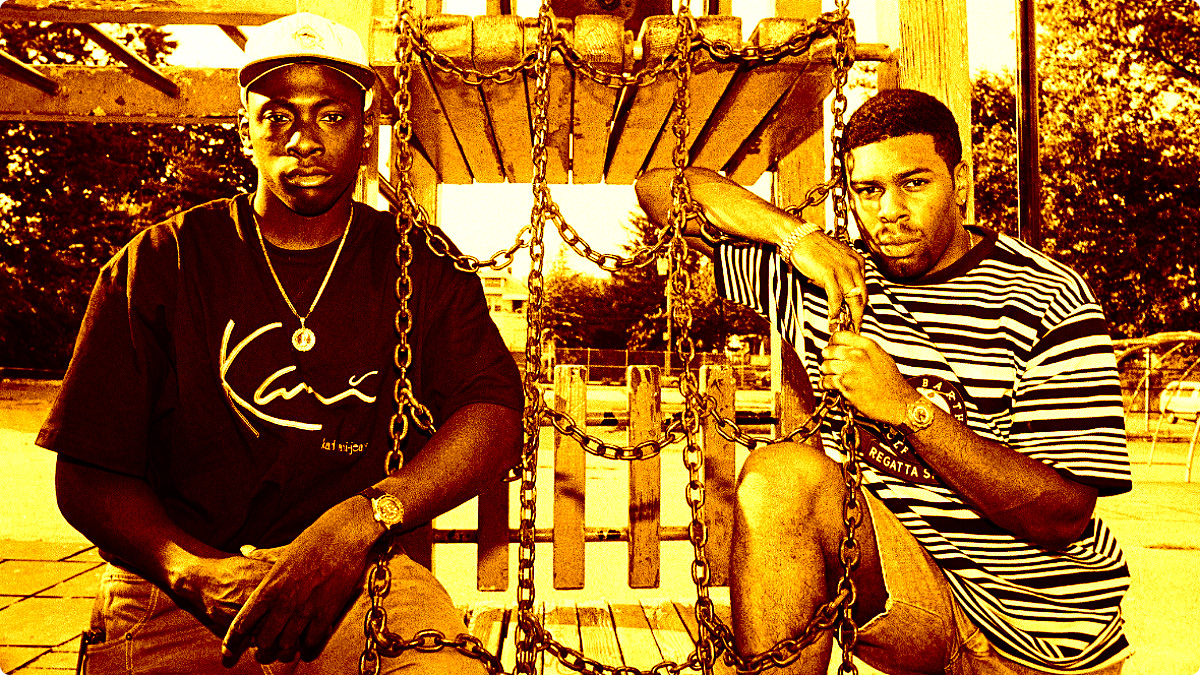 Legend "Pete Rock Tribute" Ed O.G. Feat Grap Luva & Rob-O Prod
Delivering an artist tribute shows a special sign of respect and gratitude for the artist's accomplishments and influence. Needless to say, hip hop culture encompasses numerous contributors that have changed how we perceive and express ourselves through hip hop. In particular, the Pete Rock "Living Legend" tribute pays homage to a brother who undoubtedly redefined how hip hop producers approach their craft. Influenced by none other than the Godfather of Soul James Brown, and the legendary Marley Marl; Pete Rock has impacted generations of hip hop artists with his approach to sampling records. As he states, he is the poster boy for the Akai MPC.
The tribute includes Boston's Ed­ OG, Grap ­Luva (younger brother of Pete Rock), and production from Confidence. The tribute even pays homage to Pete Rock's older cousin, the Late Heavy ­D. Without a doubt, this tribute was done proper; you couldn't have asked for a better ensemble to collaborate on the track! Production from Confidence is on point, and features heavy sampling from flutes, Ed OG's Boston track, and even a few James Brown lines. With this in mind, Ed­ O.G. and Grap Luva's sharp delivery, with production from Confidence, result in an instant classic.
At a time where beef is at an all time high; rappers stop at nothing to push competition out of their fame. It's refreshing to see true heads pay homage to one of the greatest producers to ever grace the SP1200: Pete Rock! The beginning of the video showcases a heartfelt message from the three artists about Heavy D, reflecting on the influence he had over the way they rap, the way they dress, and the reason they act the way they do. Throughout the track, Ed OG, Grap, and Rob-O drop rhymes over a jazzy boom-bap beat praising Rock's brilliant production, heavy influence, and creative genius.
The corresponding video intermittently showing clips of Pete Rock with his crew and Heavy D performing, successfully invoking a sense of nostalgia for the golden era. The argument can be made that the game has lacked a significant amount of respect as of late, but a track produced with the sole purpose to pay respect to a living legend (and one passed, R.I.P Heavy D) can certainly serve as an antidote for all the hate. We all need some love right now.
Living Legend "Pete Rock Tribute" Ed OG, Grap Luva & Rob-O Prod Confidence
Published in January, 2014: Living Legend "Pete Rock Tribute" Featuring Ed OG, Grap Luva and Rob-O, Produced by Confidence, Cuts by DJ Technic, Released by Audible Con Records, Video by Marco Loco Films, Official YouTube Video.
A Note From The Editor: "Confidence On The Track", heard several times in the video, classic emcees mention the name. Also nice on the MPC, Boston by way of Philly, Confidence is an independent hip-hop producer who has crafted a space for himself within the hip-hop community. Through hard work and perseverance, this down-to-earth producer has managed to work with many emcees that most up-and-coming producers would only dream of! The smooth piano samples and jazz horns, brought together in a unique hip-hop arrangement, inspiring a whole new feeling of soul and urban lifestyle. Something only a skilled music producer can do. Confidence definitely brings the heat when it comes to the beats!
About Ed O.G. via Facebook: Born in Roxbury, a working class, predominantly black neighborhood in Boston, MA. Anderson then known as Ed Rock started his career in the late 1980s at age 15, in a crew called F.T.I. (Fresh To Impress). They had a song called "Suzi Q" on "Boston Goes Def!" Vinyl LP compilation released in 1986. Three years later, with the help of New York's legendary Awesome 2 duo (Teddy Ted and Special K) formed Ed O.G and Da Bulldogs in late 1989. He released his first album in 1991 with his group Da Bulldogs, titled Life of a Kid in the Ghetto. The album included the song "Be a Father to Your Child," which received airplay on local Boston radio stations, and "I Got To Have It", which was sampled later by Mary J. Blige on the track "Ooh!". The group was dropped from Mercury Records in 1993.
Ed O.G. has subsequently gone on to release four solo albums and two EPs, toured around the world, and worked with other artists including Pete Rock, DJ Premier, RZA, KRS-One, Common, Black Thought of the Roots, and Masta Ace. On his solo album The Truth Hurts, he combined with DJ Premier and Pete Rock; "Wishful Thinking" was a sequel of his first solo performance. The connection with Rock turned into a partnership for the album My Own Worst Enemy. One of the album's songs, "Wishing" (featuring Masta Ace), was featured on The Boondocks in episode 9, Return of the King.
In 2005, Ed O.G. started a new group called Special Teamz with fellow Boston rappers Jaysaun (of Kreators) and Slaine (of La Coka Nostra). They released a mixtape on November 11, 2005 entitled The Mixtape. Special Teamz released the album, Stereotypez, on September 25, 2007, which featured production from Pete Rock, DJ Premier, and specialist producer Marco Polo, who had previously collaborated with Jake One and Ill Bill. Appearances on the album included Buckshot and Sean Price of the Boot Camp Click, Ill Bill, Akrobatik, and Devin the Dude.
Ed O.G. proceeded to work on a new album with Masta Ace. The first single, titled "Little Young" was released via Myspace. The album was scheduled for release in October 2009, but the release was delayed by a cease-and-desist order from A&E Television Networks, which required a complete revision of the album cover artwork and design, due to copyright issues, as Edo and Masta Ace called their duo "A&E". Ed O.G. is also a member of the Boston hip hop group 4Peace along with Twice Thou, Wyatt Jackson, and DQuest.