Koncept Drops Exciting Single "Give It Up" Feat REKS Prod DeeJay Element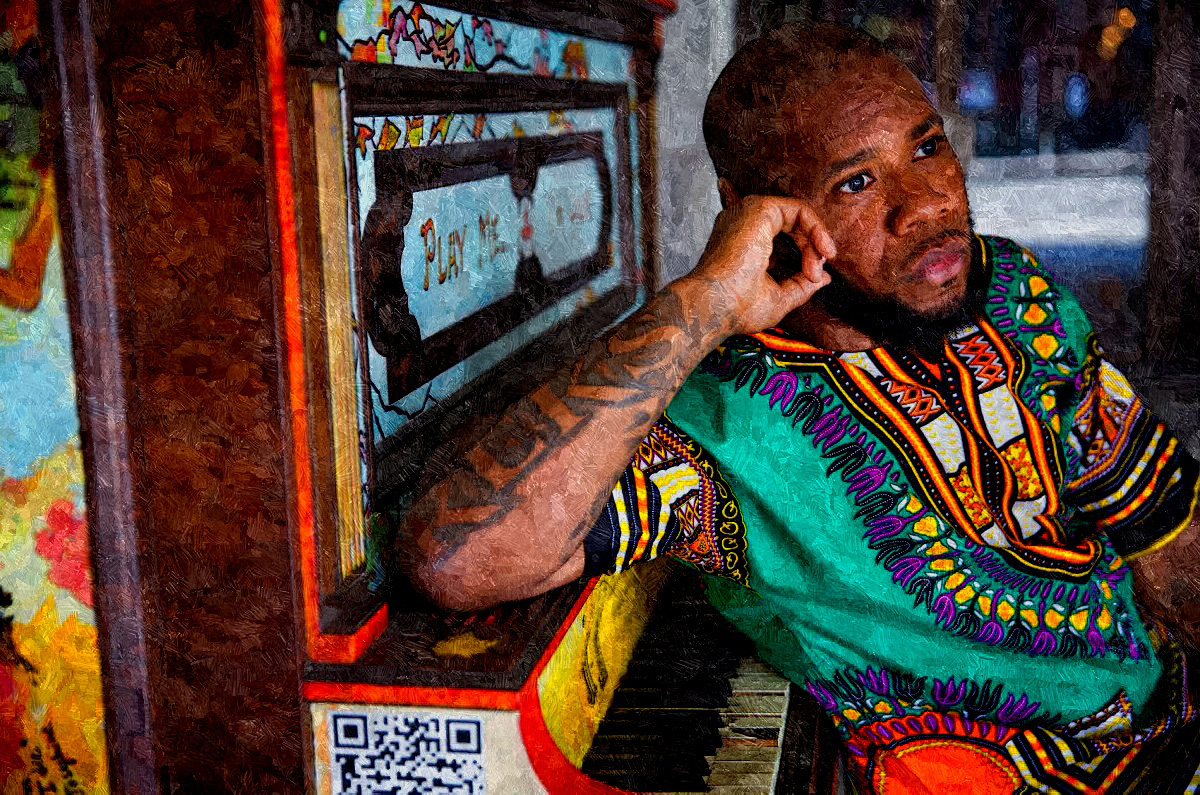 Koncept Drops Exciting Single "Give It Up" Feat REKS Prod DeeJay Element
Koncept, the dynamic emcee renowned for his tenure at Fat Beats and his membership in the esteemed Brown Bag AllStars crew, is ready to make waves with his latest EP, "Malt Disney." This forthcoming project is set to drop in February 2013, and the anticipation is only heightened by the release of the free bonus track, "Give It Up," featuring the Boston-based talent REKS. The entire EP is a product of the masterful production skills of DeeJay Element, known for his wizardry behind the boards.
"Give It Up" offers a tantalizing taste of what's to come with the "Malt Disney" EP. With Koncept's signature lyrical prowess and REKS' undeniable Boston flavor, the track is a potent blend of talent and sonic artistry. The partnership between these two emcees is a musical match made in heaven, promising to deliver a hip-hop experience that's both captivating and authentic.
The cover artwork for the single, skillfully created by Adri Cakes, provides a visual representation of the artistic journey that Koncept embarks upon in the "Malt Disney" project. Adri Cakes, known for her work on the cover art of Koncept's "Awaken" project, brings her unique perspective and artistic vision to the table once again, adding another layer of depth to the forthcoming EP.
Koncept's journey in the hip-hop world has been nothing short of remarkable. His career kick-started in 2008 when he joined the ranks at Fat Beats NY. From there, he co-founded the Brown Bag AllStars, a rap group that's left an indelible mark on the genre. Even though the iconic record store Fat Beats has closed its doors, Koncept's commitment to delivering high-quality hip-hop remains unwavering.
Koncept Drops Exciting New Single "Give It Up" Featuring REKS, Produced by DeeJay Element | Audiomack
Published in January 2013: Koncept Featuring REKS "Give It Up", Produced by DeeJay Element and Executive produced by J57.
When Koncept steps onto the stage, his energy is magnetic, captivating audiences with his charismatic persona and captivating lyricism. Whether he's delving into matters of the heart or showcasing his commanding presence, his tracks resonate with listeners on a deep level. The collaboration with DeeJay Element, combined with the inclusion of the immensely talented REKS, promises to make "Malt Disney" an EP that's bound to redefine the hip-hop landscape. The Brown Bag AllStars have always been putting in work.
As we eagerly await the official release of "Malt Disney," the release of "Give It Up" is a tantalizing glimpse into the world of sound that Koncept and his collaborators are crafting. The forthcoming EP is poised to be a sonic journey that encapsulates the essence of true hip hop, and fans can rest assured that Koncept's artistic energy and passion will shine through every track.