Kaimbr "Alexander Green Project" Exclusive Big Noise Interview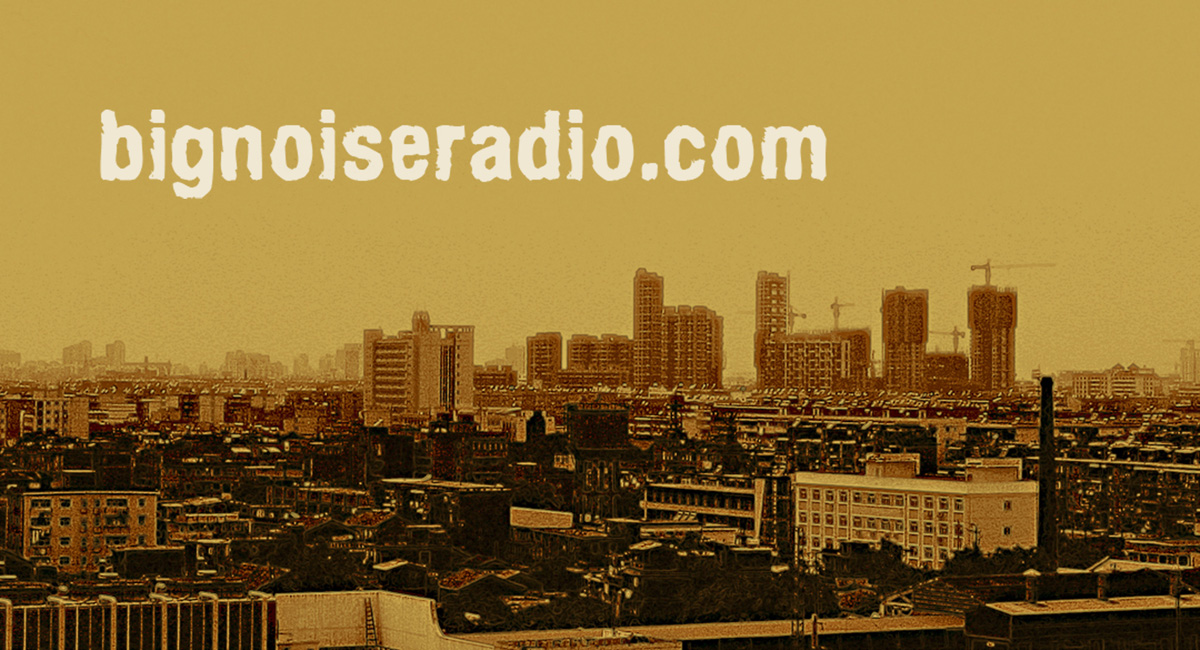 Kaimbr "Alexander Green Project" Exclusive Big Noise Interview
The names Kaimbr, Kev Brown, Oddisee and Low Budget Crew are all synonymous with classic hip-hop. The kinship within the family runs deep – Kaimbr and the crew are very serious about their craft. Seasoned delivery, nice vocal-tone and dope hip-hop beats are all trademarks of this former Rawkus 50 artist – we recently caught up with Kaimbr for an interview.
Q. Big Noise: Can you share with us, for the people, who is Kaimbr – the man the Emcee?
A. Kaimbr: When in emcee mode, I reach really deep inside to make the music I write. I never want to leave a stone unturned. I go into making music with as much of an open mind as possible. I feel it makes for classic material.
Q. Big Noise: What's the history with the name Kaimbr?
A. Kaimbr: Being Islam for a majority of my life Kaimbr came from me. Its my attribute. Meaning King Allah I Master Born Ruler. Meaning, being in control of ones self.
Q. Big Noise: What inspired you to get involved with hip-hop music? When was that?
A. Kaimbr: I've always been involved with music, since I was 5. Growing up in my Grandmothers Church I was always on the drums, all of my uncles are musicians in some form or another. My cousin DJ Alizay, his father a DJ. At 16 I started writing as therapy, and one day my man Kobe wanted to hear some of it, he couldn't believe how nice I was…lol. From then I knew what I wanted to do. Make Music.
Q. Big Noise: What's the formula for your creativity when you're writing songs?
A. Kaimbr: Delivery, is my main focus before I write. Finding a pattern within the song. From there its almost like fill in the blank. Whats the music saying? Happy, Sad, Gangsta, Life? and do my best to fill in the words and not jus RAP over a beat.
Q. Big Noise: What inspired you to become an Emcee? Do you prefer writing or free-styling?
A. Kaimbr: Wu Tang inspired me to become an emcee. Without a doubt. I prefer to write when its time to make music. Freestylin is lots of fun with the right people. I went through the whole battle circuit and free styling now is something I prefer to do when fucking around with the fam, or whatever.
Q. Big Noise: How did you hook up with Low Budget Crew? When was that?
A. Kaimbr: I got with the Crew some time around 2002. I was bar tending and Kev Brown and Cy Young came to the bar. Me and Cy became extremely close recording songs and really just hanging out. Cy Young eventually asked me to be crew. I had been working with Oddisee for some time around then. And everyone in the crew was all about it. I was a fan first. 2011 me and low budget is a dream come true all in itself.
Q. Big Noise: The music coming from the Low Budget camp is very soulful; any reason for that?
A. Kaimbr: We grew up with the greats. 70's babies, raised in the 80's, witnessed the 90's. We just wanna stay true to the roots of what hip hop is. I think we put so much of are heart and soul into it, it just shines on the record that way. When hearing are records in the club it gives off a different vibe to me. Sounds like raw ass hip hop. We got joints…lol.
Q. Big Noise: What can you tell us about the "Alexander Green" project you just released?
A. Kaimbr: The most classic joint in 2011…lol. All Al Green samples flipped by Kev Brown. Me on the rhymes, featuring Crew. And a CD full of bangers. A must listen if your a Hip Hop fan.
Q. Big Noise: The project sounds nice; was it Kev Browns intent to use Al Green samples?
A. Kaimbr: Well my real name is Al Green, so what started as a joke actually came to life. Kev came thru with all Al Green beats, and I just started writing. Was supposed to be a EP, but eventually turned into a LP, and we are truly proud of it.
Q. Big Noise: What's the story with "The Great Adventures Of Alexander Green" Part 1 video?
A. Kaimbr: Honestly, a couple weeks after the album dropped we lost the buzz, I was thinking what can we do to grab so more peoples attention. So I wrote a script for a promo video. Extremely nervous it would be wack I ran the idea by to my film crew. They loved it. We got up that weekend to shoot and edit and the following Monday the responses were through the roof. Needless to say we got our buzz back. And I am now sitting on my first video directed and written by myself. Part 2, will be even more classic. Coming soon.
Q. Big Noise: Where can folks cop the "Alexander Green" project by Kaimbr & Kev Brown?
A. Kaimbr: On itunes You can search The Alexander Green Project – and limited edition all Green Vinyl and CDs, courtesy of Redefinition Records online. Also shout out to Real Late Music on the Digital.
Q. Big Noise: What do you think about the technology game in regard to the independent music hustle?
A. Kaimbr: Its a love hate relationship because the market is so flooded with music, and so much of it is…….. WACK, so the dope artist get overlooked. But whoever you are if your on your grind there is a fan base for you.
Q. Big Noise: Where do you think the future of hip-hop music is headed?
A. Kaimbr: I think eventually hip hop will have its own Genres inside of hip hop. exp. Southern HIP HOP, ELECTRONIC Hip Hop, etc… its hard to tell because its so much of it. I just hope its alive and well cuz there is no HIP HOP anymore because everything is labeled HIP HOP & RB.
Q. Big Noise: Is there anything that you'd like to tell us about any upcoming projects?
A. Kaimbr: Yes, 2 more projects from me will be released in 2011, one is a free beat tape i will be releasing to thank all the fans for the support, and another is a compilation album I'm working on with various artist, gonna be more on the production side from me, but trust there will be PLENTY of me rhyming too.
Q. Big Noise: How can folks get a-hold of you for music or booking?
A. Kaimbr: kaimbrmc@gmail.com for anything. I'm always checking it, and I'm a regula dude, you wanna work and got a budget, (high or low) we can work. Hit me up.
Kaimbr "The Alexander Green Project" Prod by Kev Brown | Bandcamp Audio
Published February 2011 : Kaimbr "The Alexander Green Project" Produced by Kev Brown, Released by Redefinition Records, Audio Stream via Bandcamp.
Artist Contact Info:
Kaimbr | Twitter
Keep it locked to Big Noise Radio for authentic hip-hop music from Kaimbr and Kev Brown!
Interview: Soulfixn'
Editor: Noiseman
Image: Al Green