Gang Starr "Family and Loyalty" Feat J.Cole | One Of The Best Yet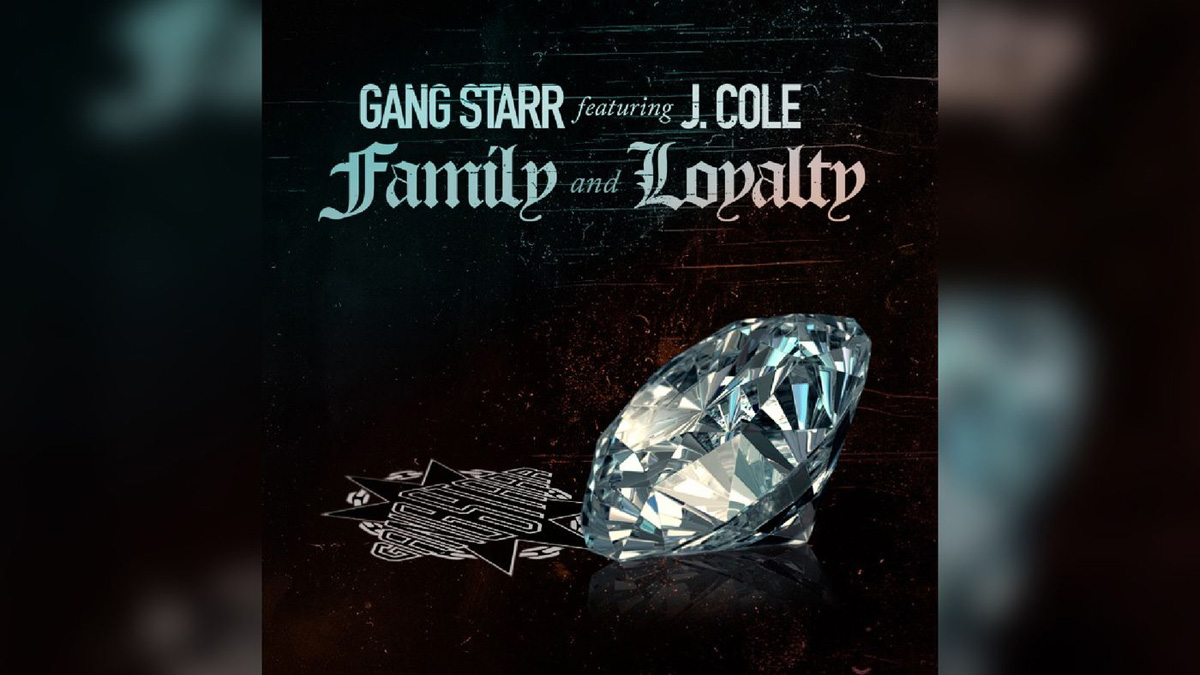 Gang Starr "Family and Loyalty" Feat J.Cole | One Of The Best Yet
Sixteen years after their last group project, Gangstarr released Family and Loyalty last September. Ironically, just past the anniversary of Guru's untimely death, the song features a posthumous verse from the deceased rapper. The song is titled "Family and Loyalty" and features popular rap artist J. Cole. This is also the first time we've heard DJ Premier and Guru on a song together in over a decade and a half. We definitely miss the music they made together. Gangstarr's contribution to hip hop history and the golden era sound is definitely noteworthy.
Family and Loyalty is a blend of the classic boom-bap sound, loaded bars, piano chops, a Larnelle Harris' sample and a feature by emcee J. Cole. DJ Premier blessing us with magnificent technique on the one's and two's, classic hip hop flavor. It has a hearty vibe that will trigger memories of winter coats, cold days with furry hoods and Timberlands. Guru's verse gives it that classical rap vibe; gritty bars solidified by the seamless delivery of the two emcees.
Cole raps, "J. Cole, who'd have thought you woulda been rhymin' with ghosts."  J.Cole may be a newer artist in comparison to the legendary duo, but he's cemented his spot among the greats, which is why he fits perfectly on this track. With tracks like Neighbors, No Role Models, and Crooked Smile it's not hard to tell why they picked him to be included. He delivers nonstop bars that go perfectly with the feel of the song. Old school meets new school in a seamless way.
Gang Starr first graced the scene over 30 years ago in 1989 during Hip-Hop's Golden Era. In their time as a group the two were responsible for hits like code of the Streets, Mass Appeal, and Take It Personal. Decades later the two are still making contributions to rap music. The Song has grabbed the attention, the likes of Rolling Stone and Complex Magazine. Guru died in April 2010 after complications caused by a year long battle with cancer. His memory lives on forever… like diamonds.
Gang Starr "Family and Loyalty" Featuring J.Cole Prod by DJ Premier | YouTube Video
Published in October 2019: Gang Starr "Family and Loyalty" featuring J.Cole, Produced by DJ Premier, Released by INgrooves on behalf of Gang Starr Enterprises LLC. RIP Guru aka Bald Head Slick.
Biography via Britannica: Guru, (Keith Elam), American rapper (born July 17, 1962, Boston, Mass.—died April 19, 2010, New York, N.Y.), was half (with DJ Premier [Christopher Martin]) of the acclaimed hip-hop duo Gang Starr, who were known for their pioneering fusion of hip-hop with jazz. Guru possessed a distinctive gravelly voice and an uninflected deadpan delivery, which he combined with hard-edged storytelling.
Gang Starr's debut album, No More Mr. Nice Guy, appeared in 1989 and included the track "Jazz Music." Film director Spike Lee commissioned a collaboration between Gang Starr and saxophonist Branford Marsalis for the sound track of his 1990 movie Mo' Better Blues; the result was the song "Jazz Thing." Five Gang Starr albums followed, including the acclaimed Step in the Arena (1991) and Daily Operation (1992) and the group's biggest seller, Moment of Truth (1998). Guru as a solo artist released Jazzmatazz Vol. 1 (1993), on which he rapped with such jazz musicians as Roy Ayers and Donald Byrd. Three more Jazzmatazz projects followed over the next 14 years.