London UK Based Funky DL "NANE" 14th Studio Album Release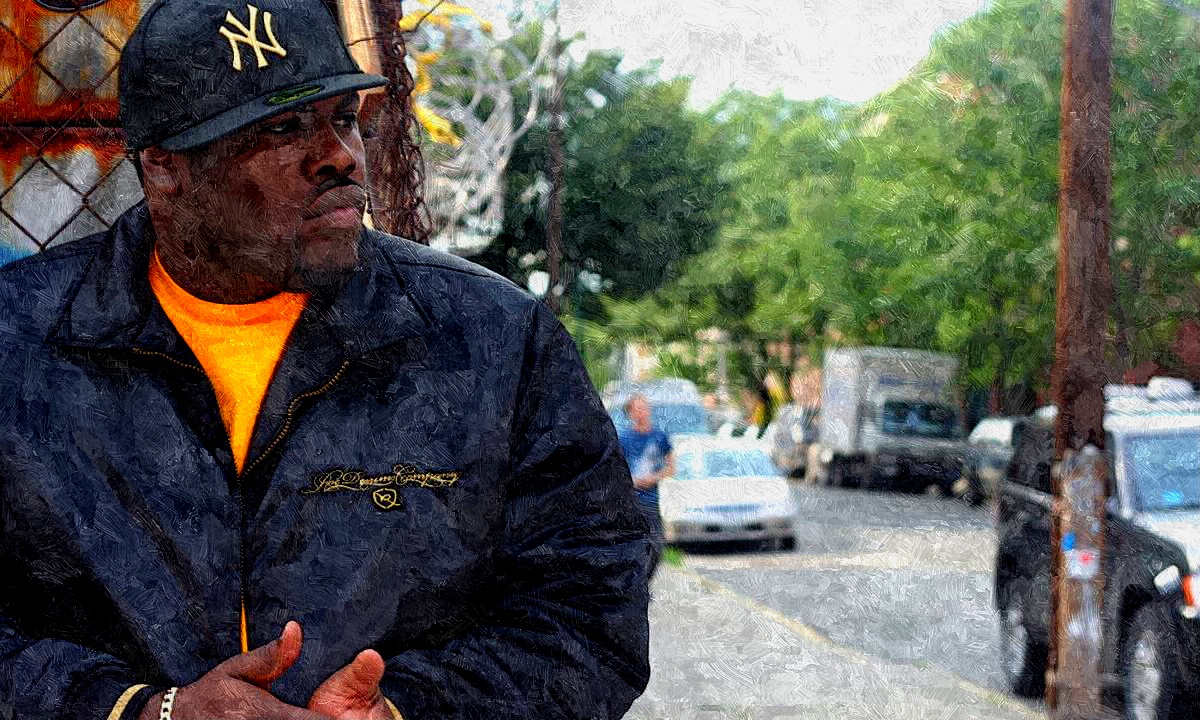 London UK Based Funky DL "NANE" 14th Studio Album Release
Lf you already know anything about Funky DL, you should know that he has released many studio albums. 13 up until this point and that doesn't include the 2 full studio albums from his "Funky DL samples Amy Winehouse" series, nor any compilation or remix albums. If we counted those… the number would be… well lets just say "up there".
NANE is the 14th official studio album from Funky DL and this album bleeds "hip-hop" throughout. That may seem a strange thing to say about a hip-hop album by a hip-hop artist, but what is meant is that it seems the intention was to create an album that focuses on the "core" that is hip-hop and not all the sub genre's and the sometimes tiresome possibilities that come with them.
Although NANE is indeed very musical and has a hint of jazz, it doesn't carry the in-depth jazz swing of DL's 2011 effort "Blackcurrent Jazz 2". But this is what makes it superbly refreshing. The ability for any artist to step away from the style of preceded works is a brave and bold move by any standard. The key in it being executed successfully is for the artist to understand why the departure is necessary and what could creatively come from it. Although DL does jazzy hip-hop as well as the best of em', his focus on the deeper and raw essence of hip-hop makes the NANE album instantly interesting, listenable and enjoyable. This album is not a complete turn in the other direction to what people know and love from Funky DL, but more another side to his many faceted dimensions.
During the listen, you'll hear everything you love about hip-hop. Playful beats, beautiful poetic wordplay and the edginess of the grooves are just a few factors that make this album stand out. It's almost like the album every hip-hop artist wanted to make if they are honest, as its own honesty comes from the fact that there are no attempts for a commercial or pop hit. There's no straying endeavor or pursuit to have the latest club banger or radio friendly hook. Even in one or two of the albums more mellow moments, scratching replaces the typical mainstream hook attempt.
Totalling 10 tracks, it's a brief affair and that adds to the "rewind-ability" factor. The finesse in the production and arrangement is to DL's credit. He does here what he does best in making 'good music'… So whether it's the boom bap of "Def Lyricist", the classy beams of "Clock-watchers", the simplicity of "Heaven Sent", the subtlety of "Land of the Kings", the sentiment of "I Stole Your Life" or the fire fuelling of "Walk of a Champion", NANE will undoubtedly join so many other of Funky DL's previous albums in the ranking of… "CLASSIC".
14th Official Studio Album From Funky DL "NANE" | Bandcamp Audio Stream