Exclusive Interview With The Legendary Hip Hop DJ Double KK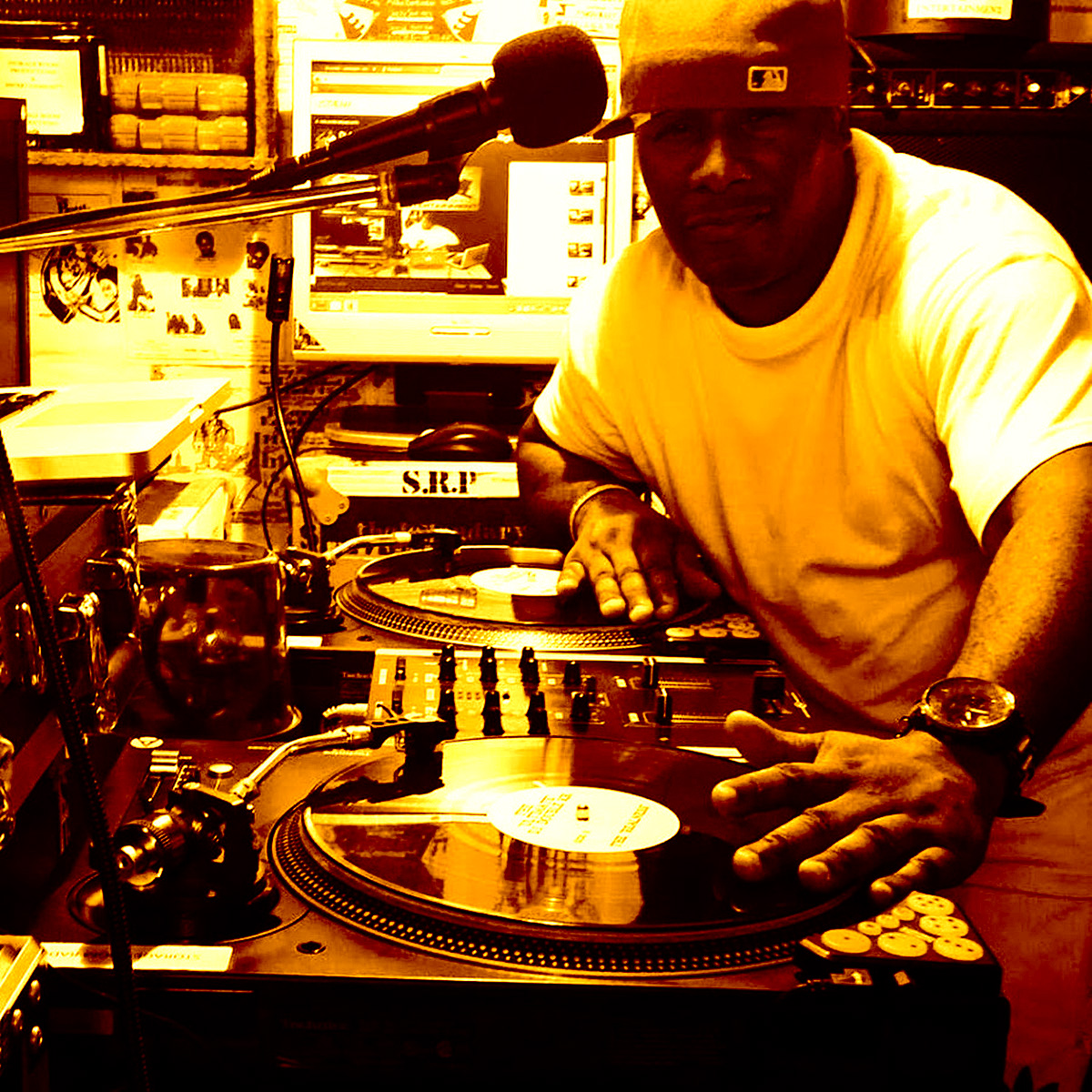 Exclusive Interview With The Legendary Hip Hop DJ Double KK
Word up everybody, one of the signs of a seasoned DJ besides turntablism is a great collection of records; with dope selections, no one can tell what he has in his crate. Being able to deliver a sonic story, laying down musical gems that bring the listener to that place they wanna be, or haven't been before. It's really great to see a DJ today, doing his thing, passionate enough to be part of the authentic hip hop culture. Welcome to the DJ Double KK interview.
Holding it down on YouTube, DJ Double KK takes us on a sonic journey founded in the roots of hip hop music, for real! Check out the vast array of selections, In-The-Mix, brought to you courtesy of DJ Double KK via the radio show videos below. The 1st one, episode 3 on the DJ Double KK interview, is a tribute to the DITC (Digin In The Crates) crew. Double KK drops some classic joints for our listening pleasure, definitely a tight episode. The 2nd one, 1990's shout to the Fatbeats crew, episode 4, takes you back to the hip-hop sound that saved our lives.
DJ Double KK reminds us how diverse our hip-hop history is, hip-hop represent, remember those classic break-beats that originally caught our attention back in golden era of hip-hop? DJ Double KK does!! My man Lamont from MRC Promotions caught up with this East coast DJ for an exclusive episode of the DJ Double KK interview.
Q. Big Noise: Peace DJ Double KK, how are you and where are you from?
A. Double KK: Peace! Fam I'm good I wanna first start off by giving thanks to you guys for this Interview. I'm originally from the Hill District in PittsBurgh.
Q. Big Noise: When did you first start DJ'ing, spinning records?
A. Double KK: I first started DJ'ing in 1979, that's when I first put my hand on a turntable.

Q. Big Noise: What was the brand name of your first pair of Turntables and Mixer, when you first started?
A. Double KK: It was actually a close & play component set turntable made by Sound Design, then I up to the TECHNICS SL-210 direct… my first offical mixer I used were a Teledyne & Numark mixer back to back in 1982.
Q. Big Noise: Did you have a mentor in the beginning? Did you have someone to show you the ropes?
A. Double KK: Well my mentor & first DJ partner was a guy name DJ "Melle" Mel P. He was my first DJ partner from "1979-1983″..but the person who made me want to DJ period was the one & only Grandmaster Flash!
Q. Big Noise: Thinking back to your first DJ battle, where was it and who won?
A. Double KK: It was at a place called Wilson's Banquet Hall on March 20, 1987 I came in first place. You can actually see the flyer & trophy I won in that battle on my Facebook & Ustream pages, and there's actual audio & video footage as well.. I hope to be getting back soon.
Q. Big Noise: Over the years about how many records have you owned or collected?
A. Double KK: WOW!!! I would say about 5,000 but a few years ago I actually donated 60 crates of irrelevant records & kept only the dope joints, so I would say that I now have about 2,000 solid, dope & classic records now.
Q. Big Noise: You competed in the DMC championship in 1993. Whats the biggest difference between DJ's now and then as far as the tricks? Are the scratches and routines more advanced?
A. Double KK: Well the biggest difference with DJ's now is 90% of them are all biters, because now they can just watch a video & get everything, whereas back then there were no real video's you could watch ..and the one's you heard about were hard to get so you had to brainstorm everything from scratch, which led to allot more DJ's being more original ..and as far as the scratches & routines are concerned I feel some of it's dope & original, but for the most part they've taken it away from what it originally was, there's nothing left to do but go back to the foundation because everything has been done..and if they keep forcing the so called creativity the art form is going to be eradicated completely!!!!
Q. Big Noise: Your thoughts on hip hop, commercial radio an the roles of a today's DJ?
A. Double KK: Rap & Hip-hop is on it's last run there's no way you can sanely say Hip-hop is going to be here 200 years from now unless we again go back to the foundation & start doing Hip-hop & DJ'ing for what it is. We can start by sticking to & using the "original" tools of the trade which is the turntables & not no CD controllers, iPad's, or CDJ's, like I always say.. that's like pouring oil into A glass of water & calling it pure water!! But yet these Hip-hop fools still drink it.. and that's where we are at today with it.
Q. Big Noise: In regard to hip-hop venues, any shows or events coming up we should know about?
A. Double KK: Anticipating the release of female dance music artist "Bo Benton" (Whom I DJ for) new album & promo tour, along with DJ events.
Q. Big Noise: Thank you so much for your time my brother, any last words or shouts as we end this exclusive episode of the DJ Double KK interview?
A. Double KK: Shout Outs! To my man Lord Ron & Big Noise Radio for this interview, my Ustream "Storage Room Radio" co-host MS. Tiffany for believing in the show & standing strong while others cowardly abandon the show, my girl "Bo Benton" for the energy & inspiration & and all of our YouTube Subscribers of "Storage Room Radio" which is now at almost "5,000″ and last but not least "GOD" Much Love!!!
Double KK "90's Classic Hip Hop Mastermix!!! Episode 3 [DITC]" In The Mix
Published Jan 2012: DJ Double KK "90's Classic Hip Hop Mastermix!!! ep3 [DITC]" Produced by Various Artists, Released by Storage Room Radio, Filmed by DJ Double KK. Legendary diggin in the crates crew mastermix tribute!!!
DJ Double KK "90's Classic Hip Hop Mastermix!!! Episode 4" In The Mix
Published May 2012: DJ Double KK "90's Classic Hip Hop Mastermix!!! ep4" Produced by Various Artists, Released by Storage Room Radio, Filmed by DJ Double KK. Realness ep4 Fatbeats golden underground hip hop mastermix!!!
About DJ Double KK via Soundcloud: 36 year veteran pioneer DJ the legendary "ultimate" DK Double KK is the equivalent of what Cash Money & Jazzy Jeff are to Philly & what Grandmaster Flash is to New York. From his humble and climatic beginning stages, coming up in pgh,pa's legendary Hill District (Robinson Court Projects) with the late legendary CJ "Melle" Mel in 1979, to rocking countless parties on the hill and throughout the city, to being Pittsburgh's first scratch DJ.
Touring experience include opening up for numerous shows with legendary hip-hop groups such as: Public Enemy, Tribe Called Quest, De La Soul, Biz Markie, Queen Latifah, Special Ed and many more. DJ double KK himself (never to stay local) got his first major break when mixtape distributor "tape kingz" (based in Brooklyn) started selling his mixtapes, which went "platinum" in the borough of brooklyn alone. He was also Pittsburgh's first DJ to officially enter the DMC DJ competition in 1993, as well as winning his first exclusive city / state wide DJ battle in "1987".
Today DJ Double KK is currently broadcasting "live" on his popular radio show "Storage Room Radio" [which now has over "4000" youTube subscribers and 1,000,000 YouTube views worldwide. And, he is the official world tour DJ for female dance music artist "Bo Benton". Plus, he continues to rock parties and DJ showcases all over the world!!! For exclusive club / international DJ bookings contact Storage Room Management [two weeks in advance] at: srpmangmt@yahoo.com