DJ Jazzy Jay's Vinyl Collection "Crate Diggers" DITC via Fuse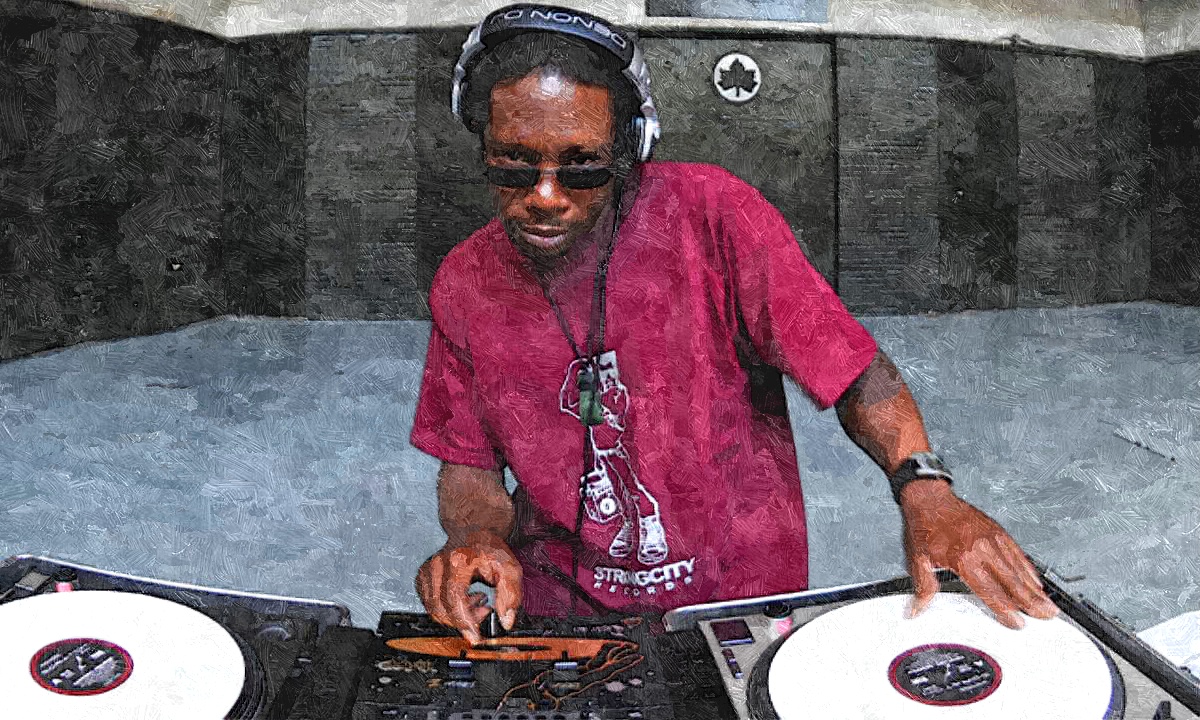 DJ Jazzy Jay's Vinyl Collection "Crate Diggers" DITC via Fuse
THE ORIGINAL JAZZY JAY began his illustrious career playing in the streets of the Bronx, under the guidance of Afrika Bambaataa. During the 80's club revolution, Jazzy went from performing on the streets and in small clubs spinning records in NYC's hottest clubs: Negril, The Roxy, The Ritz, and Danceteria. He was one of the first to bring Hip Hop music to the airwaves on KISS FM. Jazzy's three hour show grew so popular that it was eventually syndicated on Europe's Radio One broadcast. With the Jazzy 5, he recorded the hit single: "Jazzy Sensation". He was propelled to stardom when he co-produced the seminal hit "Planet Rock" with Afrika Bambaataa and The Soul Sonic Force. Jazzy Jay played the role of club DJ in the Hip Hop classic, Beat Street, and he also contributed to the movie's soundtrack.
It is a little known fact that Afrika Islam and Jazzy Jay pioneered the first DJ team routines as they used to team up to battle Grandmaster Flash (solo) and GrandWizzard Theodore (solo). Jazzy Jay was also a Zulu King B-Boy in the early 70's. Jazzy Jay was a co-founder of Def Jam records along with Rick Rubin and Russell Simmons. He appeared on T La Rock's "It's Yours". While with Def Jam, Jazzy worked with such artists as LL Cool J, Beastie Boys, and Public Enemy. Jazzy Jay also put out the 3rd Def Jam 12″ in 1985 called "Def Jam" b/w "Cold Chillin' In The Spot" with Russell Simmons on vocals.
Jazzy furthered his producing and engineering skills when he founded Jazzy Jay's Studio, providing a place where Fat Joe, Brand Nubian, A Tribe Called Quest, among others could begin their careers. Jazzy began a new label with Rocky Bucano and Strong City records was born. Strong City produced a multitude of hits with Ice Cream Tee, Masters of Ceremony, Busy Bee, Don Baron and many more. He is currently releasing the Strong City catalog through Traffic Distribution. Jazzy was inducted into the Technics / DMC DJ Hall of Fame in 2000. He is featured in the DJ documentary Scratch (Palm Pictures) as well as Scratch: All The Way Live and has headlined Scratch tours since the movie's release. One of the funkiest DJs on the planet with the deepest crates, Jazzy enjoys rocking parties internationally, hosting events as well as speaking on panels about Hip Hop history, industry, and politics.
Video: In this episode, DJ Jazzy Jay from the Universal Zulu Nation talks about the early days of Def Jam with Rick Rubin and how he introduced the Beastie Boys to "Brass Monkey." Crate Diggers profiles people with extraordinary vinyl record collections, with owners displaying and telling the stories behind their collections.
DJ Jazzy Jay's Vinyl Collection "Crate Diggers" by Fuse | YouTube DITC Video
Artist Contact Info:
DJ Jazzy Jay | Facebook | My Space
Keep it locked to Big Noise Radio for authentic hip-hop music & culture from your local crate digger!