DJ Jazzy Jay Legendary Vinyl Collection Unveiled "Crate Diggers" via Fuse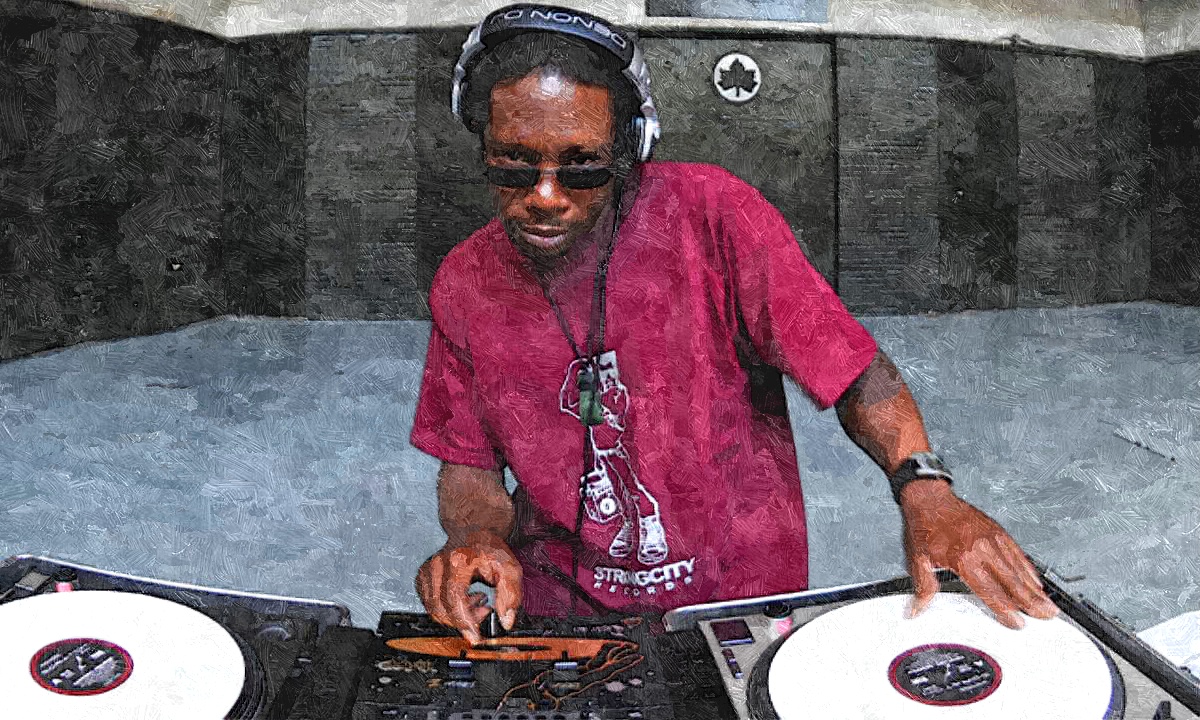 DJ Jazzy Jay Legendary Vinyl Collection Unveiled "Crate Diggers" via Fuse
The legacy of THE ORIGINAL JAZZY JAY has left an indelible mark on the world of hip-hop. From his humble beginnings in the streets of the Bronx, under the mentorship of Afrika Bambaataa, to co-founding Def Jam Records alongside Rick Rubin and Russell Simmons, Jazzy Jay's journey is a testament to the evolution of hip-hop culture. Now, in an exciting episode of "Crate Diggers" presented by Fuse, the enigmatic DJ opens up his treasure trove of vinyl records, giving fans a glimpse into the musical history that has shaped his iconic career. Jazzy Jay's musical odyssey traces back to the 80s club revolution, where he transitioned from street performances to spinning records in New York City's hottest venues, including Negril, The Roxy, The Ritz, and Danceteria.
His introduction of hip-hop music to the airwaves on KISS FM marked a groundbreaking moment, leading to a syndication of his three-hour show on Europe's Radio One broadcast. A defining moment in Jazzy Jay's journey was his co-production of the seminal hit "Planet Rock" alongside Afrika Bambaataa and The Soul Sonic Force. This track not only skyrocketed him to fame but also left an indelible imprint on the hip-hop genre. His role as a club DJ in the hip-hop classic "Beat Street" further solidified his influence, with his contributions extending to the movie's soundtrack. Defining the early embodiment of hip-hop culture and style.
One of Jazzy Jay's groundbreaking achievements was co-founding Def Jam records with Rick Rubin and Russell Simmons. His work with Def Jam brought him in collaboration with legendary artists like LL Cool J, Beastie Boys, and Public Enemy. Jazzy Jay's contributions didn't stop there; he co-released the 3rd Def Jam 12″ in 1985, titled "Def Jam" b/w "Cold Chillin' In The Spot," featuring Russell Simmons on vocals. The legendary contributions Def Jam has made to hip-hop have helped to define the music genera.
Jazzy Jay's impact on hip-hop extended beyond producing and engineering. He established Jazzy Jay's Studio, a creative haven where artists like Fat Joe, Brand Nubian, and A Tribe Called Quest could nurture their talents. His venture into founding Strong City records paved the way for multiple hits with artists like Ice Cream Tee, Masters of Ceremony, and Don Baron.
DJ Jazzy Jay's Legendary Vinyl Collection Unveiled in "Crate Diggers" via Fuse | YouTube DITC Video
Published in October 2012: DJ Jazzy Jay's Vinyl Collection "Crate Diggers", Released by Fuse.
Notably, Jazzy Jay's prowess earned him a place in the Technics / DMC DJ Hall of Fame in 2000. His legendary status was further solidified through appearances in influential documentaries like "Scratch" and "Scratch: All The Way Live." His global popularity as one of the funkiest DJs and his deep collection of vinyl records make him a sought-after artist for international parties, events, and speaking engagements about hip-hop history, industry insights, and politics.
In the captivating episode of "Crate Diggers" presented by Fuse, DJ Jazzy Jay takes us on a journey through his vinyl collection, offering insights into his collaborations, inspirations, and the stories behind the records that have shaped his storied career. From the early days of Def Jam to introducing the Beastie Boys to "Brass Monkey," this episode is a rare and exciting opportunity to delve into the mind and music of a true hip-hop pioneer. The acronym DITC (diggin' in the crates) pays respect to the roots of the hip-hop craft.
Artist Contact Info:
DJ Jazzy Jay | Facebook | Instagram
Crate diggers stand up… Keep it locked to Big Noise Radio for authentic hip-hop music & culture from your local crate digger!