Hip Hop Duo Constant Deviants "Avant Garde" Prod by DJ Cutt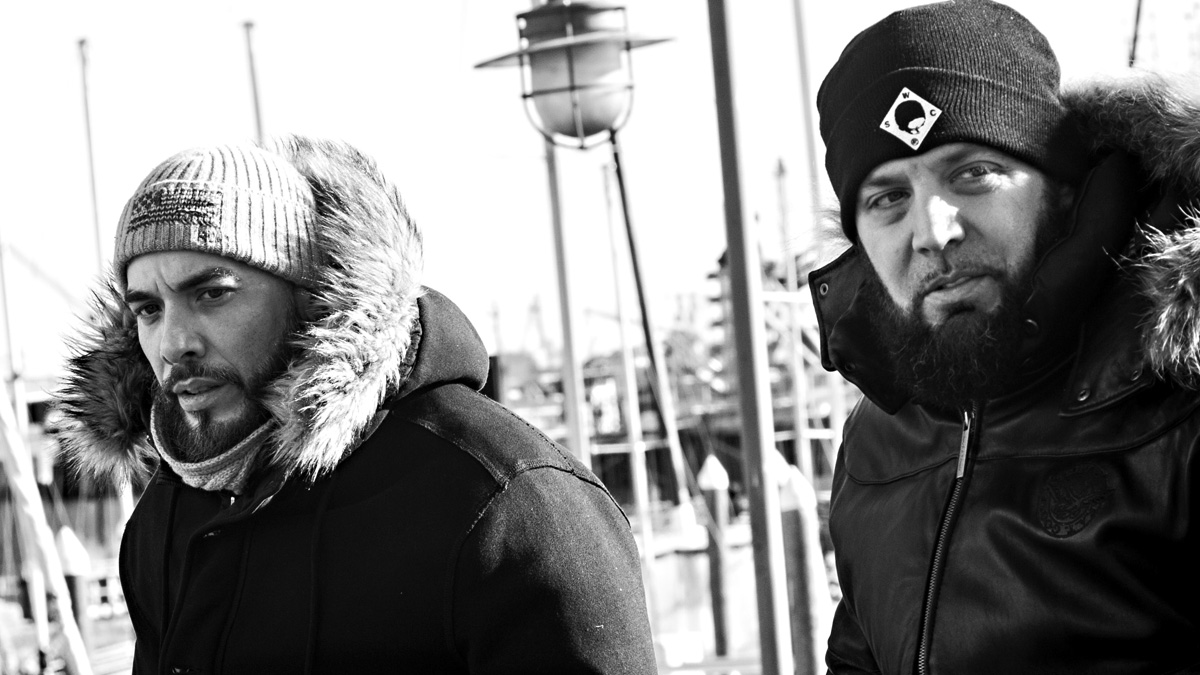 Hip Hop Duo Constant Deviants "Avant Garde" Prod by DJ Cutt
This is Constant Deviants "Avant Garde" is their fourth album in 6 years since they established Six2Six Records. 2016 will mark the 20th anniversary of their debut single "Competition Catch Speed Knots" being released. Needless to say, they've been in the rap game for quite some time and have cemented their legacy.
Not all of their time in the game has been spent together. Baltimore's Emcee M.I. spent 10 years living in Brooklyn which coincided with his signing a solo deal with Arista Records, while New Jersey's DJ Cutt has produced albums with various artists, including engineering several for Roc-A-Fella Records. Both artists grew up in families of musicians so it's no surprise that even while apart they spent their time making music.
However, since officially re-forming in 2009, the duo has been prolific. Whether as Constant Deviants or working with their European associates SWC Records on the Trilateral Commission project among others they've been a musical force. The two handled all production and mixing for this album all on their own. Avant Garde has been regarded by various music blogs as top tier hip hop. The albums release was preceded by it's singles Standards, Breathin', and End All Be All. When asked about the inspiration for Avant Garde in an interview, M.I. and Cutt stated that there intent was to bring some of the classic era sound into the present. Take a listen, do you think they accomplished their goal.
Constant Deviants "Avant Garde" Official Album Stream Produced by DJ Cutt | Soundcloud
Hailing from Baltimore and New Jersey, veteran hip hop duo Constant Deviants released their album "Avant Garde", on May 12th 2015, through their own independent label, Six2Six Records.
AVANT GARDE TRACKLIST:
01. Avant Garde
02. End All Be All
03. Breathin'
04. It's Like That ft Aye Wun
05. Machine Gun
06. Side B
07. I'm Wit' It
08. I'm Still Up
08b. Which One
09. U Know What
10. Whatever You Call It
11. Standards
12. The Right Moment
13. What's Wrong With You
13b. M's 4 Milleniums
Artist Contact Info:
Constant Deviants | Twitter | Facebook | Website
Don't get caught slippin'! Stay turned to Big Noise Radio for authentic hip-hop music and culture from Constant Deviants.