Clear Soul Forces "GOLD PP7S" Detroit City Album Release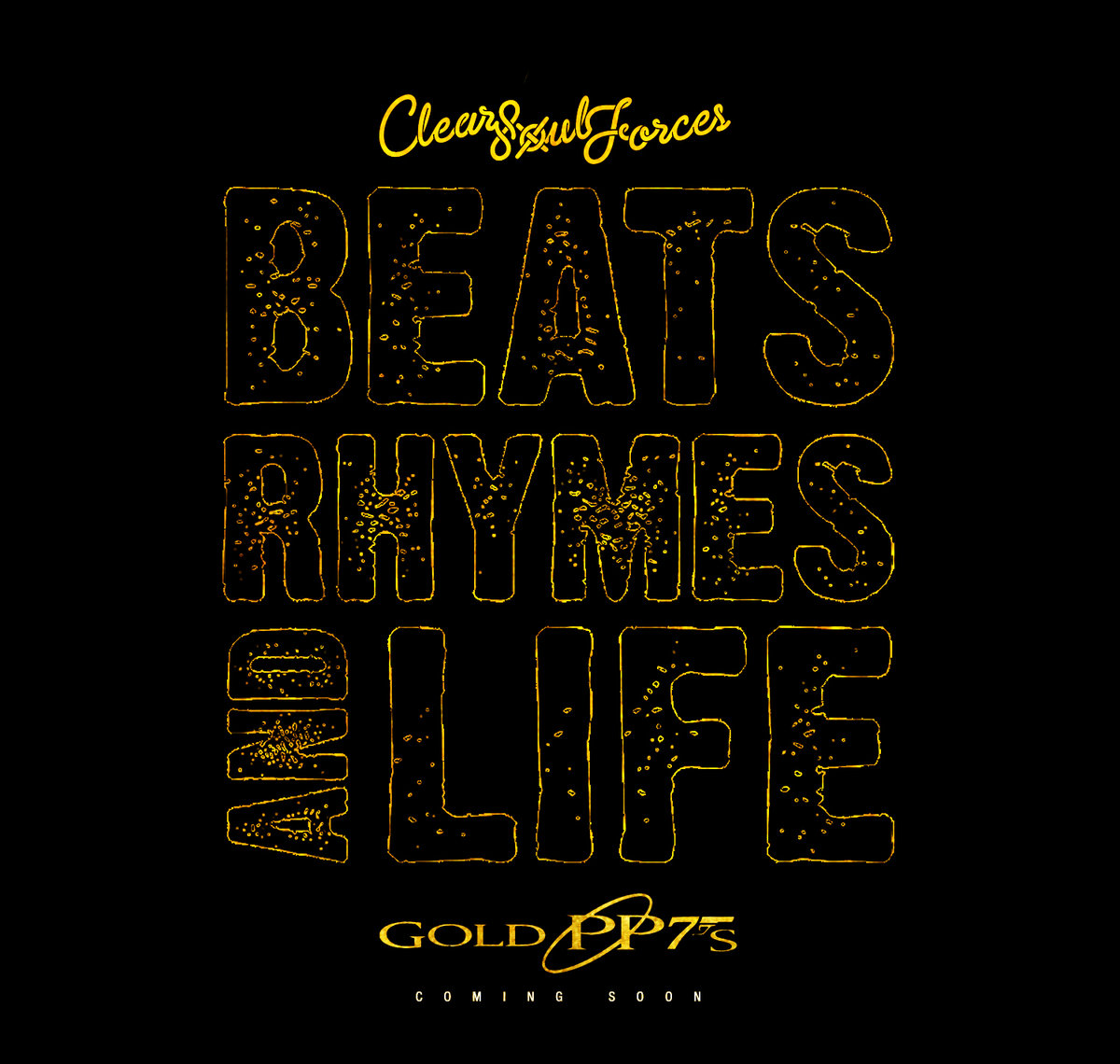 Clear Soul Forces "GOLD PP7S" Detroit City Album Release
Clear Soul Forces is next to carry the burning flame for the city of Detroit. Discovered, championed, and mentored by Royce da 5'9", the four-man group rhymes like genetically enhanced street poets from the 70's who are here to remind us what album rap sounds like. The vision of E-Fav, L.A.Z., Noveliss, and producer / emcee Ilajide combines golden era, 21st century, backpack and sub-woofer hip-hop but never sounds dated, derivative, or awkwardly avant-garde. These guys are serious performers and hard workers devoted to making music like the Soul Forces GOLD PP7S that honors the legacy of Detroit's legendary lineage.
How It All Started: Clear Soul Forces emerged in the aftermath of a serendipitous studio session in 2009 where the four emcees scraped together money to record individual music. Royce, who was recording his album "Street Hop" at the time, had coincidentally booked the room next door. The four soon-to-be group members jumped at the chance to kick some rhymes for the local luminary, and the rest is history. By the time the sun rose nine hours later, the four star-crossed strangers were now officially Clear Soul Forces – and they already had a powerful first fan.
After their debut mixtape "Clear Soul Radio"(2010), follow-up EP "The Departure", an A3C Festival appearance, two SXSX showcases, induction to Red Bull Academy's Soundstage program, the release of 2012's "Detroit Revolutions" LP, and performances with Tanya Morgan, Just Blaze, Alchemist, Talib Kweli, and Freeway, Clear Soul Forces are ready to make good on the potential seen by Royce da 5"9"on that fateful night in Detroit. Their new full-length album, Gold PP7s, will be released this September on Fat Beats Records.
Clear Soul Forces "Beats Rhymes and Life" From The Gold PP7s Album | Video
The official video for our first single "Beats Rhymes and Life" off the highly anticipated album "GoldPP7's"! Visualized by Richard Taylor.
TRACKLIST:
01. Continue?
02. Ninja Rap
03. Beats x Rhymes x Life
04. Freq Freq ft. Kooley High
05. Sparring Session
06. War Drums
07. The Genie
08. We Be Runnin' This
09. Ain't Playin'
10. Nuclear Reaction
11. Eve
12. Unlimited Bounce
13. Fresh Ta Def
14. He Say She Say
15. Solar Heat