Big Remo "Slumdog" Produced by 9th Wonder via Jamla Records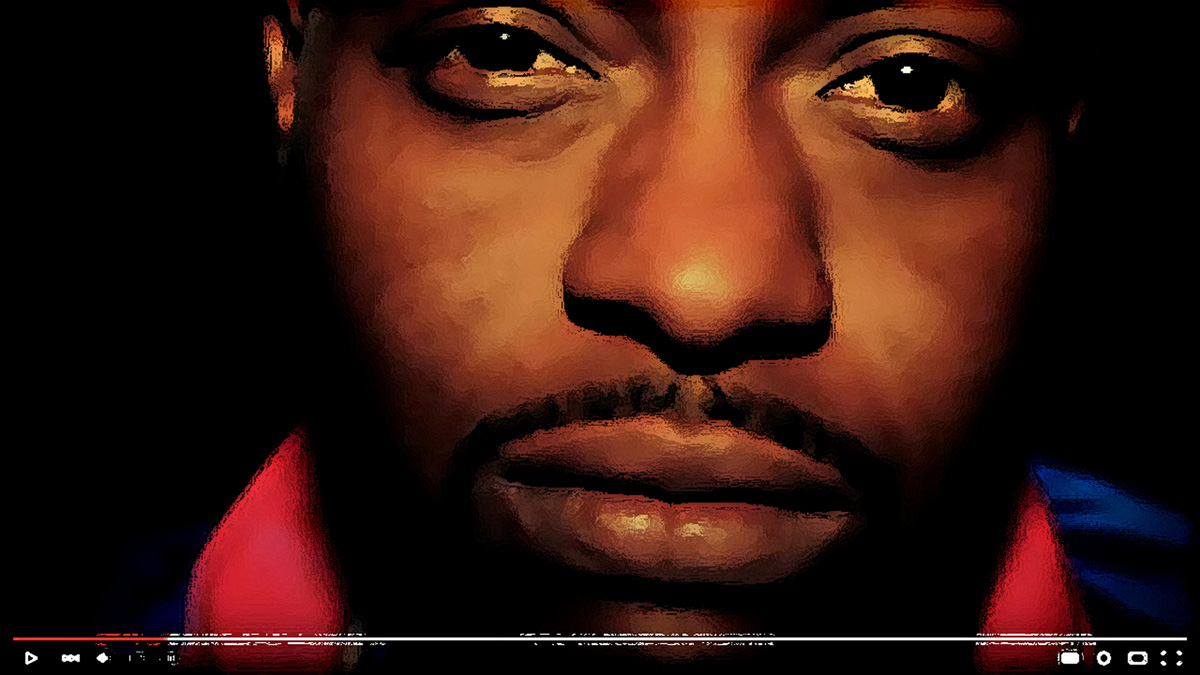 Big Remo "Slumdog" Produced by 9th Wonder via Jamla Records
Hip Hop's unique culture has become a global force. In different regions, hip hop culture and music have developed distinct styles. 9th Wonder and Big Remo originate from North Carolina and their collaboration, "Slumdog" signifies Southern Hip Hop at its roots. In other words, 9th and Remo refuse to be defined by commercial standards of hip hop culture. Big Remo's approach possesses tenacity and is rugged to the core.
Remo's technique also involves storytelling, and the use of imagery to convey his lifestyle. The track was produced by the Grammy award winning 9th wonder. His process in developing the beat was phenomenal. Sampling a record is an arduous process, yet his approach was effortless. The flow between 9th and Remo was spontaneous, and their creative process highlights hip hop's versatility. 9th's production also reciprocates other forms of music such as jazz, doo wop, and the blues.
Hip Hop is an outlet for artists to express knowledge and understanding as well as community organization. In other words, conscious hip hop artists are also educators. In the case of 9th wonder, this couldn't be more accurate. 9th Wonder is not only an adjunct professor, but also the national ambassador to the NAACP's Hip Hop relations and popular culture branch.
9th Wonder and Big Remo (both natives of Winston Salem North Carolina) are members of It's a Wonderful World Music Group, founded by 9th Wonder. These cats defy commercial standards, and are representative of the Hip Hop culture we seek to share with our audiences at Big Noise Radio.
Big Remo "Slumdog" Prod by 9th Wonder via IWWMG / Jamla Records | YouTube
Published in April 2011: Big Remo "Slumdog" Produced by 9th Wonder, Released by It's A Wonderful World Music Group, Directed by Kenneth Price, Sponsored by L.R.G. Presents "Robin Hood Ree".
"Beats & Rhyme Time" In the Studio ...with 9th Wonder (Part II) via Kyle Santillian
Published in September 2010: In studio with 9th Wonder, sampling off a vinyl record, beat-making on the spot, using the Akai MPC 2500! …This track would become "Slumdog" by Big Remo!
Artist Bio via Facebook | Big Remo: Home of Camel and Pall Mall Cigarettes, Wachovia Bank, Texas Pete Hot Sauce, and Krispy Kreme Donuts, Winston Salem should be proud of another one of its creations. Big Remo was born and raised in the Tre Four, his style being reminiscent of a time when Texas, Georgia, Mississippi, and Carolina had permanently drilled a spot for the south in hip hop's world. While southern hip hop artists attain fame with manufactured snap crackle and pop tunes, Remo stands out as the new school representer for the original rugged and raw southern rapper.
Standing on the shoulders of no one, he is a testament that tenacity is what sets dope emcees apart from their peers. A member of Grammy winning producer 9th Wonder's It's A Wonderful World Music Group / Jamla Records label, Remo refuses to let hip hop from the southern point of view be remembered for what dominates radio & TV for this generation.
Remo started writing at the age of 12. "My first rap album was 'The Great Adventures of Slick Rick,' and I was heavily influenced by his gift to tell stories to beats and his great display of the 80's player," Remo says. His career started then, and he used to freestyle on the local Winston Salem radio stations. In 2003, he formed the group A.L.L.I.E.S. with friend Novej, and just a year later the duo was nearly picked up by Interscope Records. The two parted ways when the deal fell through, and Remo was asked by 9th Wonder to appear on 9th's first album, "Dream Merchant Vol. 2." When 9th started his label, there was no question about whether or not Remo belonged on the Jamla Lineup.
Remo is currently slated to release his first project through IWW/Jamla Records titled ENTRAPMENT, with production from Young Guru, Khrysis, M. Phases, and of course, 9th Wonder. ENTRAPMENT is laced with guest appearances from Remo's labelmates. This album is Remo's declaration of independence and secession from the union- he brings substance and consistency to the microwaveable hip hop with little to no nutritional value too many patrons consume today. He makes sure you know that Winston Salem makes all their products built to last.