Beat Maker Nic Nash "Release Tha Cracken" Instrumental Album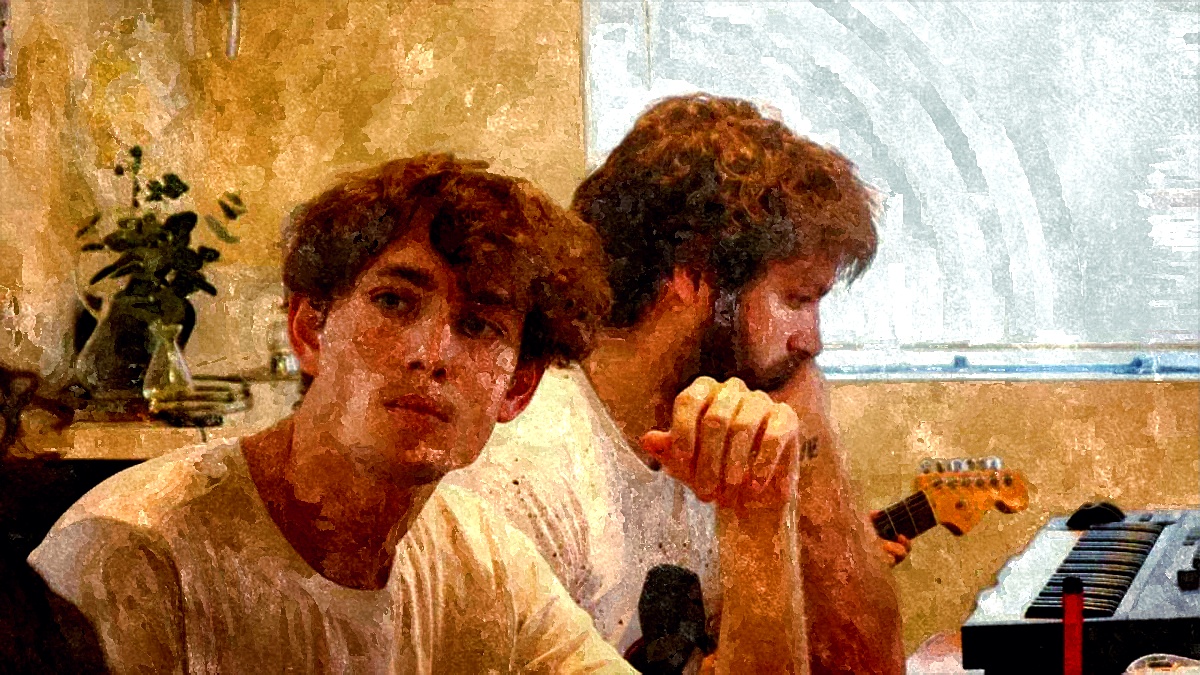 Beat Maker Nic Nash "Release Tha Cracken" Instrumental Album
New York City's music scene is a melting pot of diverse talents, and one name that stands out is Nic Nash, an exceptionally talented beat maker known for his unique blend of Hip-Hop, Neo-Soul, and R&B sounds. Born as Nick Chang in Taiwan on October 6, 1977, Nic Nash's musical journey began when he immigrated to Queens, NY, in the early 1990s. This bi-cultural upbringing, combined with his passion for early 90s hip-hop, 80s rock, and classic R&B, has given birth to a distinctive sound that is both individualistic and evokes a sense of familiarity. At the core of Nic Nash's creative process lies Reason, a digital audio workstation, and a trusty MIDI board. Armed with these tools, he embarked on his musical adventure on January 1st, 2009, and since then, he has been on an unstoppable roll, crafting over ten instrumental albums. His most recent offerings, "Donuts for A Month" and "Pulse of Asia," have been distributed by Empire Digital Distribution, making his music easily accessible on platforms like iTunes and Amazon.
Unlike many artists who rely solely on digital distribution, Nic Nash goes the extra mile to connect with his audience by distributing physical CDs in person. His dedication and unique sounds have not gone unnoticed by the music industry, earning him recognition from renowned artists and labels. Moreover, Nic's talents have taken him to numerous beat battles across states, from NY to NJ, VA, PA, AZ, and LA. He has even made his mark in the online realm, participating in remix contests that further showcase his skills. In 2011, just under two years since his musical debut, Nic Nash achieved a significant milestone by signing a publishing and distribution deal with Stampede Music Publishing, cementing his position as an emerging force in the music world.
While already making strides with his previous projects, Nic Nash is not one to rest on his laurels. Currently, he has several placements in progress, indicating that his journey has only just begun. He is tirelessly working on his upcoming project, "SOUTH PARK 2013," scheduled for release in Christmas 2012, where he intends to showcase his trap productions, infusing his signature style with the hottest trend in the hip-hop genre. But Nic Nash's aspirations extend beyond accolades and recognition. His ultimate goal is to bring honor to his motherland, Taiwan, by winning a coveted Grammy Award as the "Producer Of The Year." It's a testament to his love for his roots and the desire to make a significant impact on the global music stage.
Nic Nash Drops "Release Tha Cracken" Hip-Hop & Neo-Soul Fusion Beat Album | Bandcamp
Published in May 2011: Beat Maker Nic Nash "Release Tha Cracken" Instrumental Album, Produced by Nic Nash.
With the recent release of "Release Tha Cracken," Nic Nash once again proves that he is a force to be reckoned with. This instrumental album is a mesmerizing blend of hip-hop, neo-soul, and R&B sounds, taking listeners on an immersive and soul-stirring journey. Each track showcases Nic's unparalleled ability to create music that speaks to the heart and resonates with the soul.
So, if you're a music enthusiast searching for something refreshingly unique yet familiar, look no further than Nic Nash's "Release Tha Cracken" instrumental album. Prepare to be captivated by the brilliance of a beat maker whose talents know no bounds. Nic Nash's music is not just a collection of beats; it's an emotional and auditory experience that transcends genres and leaves a nostalgic mark on the listener. Get ready to be enchanted by the magic of Nic Nash's soundscape and join him on his sonic journey.