The 1978ers "People of Today Act III" via Mello Music Group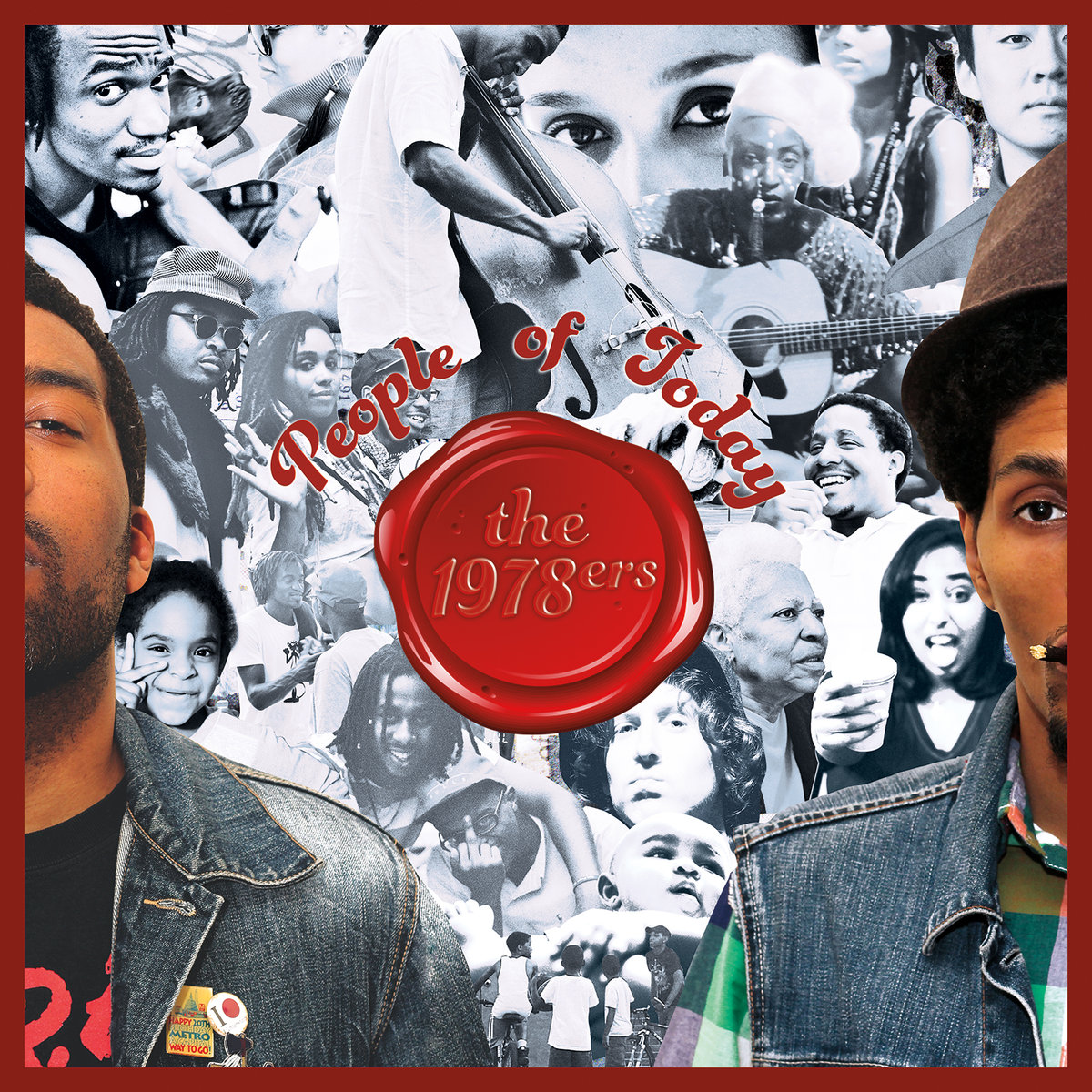 The 1978ers "People of Today Act III" via Mello Music Group
On November 11th, the DMV's yU and his partner / producer Slimkat will release their collaborative album, People Of Today via Mello Music Group. Before that date arrives, the duo, collectively known as The 1978ers MMG release a new project titled P.O.T. (Act I, II, III) The quick "three-act" EP which shows the conceptual depth of their forthcoming project is soulful and positive, being described by group members yU & Slimkat as "an every-man's opus."
About The Album "People of Today" via Bandcamp: Music is an exchange of ideas. This album is something for those exhausted with the shuck and jive of pop culture, who believe in the purification rituals offered by hard snares, funky drum kicks, soul-coughing bass, and deeply rooted vibrations.
Steadfastly infusing their songs with spirituality and positivity, yU and Slimkat are everymen with preternatural talent. Over the years, they've tirelessly built a rep in the DMV, collaborating on yU's The Earn and Before Taxes, which OkayPlayer called "one of the best hip-hop albums released in the last few years." In 2009, yU released In the Ruff as the philosophical heart of super-group Diamond District, a record hailed by MTV as "arguably the best hip-hop ever released in D.C."
yU & Slimkat aka The 1978ers MMG "People Of Today Act III" via Mello Music Group
Cover photo by Jati Lindsay. All other photography by Antoine Lyers. Executive Produced by Michael Tolle Mello Music Group Copyright 2014.
Slimkat supplies the beats that make the blood rush to your head. Named one of the best producers of 2010 by Kevin Nottingham, he's dished countless production dimes to the likes of Muhsinah, Eric Roberson, Diamond District, and more. The People of Today is a seamless and head-spinning record. It's hard-boiled beats and raps laced with wisdom and virtue. The sort of record you can sit with today & tomorrow and anytime you need to be reminded we're all in this together.