Roc Marciano On Chill "Snow" The Marceberg EP via Fat Beats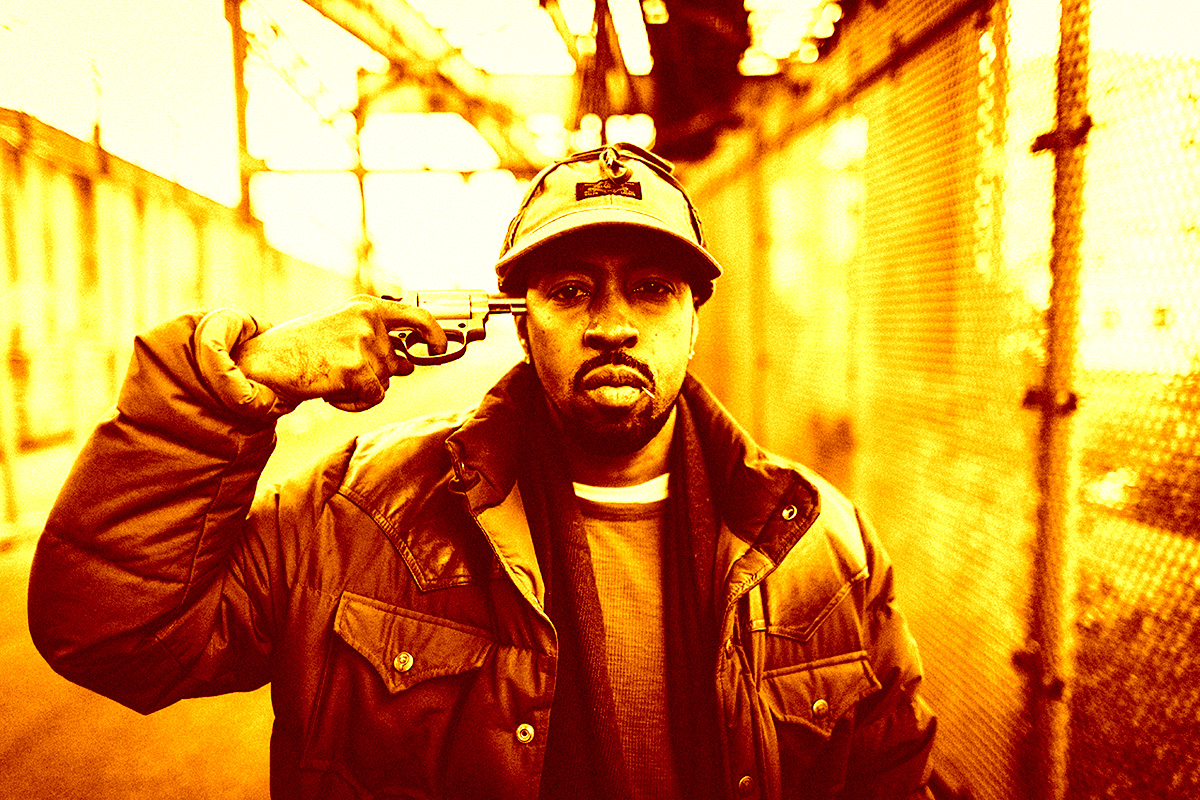 Roc Marciano On Chill "Snow" The Marceberg EP via Fat Beats
From Hempstead, Long Island, representing an area that boasts some of rap history's most iconic giants (Eric B & Rakim, Public Enemy, EPMD, De La Soul), Roc will settle for nothing less than greatness. After a long history with Busta Rhymes and The Flipmode Squad in the late 90's and early 2000's, Roc found himself in limbo without a solo deal. Undaunted, Roc continued to record at his Long Island home studio which became the meeting grounds for his brain child The UN before Roc Marciano The Marceberg official solo debut album was released in 2010.
With his solo debut on Fat Beats Records, and collaborating with some of the new producers in the game (Marco Polo, DJ Babu and The P Brothers), Roc plans to show the world his raw lyricism and production savvy. "I just remember sitting next to the radio trying to tape Marley Marl's Rap attack" adds Roc. "It was all about Rakim, EPMD, Big Daddy Kane, Granddaddy I.U all of that. Back then whoever was the nicest on the mic had to get dealt with. You couldn't just be talking about anything on the mic. That was millions of blunts ago. I wanna bring a little of that feeling back." With songs like "Snow" and "Thug's Prayer" he is well on the road to doing just that.
About The Artist: Roc Marciano is an MC from New York City's tradition-rich Long Island. His work, first with the U.N. Crew and later as a solo artist, is quintessential New York underground. His moody, claustrophobic production and stream-of-consciousness, heavily stylized lyrics made him one of his era's most underappreciated auteurs.
Born Rakeem Myer, Long Island hip-hop steered his musical vision, approach, and tastes as a youth growing up in Hempstead. He cited L.I. greats such as Public Enemy, EPMD, De La Soul, and the less-known Grand Daddy I.U., as well as non-L.I. new-school pioneers Nas and the Notorious B.I.G. But it was Busta Rhymes, from Long Island's Leaders of the New School, who gave Marciano his biggest break. Busta was given a tape of early Marciano music, and the platinum-selling rapper decided to sign Marciano to his Flipmode label, which, at the time, was one of rap's foremost artist-owned imprints. Marciano appeared on Busta's Anarchy, on which he traded verses with Wu-Tang's Raekwon and Ghostface ("The Heist").
Around this time, Marciano formed the U.N., made up of Dino Brave, Laku, and Mike Raw – all high-school classmates at Long Island's Uniondale. Together, they appeared on Pete Rock's PeteStrumentals and released their buzzworthy mixtape Strength & Honor and the 2004 LP UN or U Out? Soon, though, the crew disintegrated; they found it hard to get industry traction. Marciano forged on by dropping verses on GZA's Pro Tools and Marco Polo's Port Authority. In 2010, he released Marcberg, his official solo debut album. He handled all production and wrote and rhymed all but one verse. Roc Marciano 'The Marceberg' was hailed by New York underground hip-hop royalty. The following year, he teamed up with the Alchemist and Oh No for the Greneberg EP. LUV NY, a supergroup set featuring Marciano beside the likes of Kool Keith and A.G., was released in July 2012. A few months later, Marciano issued his second proper album, Reloaded.
Hip Hop Emcee Roc Marciano "Snow" From The Marceberg EP via Fat Beats
"Roc Marciano stakes his claim as one of Hip- Hop's most original and exciting artists, with his pulse-pounding 90s throwback of a debut" via Hip-HopDX (Top 25 Albums of 2010)
"Snow" Remake Featuring Sean Price From The Marceberg EP
Roc Marciano Featuring Sean Price "Snow" Jewbei Remix | Soundcloud Stream
EP TRACKLISTING:
01. Pimptro
02. It's A Crime
03. Whateva Whateva
04. Raw Deal
05. We Do It
06. Snow
07. Ridin' Around
08. Panic
09. Thug's Prayer
10. Pop
11. Jungle Fever
12. Don Shit
13. Marcberg
14. Shoutro
15. Scarface Nigga (Bonus)
16. Snow (Remix)