Klaus Layer "The Adventures of Captain Crook" via Redefinition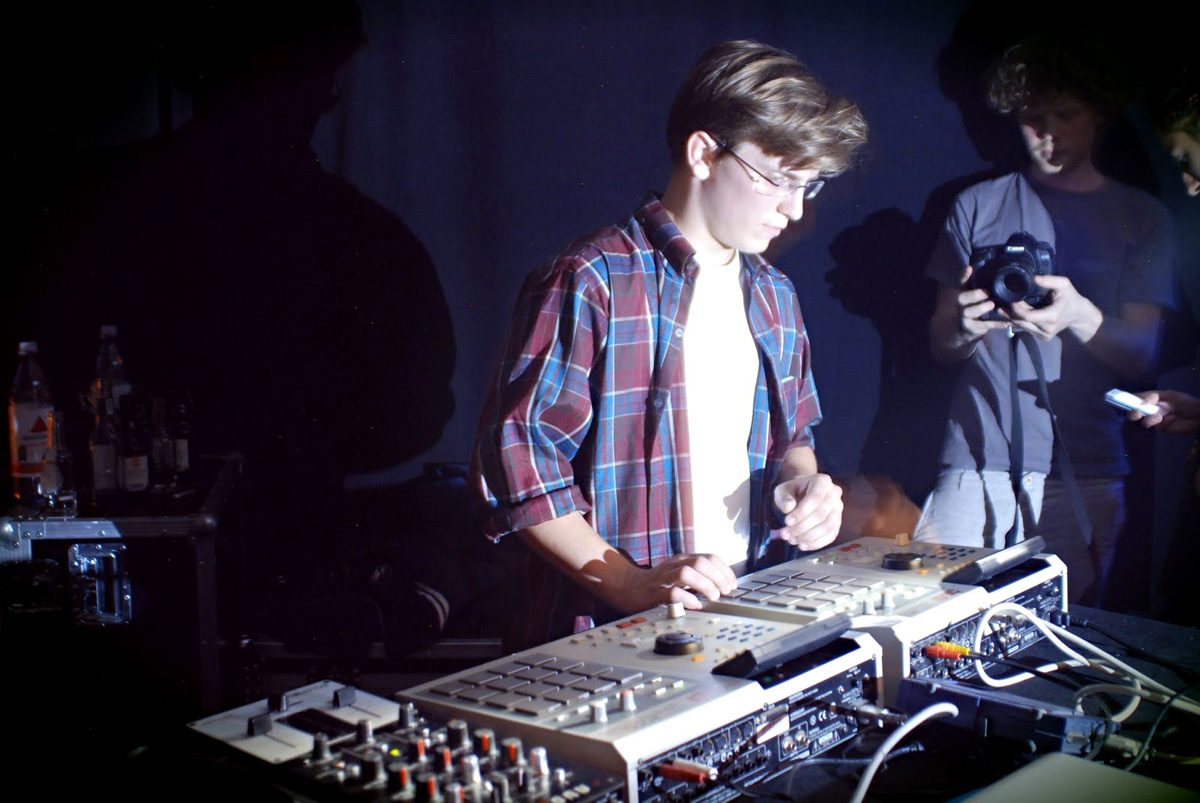 Klaus Layer "The Adventures of Captain Crook" via Redefinition
As a veteran of abstract sample selection, eclectic usage of horns and piano, and re-imagination of jazzy basslines, Hip-Hop Producer Klaus Layer isn't your typical producer. And that's okay- he fits right in with the rest of the Redefinition crew. Beginning with a flute-laden sample in "All Of The Time", the first track on the album is clearly heavily influenced by Damu the Fudgemunk. As his protégé, Klaus has most definitely acquired the Fudgemunk's drum pattern, bass sampling and record sample selecting techniques.
As the album continues through "Company" and "Into the Sky", more Fudgemunk-esque vibes are ever present through spacey samples, lofty jazz piano and faded background horns. When you read about how he gets inspiration from not just music, but also foreign cultures and surrealist art, his craft begins to make much more sense; each track seems to take you on a different trip. A warm ambient vibe emanates from Klous's production style.
In addition to the dope production, there was also a handful of dope features: Blu made an appearance on two tracks, "Illest In Charge" and "Come Back", and Scienze hopped on another track called "Come Back". Other instrumentals, such as "Slow Down" and "Touch" were blessed with some light soul vocals and deep sampled bass lines. For a full track listing and the opportunity to purchase the entire album, the project is available via Redefenition Records, out of New Jersey, NY.
Hip-Hop Producer Klaus Layer "The Adventures Of Captain Crook" | YouTubeof
Published in August 2012: Hip-Hop Producer Klaus Layer "The Adventures of Captain Crook" Produced by Klaus Layer, Released by Redef Records, official YouTube video.
About Klaus Layer via Facebook: Klaus Layer (previously known as Captain Crook) was always interested in eastern German art and music, but it was the fall of the Berlin Wall that truly opened up new opportunities for him to explore a wider range of art and foreign cultures. Klaus was born in Oranienburg, Germany, and while his preference for 90's hip-hop music and the influence of a local graffiti scene can be seen and heard in his work, he has his own distinct identity as a creator.
Klaus cites artists like Michael Hamel, Günther Fischer, Can, Pete Rock, Damu the Fudgemunk and Lord Finesse as sources of inspiration, just as much as he does the Surrealist style of art as well as the audio & visuals found in old movies from the 50s-70s. All of Layer's artistic influences, along with some non-traditional sampling resources have creatively been morphed together via his instrument of choice, a sampler, into a unique style of instrumental music full of rich layers, including all sorts of percussive and melodic patterns. If you know what Redef stands for and the status of the artists on our roster, than you already know what to expect from klaus: Quality.