Black Milk "Rhythm Roulette" Session Diggin' In The Crates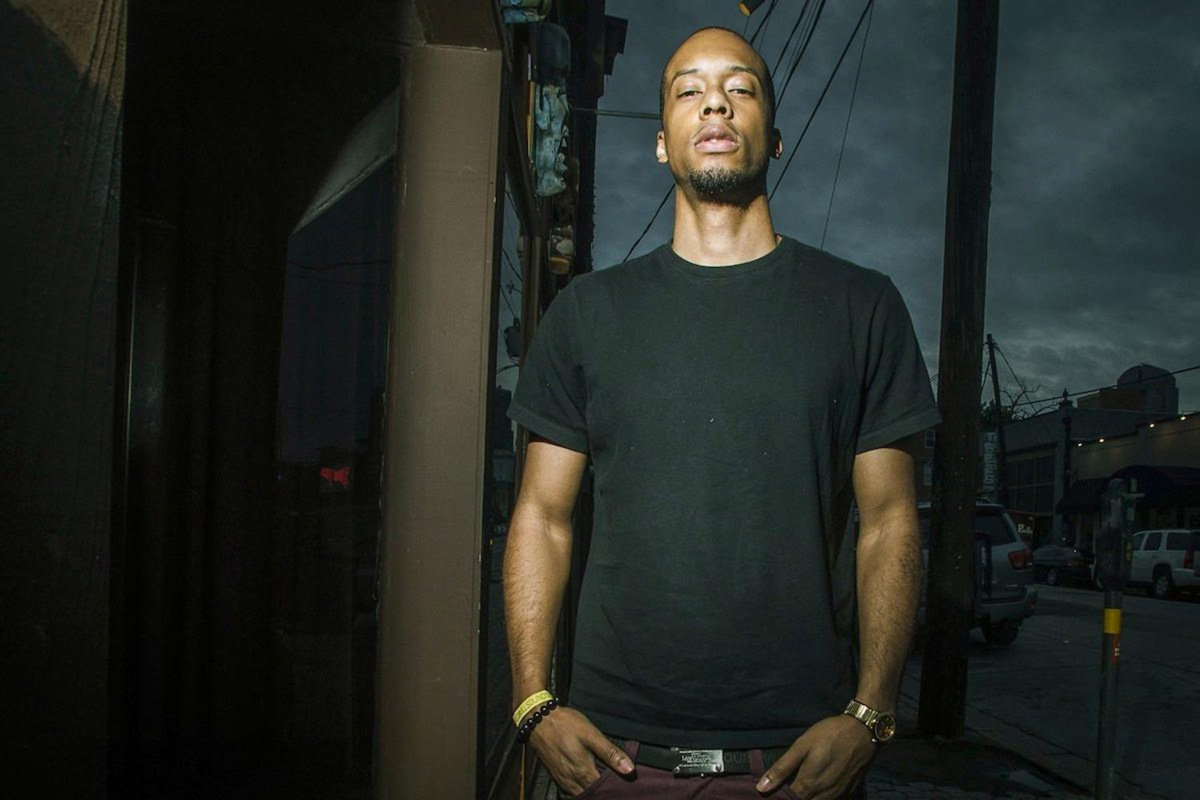 Black Milk "Rhythm Roulette" Session Diggin' In The Crates
Thythm Roulette is a series on YouTube hosted by Mass Appeal in which producers blindfold themselves, choose random records, and make a beat with whatever they got. It's a true test of producer skills and ability, as they never know what they're gonna get. On this episode of Rhythm Roulette, Detroit born music producer Black Milk takes us to a record store called Bill's Records in Dallas, TX. While he represents Detroit to the fullest, his Dallas studio was the setting for his demonstration of producer prowess after his DITC record store visit.
Initially overwhelmed by the sheer volume of records (that aren't organized or labeled in any manner whatsoever), Black Milk begins to pick his poison. He ends up with some interesting material: Freddy Fender "Since I Met You Baby", Paul and Paula "Holiday For Teens", and Herb Alpert "Magic Man". While most would find it daunting to sample a holiday album, the production veteran doesn't seem phased as he comments on the prospect of joyful bells and strings.
After his first round through all of the records, he doesn't seem to find anything. Once he finds a hidden gem comprised of vintage sounding horns and strings, he quickly lays down a Dilla-esque drum pattern, chops some spastic samples, and creates something worth snapping your neck to. Check it out, see if you agree.
Hip Hop Producer Black Milk "Rhythm Roulette" via by Mass Appeal | YouTube
Published in March 2014: Black Milk "Rhythm Roulette" by Mass Appeal, Released by Mass Appeal, Official YouTube Video. On this episode of Rhythm Roulette we linked up with one of our favorite producers here at Mass Appeal, Black Milk.
About Black Milk via Allmusic: Born and raised in Detroit on the sounds of A Tribe Called Quest and De La Soul, Curtis Cross found out at an early age that he had a talent for hip-hop, especially for beats. He spent hours in his basement — at first with just a cheap drum machine and a home karaoke system, eventually moving up to more sophisticated MPCs and samplers — making tapes. One of these tapes got into the hands of fellow Detroiters Slum Village, who were impressed by what they heard and invited Cross to produce a track on their 2002 mixtape Dirty District, as well as on their official full-length Trinity (Past, Present and Future). After that, Cross, who was going as Black Milk, teamed up with producer RJ Rice, Jr. (or Young RJ) as the group B.R. Gunna, rhyming and making beats on the duo's 2004 release Dirty District, Vol. 2. That same year, Slum Village, who were looking for production work because usual beatmakers Waajeed and Kareem Riggins were busy with other projects, hired B.R. Gunna for 11 of the 13 tracks on their Detroit Deli LP.
In 2005, without a label and with his group on hiatus, Black Milk went on to release Sound of the City, which was more of a mixtape than a typical album, on his own Music House Records, and shortly thereafter worked on SV's self-titled record. By this time, indie rap label Fat Beats had heard Black Milk's work, which many compared to that of the late J Dilla and producer/MC Madlib; impressed, the label signed him in 2006 and issued his official solo debut, Popular Demand, in March of 2007. Late that same year, a joint Bishop Lamont/Black Milk tape, mixed by DJ Warrior, hit the streets, a slightly modified version of which was mastered and released commercially by Music House early in 2008, and just a few months later his collaboration with fellow Detroiter Fat Ray, The Set Up, came out. In October, he capped off the productive year with the release of his second official solo album, Tronic. He worked with a four-piece live band for 2010's Album of the Year, a heavily rock-influenced effort that featured guest artists Royce da 5'9″ and eLZhi. His 2013 effort, No Poison No Paradise, returned to electronic and hip-hop sounds and featured the single "Sunday's Best." If There's a Hell Below followed in 2014, with Bun B and Pete Rock among its guests.