"Don't Sleep Records" New Age Jazz Infused Hip Hop Record Label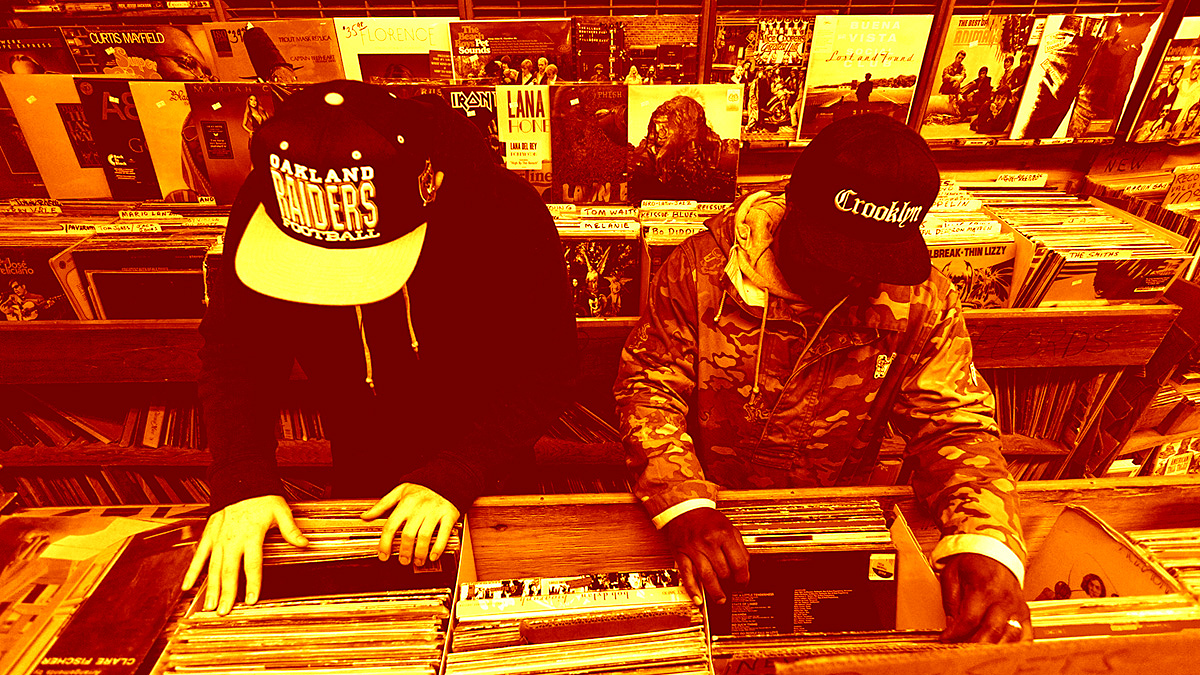 "Don't Sleep Records" New Age Jazz Infused Hip Hop Record Label
Don't Sleep Records is a new age jazz infused hip-hop record lable. Don't Sleep Records is the underground record company founded by an amazing hip hop producer and emcee, Phoniks and Awon (pronounced A-1). The label kicked off in 2012, since that time it's been dropping nothing but hip hop heat. It's roots are in Newport News Virginia and Portland, Maine. The producer emcee duo came together to curate and produce several incredible independent artists. Some of the artists on the label include Anti-Lilly, Tiff The Gift, Mz Boom Bap and Dephlow.
Don't Sleep Records is a self-proclaimed modern music label producing some of the best new sounds on the planet. The labels two curators are lovers and pioneers of jazz-infused hip hop. It all began with Awon unsure of his future as a musical artist until he stumbled across Phoniks' production. Phoniks talent was undeniable and Don't Sleep Records was born. You can expect organic timing, 12 bit musical crunch, nostalgic horn samples, soulful piano chops, immaculate drums and well arranged bass lines; this is what you might find on any of the projects from this record label.
The crew can be found on a Netflix documentary titled Underdogs by Téo Frank out of France. The film follows Téo Frank, a French film maker wanting to discover more about Hip Hop music. The film gives an inside look at the producers, artists and their neighborhoods, giving each a chance to tell their story about how they came to be members of the hip hop community. Awon breaks down the formulation of rhyming and how rap is a way of sparring or communicating what you see around you. He speaks on the importance of documenting the work through vinyl records, as opposed to digital, leaving a historical legacy that will stand the test of time. The crew visits a neighborhood record store, Phoniks talks about how he discovered hip hop, noticing the sounds came from old soul records, the rest was history.
Don't Sleep Records "Original Demos & Unreleased Tracks" Prod by Phoniks | Audio Stream
Published in 2014: Don't Sleep Records "Original Demos & Unreleased Tracks" Produced by Phoniks and Various Artists, Released by Don't Sleep Records.
The film explores many of the things that separate Don't Sleep from other independent music labels. Don't Sleep draws the line between real emcee-ship and rapping. Both are valuable parts of Hip Hop, but the nature of being an emcee dates back to Hip Hop's origin. Fashion designer and friend Pel, provides some unique views around what Hip Hop represents. Its style, its art, its influence is so much more than just music – a culture influenced by music if you will. Awon and Phoniks share additional insight while diggin' in the crates, one of their favorite methods of finding sounds and creating music.
You might've noticed on the Don't Sleep website they offer the label's records on vinyl, an ode to their love for vinyl records. The funky, jazz sound is a favorite of Phoninks and can be heard on many of the labels releases. Female emcee Swiff Tiff The Gift describes Phoniks' production style as a total mood, delivering his voice and mood through each beat. Through his creative process, you can tell Phoniks takes his time to observe and understand the original track before he turns it into a new polished instrumental gem. The man creates a masterpiece every time, no doubt.
The Don't Sleep records crew even stretches across the pond with a vocal artist in London on the team. Heeni is a soul artist representing the label. Check out the Don't Sleep artists! The label offers a nice selection of merch for those interested. Don't Sleep Records is a group worth keeping your eyes and ears on. From production to the talented team of emcees, they're guaranteed to have something in their catalog that will captivate you. Big Noise Radio is definitely a huge fan of this talented crew, stay tuned for Don't Sleep selections all over the radio!