Black Milk "Deadly Medley" Video Feat Royce Da 5'9″ & eLZhi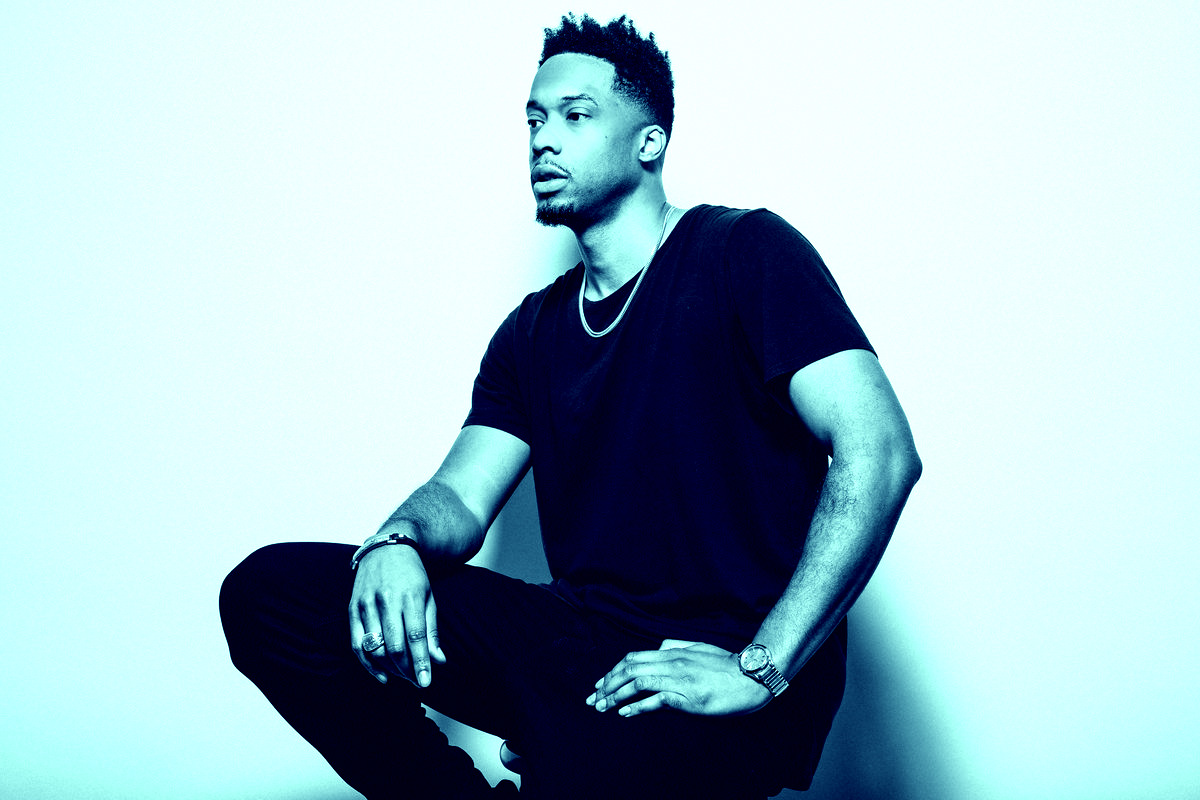 Black Milk "Deadly Medley" Video Feat Royce Da 5'9″ & eLZhi
I have allot of love for these brothers from the "D", Black Milk, Royce Da 5'9″ & eLZhi. Putting it down, so talented, seasoned artist's at the forefront of their artistic expression. I still have the original CD's I copped from Black Milk and eLZhi back around 2005 when I found them on Myspace Music. "Sound of The City" by Black Milk and "Witness My Growth" by eLZhi, man those classic joints are what lead to the foundation of Big Noise Radio shows back in the day. Songs like "So Gone" (lyrics & production Black Milk) and "Love It Here" (lyrics eLZhi, production J Dilla) helped to define the next level of hop-hop music after the golden era. Tracks from those albums even the Black Milk Deadly Medley are still in rotation on Big Noise Radio, many years after their release. Please don't sleep on Detroit!
Today the authentic hip-hop history these Detroit artists have cultivated, definitely helped to set the standard for quality hip-hop music. It's a crime that we don't hear more music from these extremely talented independent artists on commercial outlets. Please call your local radio station and demand it… "Underrated", no doubt!
One of the singles off "The Album of The Year" released by Fat Beats in 2010, "Deadly Medley", has been in rotation on BNR since it's release, classic hip-hop joint. Black Milk, Royce Da 5'9″ & eLZhi deliver treacherous lycics over Black Milk's incredible production. The beautiful cinematography seen in the video below, was directed by Gerard Victor with Adrienne Williams as executive producer. Detroit, one of the cities that defines what hip-hop music is today.
Black Milk "Deadly Medley" Featuring Royce Da 5'9" & eLZhi | Detroit Hip-Hop Music Video
Black Milk (featuring Royce da 5'9″ and eLZhi), Song: Deadly Medley, Album: Album of the Year, Label: Fat Beats Records, Director / Camera / Editor: GerardVictor.com, Executive Producer: Adrienne Williams, Assistant Producer: Kelly Tate, Production Assistants: Sean Babas, Jason "Artboy" Tate, Daryll Haywood, Khalil Heron
Fat Beats: As the buzz of many of hip hop's young leaders-to-be evolves from loud commotion into hushed whispers, Black Milk has stayed relevant by remaining focused on creating music that endures. He's achieved recognition from fans, critics, and his peers as one of the best producers around, and when coupling that talent with his sharp lyricism and stylish delivery as an emcee, Black has proven to be one of the most vital hip hop artists of his generation.
This is already clear to those who heard his 2008 album Tronic, which capped a successful and astonishingly prolific year (in which he also released collaborative full-length releases with rappers Bishop Lamont and Fat Ray, as well as producing the acclaimed solo album from Slum Village's Elzhi). Tronic showcased a growth in production technique that few expected from a beatmaker best-known for chopping samples, as his signature drums were now peppered with live instrumentation and richer arrangements.
After a difficult 2009 that saw the untimely death of Baatin of Slum Village–who Black credits with jump-starting his professional career–and the sudden illness and paralysis of his manager HexMurda, Black Milk announced that his new release would be audaciously titled Album of the Year. Black quickly explained that the title was referring to the course of events from the previous 12 months. Many fans and critics discounted that explanation, expressing either excitement or objection that he was brashly proclaiming that his work would be the year's best before the year had even started.
Far from a melancholic work, Album of the Year once again sees Black Milk working to break new ground in hip hop production, and to both refine and redefine his sound. While continuing to construct the skeletons of the tracks on his same trusted AKAI MPC-2000 XL that he's been using for years, he now employs a team of studio musicians and session players to add new layers of fat and muscle to his songs, with most of the players' parts composed by the artist himself.. A broad range of influence shines through in the tracks, with tinges of rock, reggae, and afrobeat joining his trademark hip hop bangers.
Other than the heavy contributions from both members of his live band (vocalist / keyboardist AB and drummer Daru Jones), the album exclusively features players and vocalists from his hometown of Detroit, including vocalist Melanie Rutherford, bassist Tim Shellaberger, and the versatile horn player and string arranger Sam Beaubien (who arranged horns and strings on Mayer Hawthorne's A Strange Arrangement). The few guest raps are provided by Royce Da 5'9″ (Slaughterhouse), Elzhi, and newcomer Danny Brown.
Artist Contact Info:
Black Milk | Twitter
Royce Da 5'9″ | Twitter
eLZhi | Twitter
Don't touch that dial… Big Noise Radio for authentic hip-hop culture from Black Milk, Royce Da 5'9″ & eLZhi!