Big Noise MPC Custom Lace-wood MPC 2000XL Hits The Streets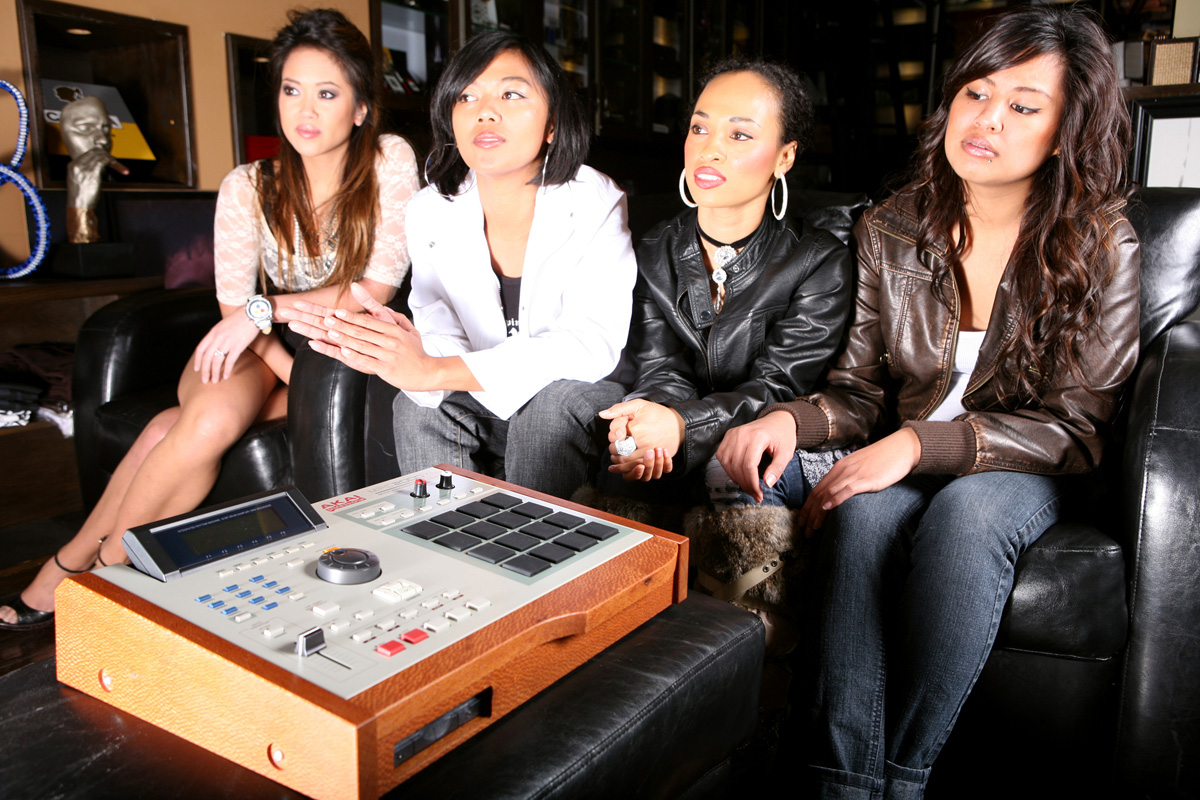 Big Noise MPC Custom Lace-wood MPC 2000XL Hits The Streets
I'm real excited to tell you that we sold our first Custom MPC2000XL in December of 2010. We sold it to a young man in Cypress California by the name of Kevin; he stays in an area round about Dr Dre's old stomping grounds. He's a sharp young man and he had lots of questions to ask before he dropped his hard earned cash on one of our custom beauties. He wanted to know if the pads were in good condition, if the screen had low mileage on it, if he could get the 100MB Zip drive upgraded to a multi-card reader. Well I'm happy to say that we were able to meet all his requests and he bought the unit.
Recognized by PayPal in 2009 Big Noise Radio sells all sorts of accessories and equipment for pro music production on eBay, hand crafted in-house by Noiseman. For now the units are fabricated per order and delivered within 30 days of purchase. Upon customer request units are available in the following woods: African Lacewood, Purple Heart, Natural Bamboo and Dark Bamboo.
In 2010 we connected with a company that makes Media Card Readers. We upgraded the firmware and the chassis to work with the MPC. The now dubbed MC-2000XL unit work flawlessly with the Akai 2000XL and will be available at Big Noise MPC first quarter of 2012. Configured for the MPC 2000XL they are 100% hot swap Media Card Drives (MCD). Allowing you to read or write to Secure Digital Card (SD), CF-I, CF-II, Smart Media, Memory Stick, Micro Drive and Multimedia Card.
Custom Akai MPC 2000XL Wood Bezel & Flash Card Reader by Big Noise MPC
The exotic wood on the units are finished in 3 coats of Danish Wood Oil, polished with "0000" steel wool then hand rubbed with 3 coats of Johnson's Past Wax; this is old school quality that gets no better. The wood skins are fastened to the MPC with top notch stainless steel hardware. The front deck bezel components are joined with a splined miter – then mechanically fastened to the metal MPC faceplate mounting hardware; unlike other cheap imitations. The units are equipped with a proprietary pad damping system comprised of 3 types of dense cell foam, 32MB of RAM and over-sized soft rubber feet that allow for better unit ventilation and a solid footing for smashing beats in the laboratory.
These units showcase some of the best custom work ever associated with the Akai MPC and should be considered museum quality. They will reside perfectly within the studios of the most prestigious producers in the world and compliment any top-of-the-line production facility. These customizations are available for all studio equipment by request; please feel free to contact us any time for quotes. We hope to see these units in the hands of producers like 9th Wonder, The Alchemist, Dr Dre, Black Milk, Pete Rock, DJ Premiere, Kanye West, DIC, Araab Muzik, Boonie Mayfield and any other greats who would have us.
Customer Testimonial: "I'm speechless man. This 2000XL looks incredible! Damn word up this shit is worth every dollar I spent. I was actually watching a video earlier today of Bangladesh in the studio making the 6″7 beat. Dude was making it with the 2000XL. Ill ass beat but his machine was all beat up lol. The one that I'm getting from you is by far the dopest one I've ever seen… Dopest 2000xl that money can buy! Trustworthy seller with a passion for his craft…"
Keep it locked to Big Noise Radio for authentic hip-hop music produced on the legendary Akai MPC!
Article: Noiseman
Editor: Noiseman
Image: Big Noise