Damu The Fudgemunk "The Supply For Demand" 2010 LP Release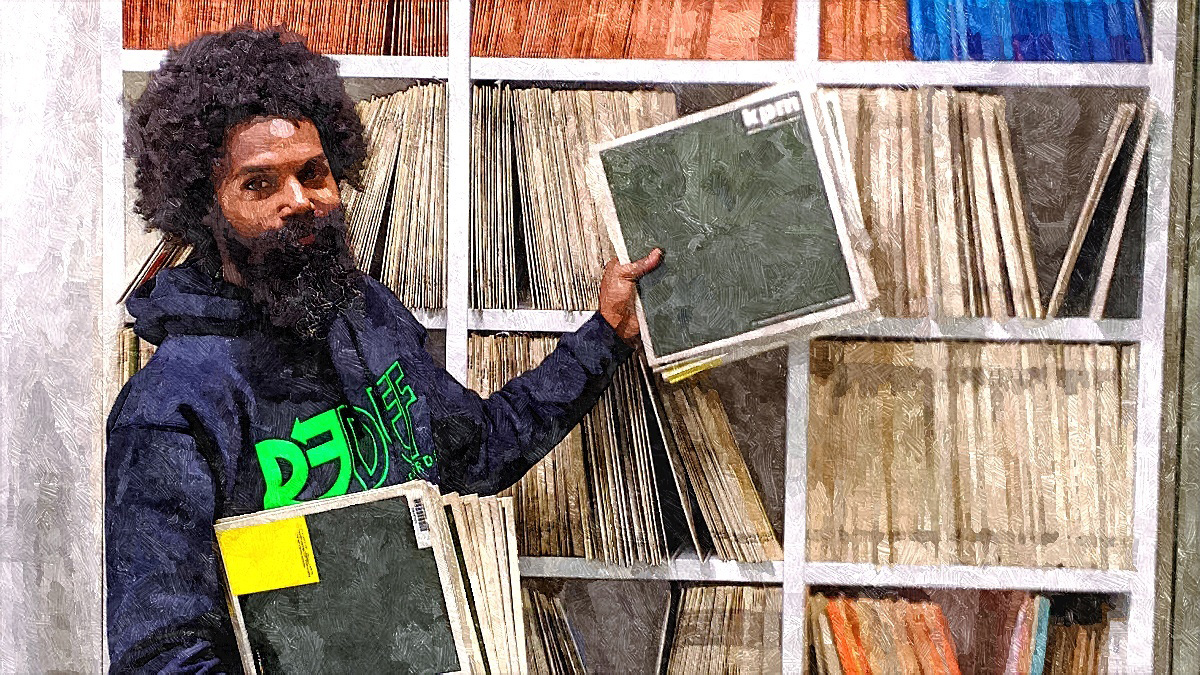 Damu The Fudgemunk "The Supply For Demand" 2010 LP Release
Supply For Demand has been re-released (originally released in 2010) by producer / DJ / MC, Damu The Fudgemunk. The title is a nod to his growing and loyal fanbase, whom this album caters to. Following the successful release of Damu's critically acclaimed instrumental LP, How It Should Sound (April 2010), Damu & Redefinition Records felt it was only right to quickly return with new music, designed to satisfy his current audience while converting new listeners with some unexpected content. Damu's full capability is on display here; from his intricate scratching sections, to his signature sonic arrangements.
While Damu is commonly known as a quiet & reserved character, the album's high light is surely "DC Joint," which finds Damu stepping out of his usual comfort zone to act as virtual tour guide; effortlessly rapping in detail about the realities, highlights & lowlights experienced within his hometown of Washington DC. The beat is not jazzy, the rhymes are not typical Damu fodder, but somehow it all just works out perfectly. Supply is also home to "Don't Do It," a song which features his fellow Y Society group member, Insight, on the mic. "Dont Do It" is the first Y Society song the group has released since their 2007 debut LP, Travel At Your Own Pace.
Damu The Fudgemunk "DC Joint" Off The Supply For Demand Album | Soundcloud
Damu The Fudgemunk "Wonka Beat 5" Off The Supply For Demand Album
Y Society "DON'T DO IT" Official Music Video Insight & Damu The Fudgemunk
"Supply For Demand" was released on VINYL, CD & MP3 in late 2010 on Redefinition Records.
TRACKLISTING:
01. Supply For Demand / Guru Dedication
02. DC Joint (Ward 4 Version)
03. Wonka Beat 4
04. Killin' Time Rhyme
05. Don't Do It – Featuring Insight (Y Society)
06. Wonka Beat 6
07. Bright Side – OG Mix
08. Wonka Beat 5
09.Bright Side – 25th Bday Remix
10. DC Joint (Only Built For Washingtonians)- Instrumental
11. Killin' Time Rhyme – Instrumental
12. Don't Do It – Instrumental
13. Bright Side Remix – Jazzley Ou'Francis Instrumental
14. Supply For Demand – Instrumental