Skyzoo "Theo vs J.J. (Dreams vs Reality)" Black Family Dynamics Mixtape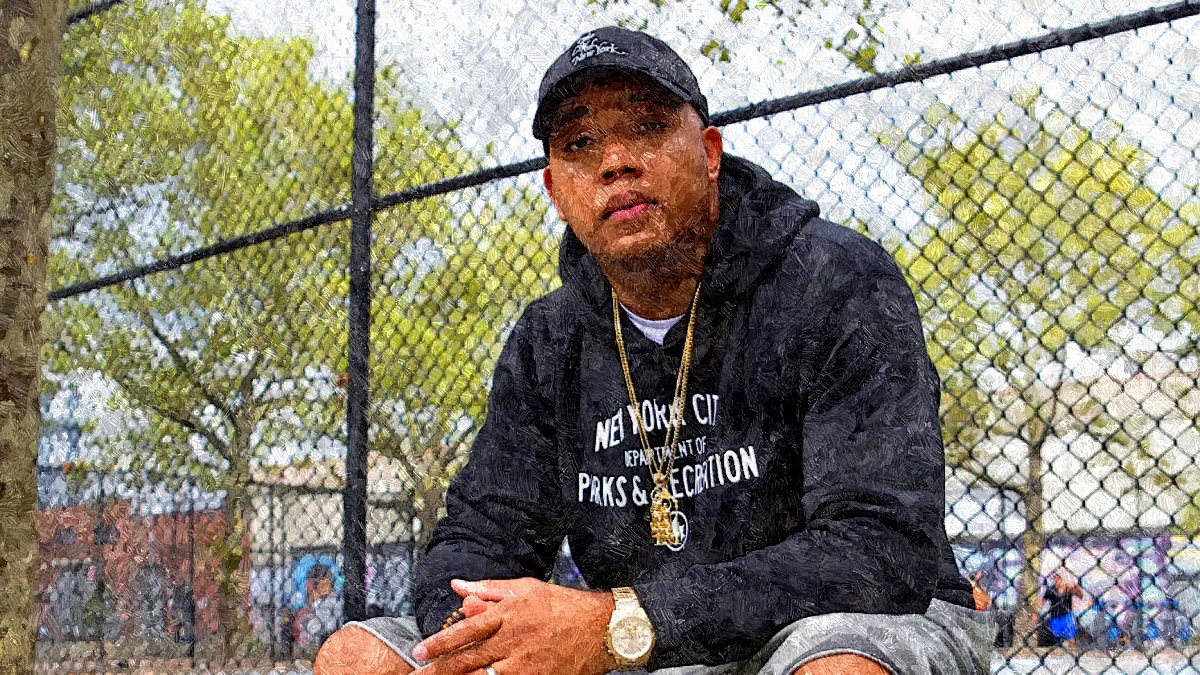 Skyzoo "Theo vs J.J. (Dreams vs Reality)" Black Family Dynamics Mixtape
Prepare to embark on a lyrical journey that delves deep into the dynamics of Black family life with Skyzoo's latest mixtape, "Theo vs J.J. (Dreams vs Reality)." Following the success of "The Great Debater," this mixtape serves as a bridge, leading listeners directly into Skyzoo's upcoming album, "A Dream Deferred," slated for release on October 2nd, courtesy of The Faculty / Duck Down Music. The title itself draws inspiration from two classic American sitcoms: "Good Times" and "The Cosby Show." The former aired from 1974 to 1979 and showcased the struggles and triumphs of an African-American family living in a high-rise project building in Chicago. Meanwhile, "The Cosby Show" captivated audiences from 1984 to 1992, offering a glimpse into the lives of an affluent African-American family residing in Brooklyn, New York. Despite their contrasting settings, both shows highlighted the resilience and strength of Black families, making them iconic representations of Black culture.
In Skyzoo's own words, "Theo vs J.J." is a split mixtape, with the first half centered around Theo Huxtable's perspective, while the second half reflects JJ Evans' viewpoint. The two characters symbolize the dreams and realities of life, presenting a contrast between the aspirations of youth and the challenges faced as adults. In the first half, Skyzoo rhymes from Theo's viewpoint, portraying a character who is well-off and burdened by the expectations that come with familial success. The second half shifts to JJ's perspective, with a slightly more aggressive sound and stories that reflect an "in need of something" attitude.
The mixtape's concept revolves around the vast contrasts between the life that Skyzoo and his community dreamed of as kids (represented by Theo) and the reality that they faced (embodied by JJ). It's an exploration of the aspirations and struggles of Black families, beautifully encapsulated in Skyzoo's powerful lyricism and storytelling.
Behind the mixtape's impressive production are acclaimed names like !llmind, Jahlil Beats, Tha S Ence, Thelonious Martin, Hasan Insane, Praise, 14KT, and Mel & D. Notably, the mixtape also includes features from Torae and Open, a promising new artist whom Skyzoo is excited to introduce on his new label, The Faculty Inc.
Adding to the mixtape's allure is the captivating cover art drawn by Lesean Thomas, known for co-creating "Black Dynamite: The Animated Series" and contributing his animation skills to "Ben 10" and "The Boondocks."
Skyzoo Drops "Theo vs J.J. (Dreams vs Reality)" Black Family Dynamics Mixtape | Soundcloud Audio
Published in August 2012: Skyzoo Drops "Theo vs J.J. (Dreams vs Reality)", Produced by !llmind, Jahlil Beats, Tha S Ence, Thelonious Martin, Hasan Insane, Praise, 14KT, and Mel & D.
As listeners dive into "Theo vs J.J. (Dreams vs Reality)," they will find themselves enthralled by Skyzoo's ability to intricately weave stories of dreams and challenges, capturing the essence of Black family experiences.
This mixtape stands as a celebration of resilience, a testament to the power of hip-hop storytelling, and a glimpse of what's to come in "A Dream Deferred." Prepare to be captivated by the melodic tales and thought-provoking verses in Skyzoo's latest offering. "Theo vs J.J. (Dreams vs Reality)" is more than just a mixtape; it's a celebration of Black culture and a reminder of the power of music to shed light on the beauty and complexities of life. A journey through black family dynamics.