Constant Deviants "Gangster Boogie" From The Diamond Album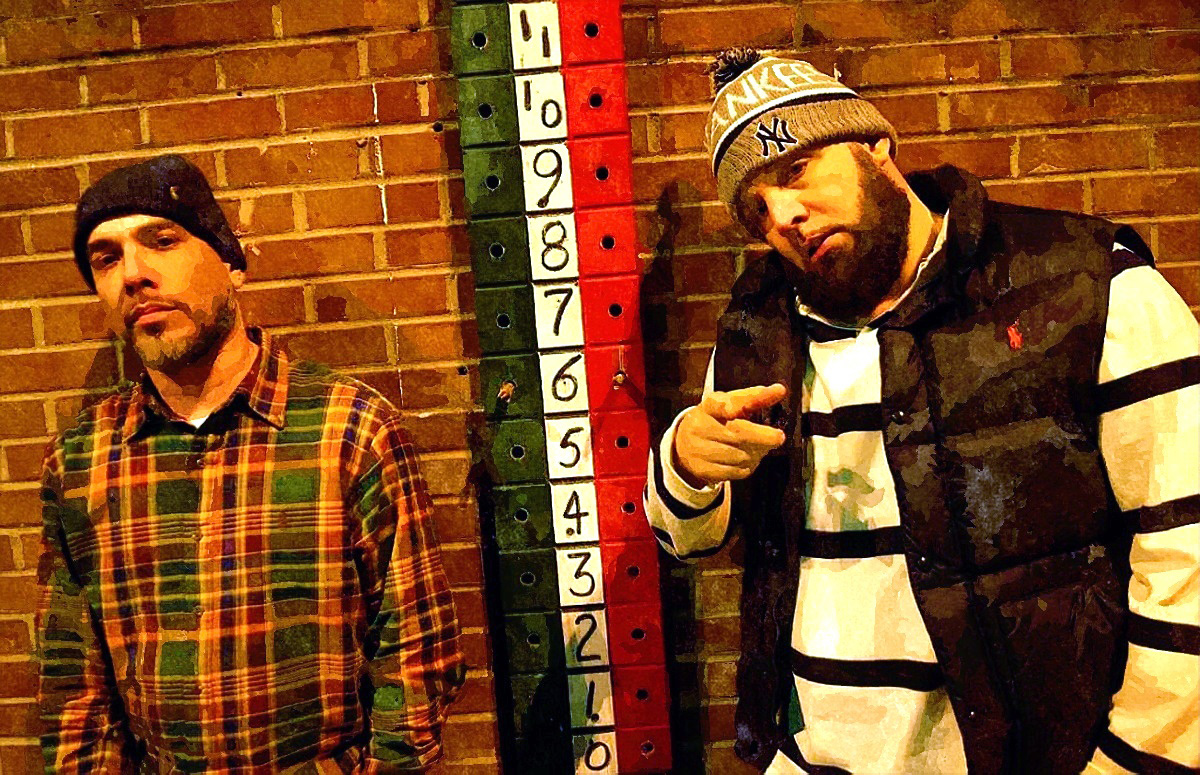 Constant Deviants "Gangster Boogie" From The Diamond Album
Brooklyn / Baltimore duo Constant Deviants release the first single from their long awaited album, "Diamond" which dropped November 20th, 2012. After releasing a number 12″ and 7″ singles over the years via their own imprint Six2Six records, members M.I. and DJ Cutt are finally dropping the album that showcase the raw chemistry between one emcee and producer.
The Single: Leading off is the single, "Gangster Boogie" a joint that samples nicely Freddie Hubbard's "Red Clay" (notably from ATCQ's "Suck N@gga") that serves as the ideal soundscape for M.I. to unload his lyrical scriptures. Vinyl heads look for out the "Gangster Boogie" 12″ with bonus joints and mixes from Debonair P and Custodian of Records coming soon.
Constant Deviants "Gangster Boogie" by Six2Six Records | Bandcamp Audio
Constant Deviants 2012 Album "Diamond" by Six2Six Records | Bandcamp
Written & Produced by CD / M.I. & DJ Cutt for Constant Deviants + SIX2SIX Records ©® 2012
About The Group: In 1998, when Constant Deviants were fresh on the scene, the duo released "Can't Stop," an ode to hip-hop that put the duo of M.I. and DJ Cutt on the map. The single served as the foundation for Constant Deviants' now loyal fan base, a swarm of supporters that eventually led Constant Deviants to form their own label, SIX2SIX Records.
The Album: Now, 14 years later and with their latest album DIAMOND scheduled for release this fall, Constant Deviants are revisiting the track with a sequel, of sorts, fittingly titled "Won't Stop". "The song is a letter to hip-hop," explains M.I., "and since it's Part 2 of the record we put out in '98, the point was to capture the feeling of NYC in 2012." Musically, they strike a perfect balance between the two eras, with DJ Cutt's crackling, soulful chops and driving drums, and M.I. at his most earnest – and strongest lyrically – recounting the story of how he fell in love with the music he wound up dedicating his life to.The video, directed by Jimmy Powell and IHenry, captures much of the same classic feel, with shots of M.I. and Cutt making their way across the Brooklyn Bridge and around New York City.