Pete Rock & Camp Lo Mixtape "80 Blocks From Tiffany's Pt. 2″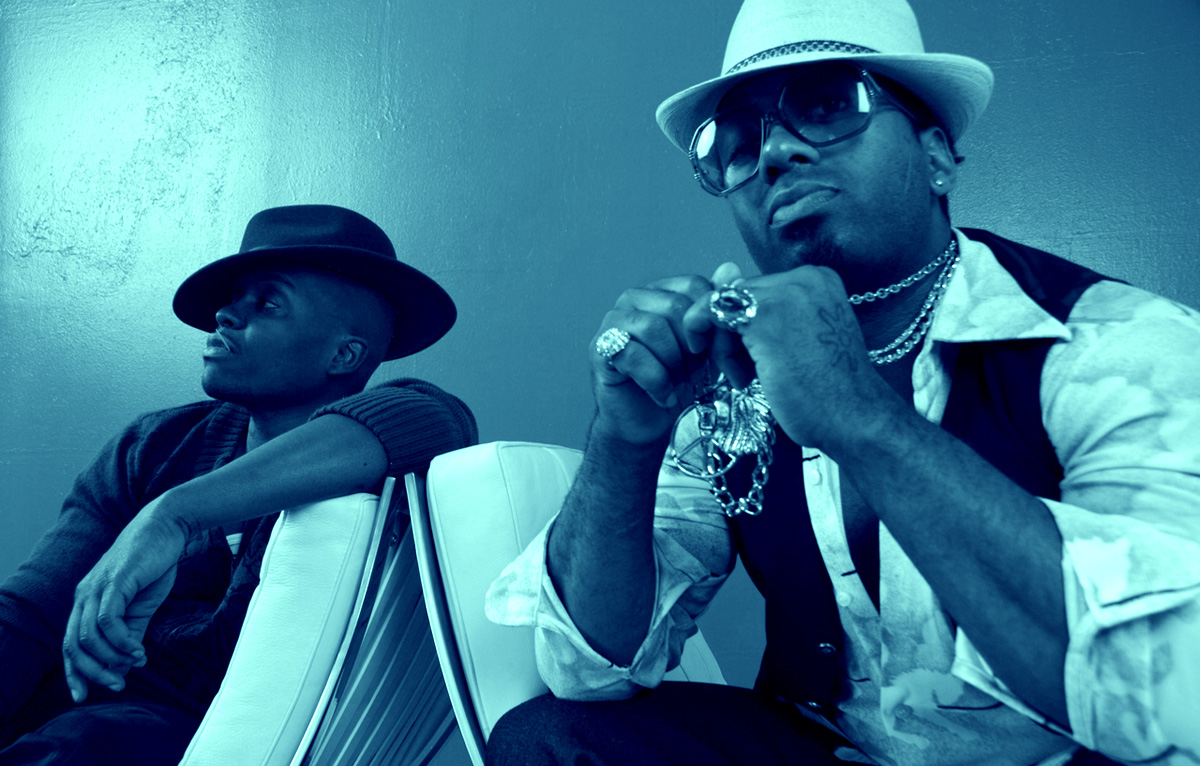 Pete Rock & Camp Lo Mixtape "80 Blocks From Tiffany's Pt. 2″
Intro: New mixtape from Pete Rock x Camp Lo "80 Blocks" From Tiffany's Pt 2″ featuring Mac Miller, Ab-Soul, Talib Kweli and more… Celebrating the 20th anniversary album release of Pete Rock and CL Smooth's "Mecca and The Soul Brother" Pete Rock Sessions album project coming soon!
About The Producer: Pete Rock was born in the birthplace of hip hop—the Boogie Down Bronx, and raised in Money Earnin' Mount Vernon. Music was a constant for the young man who would get his start supporting Marley Marl in the mix on WBLS at the age of 16. Inspired by the Godfather of Soul. Driven to put his own soul on record. Destined to nourish the souls of any and all within earshot. When a Pete Rock production comes on, it doesn't matter if you're Kanye West or an everyday fan in Amsterdam: you will be changed.
Camp Lo "80 Blocks", Pete Rock From Tiffany's Pt. 2" Full Mixtape | Soundcloud Audio Stream
Camp Lo "80 Blocks" from Tiffany's Mixtape featuring Mac Miller, Ab-Soul, Talib Kweli and more… Free download!
TRACKLIST:
01: Intro (00:00)
02: Ladies and Gentlemen (introducing 80 Blocks) f/ Talib Kweli (00:57)
03: Starlight Glitz (03:41)
04: Clean Getaway f/ Uncle Murda (06:22)
05: No Uniform f/ M.O.P. and Pete Rock (10:33)
06: Lets Toast (14:53)
07: Megan Good f/ Mac Miller (19:12)
08: 80 Blocks Party (24:50)
09: Don't Ya Just Love It f/ Ab-Soul (27:56)
10: Y'all Not Ready (30:58)
11: Rocking With The Best (33:33)
12: You Never Seen A City Like (The Bronx) (35:07)
13: Supa Fly Shit (37:01)
14: 80 Block's From Tiffany's (39:03)
15: Bionic (43:20)
16: Mafungo (44:48)
17: No Hook f/ Pete Rock (47:50)
18: Love Traps f/ Tyler Woods (50.35)
19: Glitter and Gold (54:58)
20: 99 Bottles (57:19)
21: Dream Journey f/ Geechi Suede (59:35)
22: 4 The OG's (01:02:58)
23: Pot of Butta (01:05:29)
24: Can I Get A (01:08:39)
25: Outro (01:10:17)
26: Love Traps (Bonus Instrumental Track) (01:10:49)
Artist Contact Info:
Pete Rock | Twitter | Facebook | Website
Keep it locked to Big Noise Radio for authentic hip-hop music and culture from Pete Rock!
Article: Big Noise
Editor: Noiseman
Image: Pete Rock