Producer & Emcee Kev Brown "Always" Remix by Sleeping Giant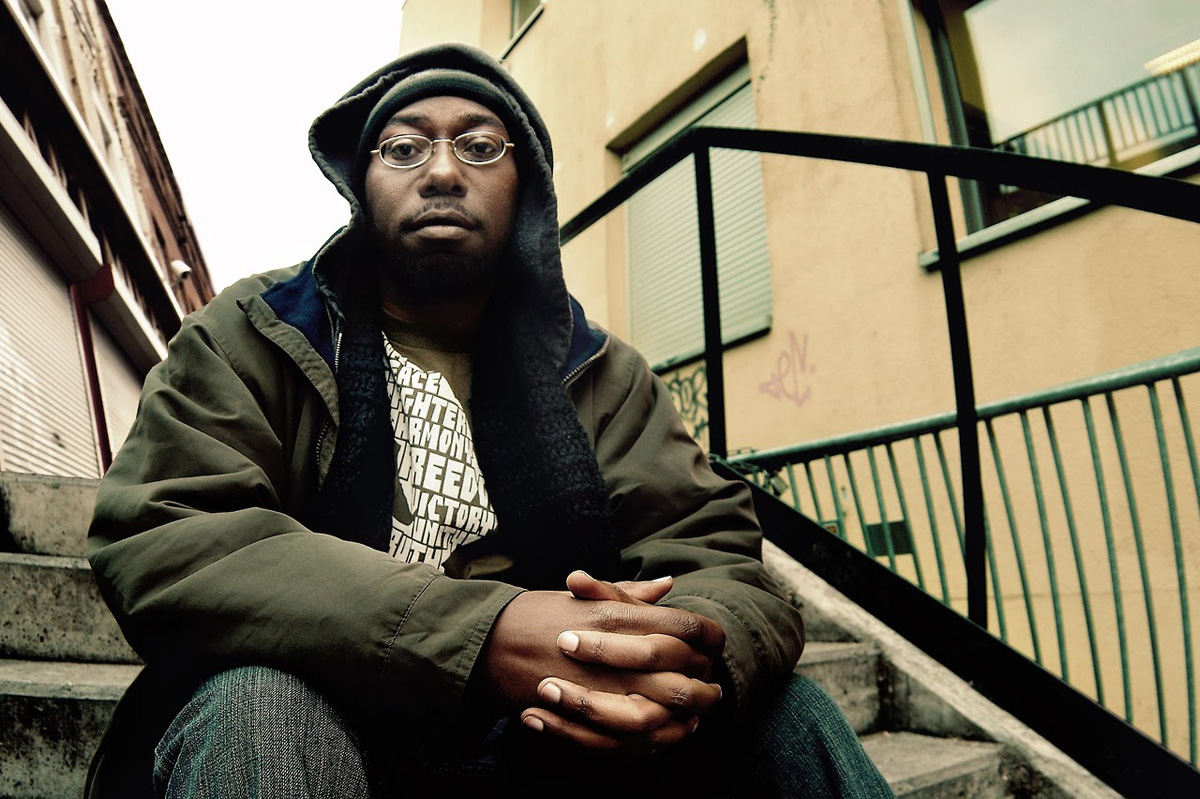 Producer & Emcee Kev Brown "Always" Remix by Sleeping Giant
I am obliged to begin this post by stating that I am a huge Kev Brown fan. From his endless supply of deep, neck snapping bass lines, to his spacey guitar riffs, and all the way to his laid back style of rapping, he is a tough act to follow in terms of production. With that said, I was skeptical when I came across Kev Brown "Always" Remix. it was remixed by Amsterdam-based producer Sleeping Giant, this rendition takes a neo-soul approach to the original; with smooth Rhodes, tight snares, and a hypnotically rhythmic drum pattern, I must say it won me over.
The lyrics themselves are a lamentation about the difficulties of getting close to women. In his usual cooled-out tone, Kev explains that he doesn't have time for the drama of a relationship and has trouble relating to women. Therefore the lyrics alone make it a cool song with a relatable message on both producer's mixes.
The Kev Brown "Always" Remix track with, "I've never been in a serious relationship, probably because I can't relate to chicks", emphasizing his difficulty to make a connection. He goes on to hint at his experience with heartbreak, saying, "I'm up in the lab, composin' / seems like every girl I've chosen heart's frozen/ or maybe I don't know how to pick, tho." Basically, he pours himself into his work because he's tired of his bad experiences with the women.
For those of us that have dealt with heartbreak and have found refuge in hip hop, this track certainly hits home. By exploring themes like relationships, escapism, and heart break, this song is sure to hit all the right places when you need to cool out and reflect on relationship issues. If you've been in one then you know, it's always got to be something….
While I would normally not recommend messing with Kev Brown's original production, Sleeping Giant does a fantastic job at capturing the essence of the lyrics with his melancholy Rhodes and relaxing drums. I must admit, the words hit different on the SG remix. The different beat takes the song from it's original lighthearted sound to a more introspective feel. Have a listen for yourself and see where your mind goes.
Kev Brown "Always" Remix by Sleeping Giant via Original Cultures | Soundcloud Audio
Published in August 2013: Kev Brown "Always" Remix Produced by Sleeping Giant, Released by Original Cultures, Audio Stream via Soundcloud.
About Kev Brown via Sonicbids: Much can be said of humble beginnings, something producer and artist Kev Brown witnessed firsthand as a budding young producer in Landover, Maryland just outside the Nations Capital. Honing his production and rhyming abilities using meager equipment and distributing self-made cassette tapes in and around the Washington Metropolitan area, Kev Browns hustling ways garnered the attention of MC and producer Grap Luva. A collaboration between the two, "What Ruling Means" featured on Marley Marls Re-entry LP, launched Kev Browns professional career to impressive levels. The pairing led to Kev Brown lending production to the legendary trio De La Soul. Kev Brown then landed a position as a part of DJ Jazzy Jeffs A Touch of Jazz production outfit. From there, Kev Brown went on to produce a track for Raheem Devaughns debut and continually worked with the Low Budget Crew, a collective consisting of Kenn Starr, Oddisee, Peter Rosenberg, Cy Young, DJ Roddy Rod among others.
During the craze of the remixing of Jay-Zs The Black Album, many failed to realize that Kev Browns attempt at remixing what was thought to be Jay-Z's final opus was the first of its kind. The project was the launching pad for Kev Browns solo venture. The 2005 debut LP, I Do What I Do, was a well-received record full of the trademark, head nodding sound Kev Brown was infamous for. 2008 saw the release of the collaborative LP between West Coast MC LMNO and Kev Brown, titled Selective Hearing. Kev Brown has recently released the follow up project "Random Joints" . In the interim, Kev Brown has stayed busy producing for artists such as Eric Roberson, Biz Markie, and Busta Rhymes to name a few.
Kev Browns production style is a distinctive, hypnotic blend of strong bass lines, sharp drum programming and subtle samples that enhance the track all while retaining a true school steadiness. As a rapper, Kev Browns syrupy, confident baritone melts into the track with measurable ease. This straight-ahead, undiluted style of Hip Hop has garnered Kev Brown flattering comparisons to the great golden era producers such as Pete Rock, DJ Premier, and Large Professor. Kev Brown represents quality, precision, and authenticity in a time where plastic imitations of greatness fester in today's music scene.