Jake One Behind-the-Scene "French Inhale" Beat Snoop Dogg & Wiz Khalifa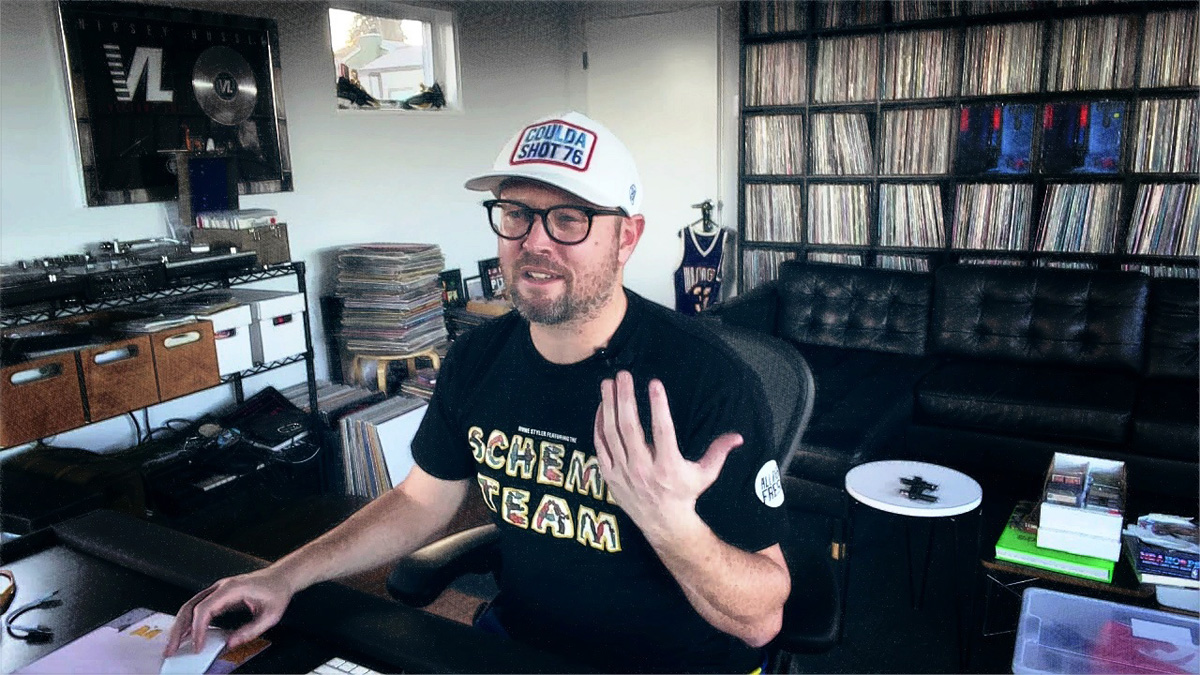 Jake One Behind-the-Scene "French Inhale" Beat Snoop Dogg & Wiz Khalifa
In the dynamic world of hip-hop production, few names resonate as powerfully as Jake One. And now, in an exclusive behind-the-scenes video, Jake One invites us into his creative realm, breaking down the iconic beat behind Snoop Dogg and Wiz Khalifa's hit track "French Inhale." This glimpse into his process not only offers valuable insights but also showcases his mastery of the craft. Jake One's contributions to hip-hop go beyond just this single project. He's etched his name into the annals of hip-hop history, earning a spotlight in the second edition of the revered book "Behind The Beat." The section titled "Back To The Lab" features a deep dive into Jake One's world, from his studio setup to his impressive record collection. The pages (168 through 173) provide a visual journey into the environment where the magic truly happens (see image below).
The journey of "French Inhale" is a fascinating one, as Jake One walks us through how the project evolved from a simple idea to the mesmerizing beat that graced the final track. The video showcases the vintage gear that has become synonymous with hip-hop's golden era, particularly the ASR 10, a classic tool known for shaping the genre's sound. This piece of equipment played a pivotal role in crafting the distinct rhythm of "French Inhale," and it's a testament to the enduring impact of tried-and-true techniques.
If you're a true hip-hop enthusiast, you won't want to miss Jake One's Snare Jordan Collection, available on his website. This collection is a treasure trove of sound packs and sonic offerings, guaranteed to captivate any listener. With a reputation as one of the best hip-hop producers over the past decade, Jake One's association with G-Unit's in-house production team and his production of indie classics have solidified his status as an industry "go-to" producer. Beyond his contributions to G-Unit, Jake One's portfolio boasts collaborations with heavyweights such as TI, Snoop Dogg, Brother Ali, E-40, 50 Cent, Lloyd Banks, Freeway, De La Soul, Evidence, Boot Camp Click, and Slug – just to scratch the surface. The essence of Jake One's signature sound lies in his impeccable drum selection, masterful sample chopping skills, and arrangement prowess that makes heads nod involuntarily.
Jake One Behind The Beat Snoop Dogg & Wiz Khalifa "French Inhale" | Official YouTube Beat Video
Published in July 2013: Jake One "Behind The Beat"  tour of Snoop Dogg & Wiz Khalifa's "French Inhale".
An exciting development is Jake One's Official Drum Kit, aptly named Snare Jordan. Drawing from over 100 drum samples from Jake One's personal collection, this kit features timeless classics like Wiz and Snoop's "French Inhale," J Cole's "Mo Money," and Brother Ali's "All U Need." These samples are curated straight from Jake's ASR-10, expertly EQ'd on an SSL Console. Whether you're just starting your beat-making journey or looking to elevate your production game, Snare Jordan is an invaluable tool.
Jake One's reputation as a hip-hop maestro is solidified through his meticulous attention to detail and his knack for creating beats that become timeless. His behind-the-beat video for "French Inhale" is a testament to his dedication, creativity, and unshakable influence on hip-hop's sonic landscape. Word, so don't miss out – dive into the world of Jake One and witness the magic that breathes life into hip-hop's most iconic tracks. Aspiring beat makers can take inspiration from his craftsmanship.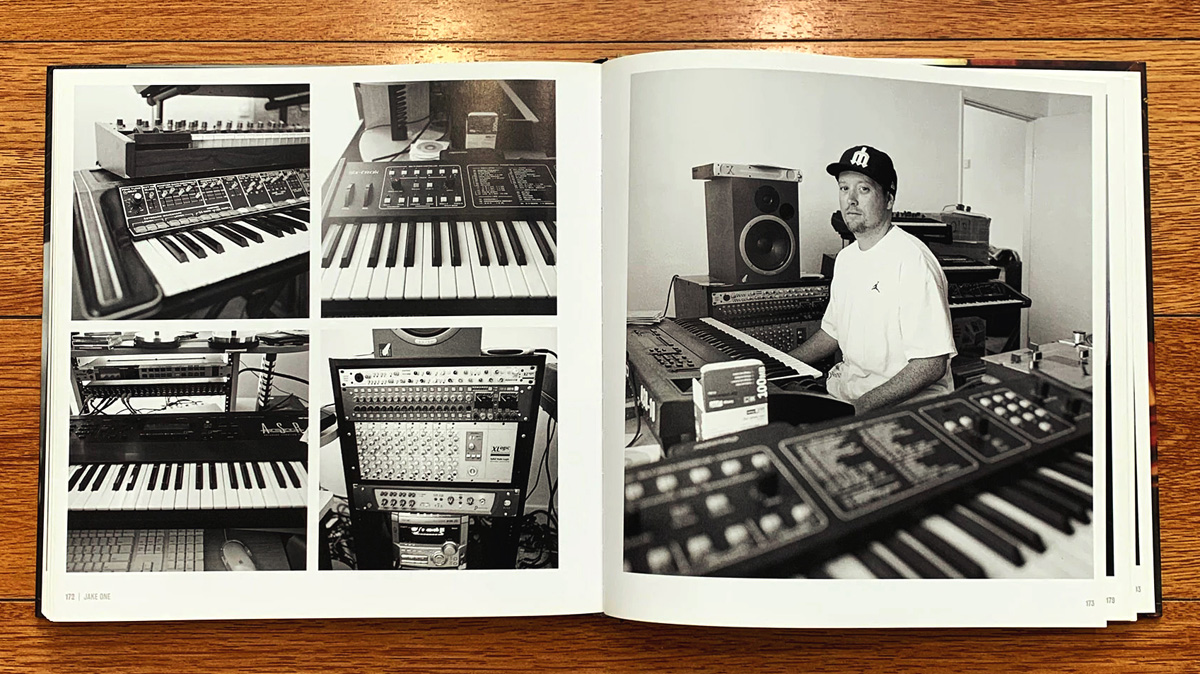 Boom Bap Beat Maker Tip: The type of drum sounds you select and the drum patterns you program are critical when making authentic boom bap beats. The samples you select also play an important part in the sound. Jazz, piano, dark and/or soulful samples tend to work well. To update or modernize the sound of your boom-bap, try adding neo-soul organic timing to the top end of your drums. If you are someone looking to perfect the boom-bap sound as a beat maker or music producer, Big Noise has the resources you need to deliver the goods. Video tutorials, hip hop drum samples, soulful sound packs and a niche collection of analog audio gear. All part of the select offerings designed to help you achieve success, at a level of quality that sets you apart from the competition.
Artist Contact Info:
Jake One aka Jake Uno | Twitter | Facebook | Bandcamp
Hip-hop music producers stand up… Keep it locked to Big Noise Radio for authentic hip-hop music and culture from Jake One!