La Maquina Conway The Machine Album by Griselda Records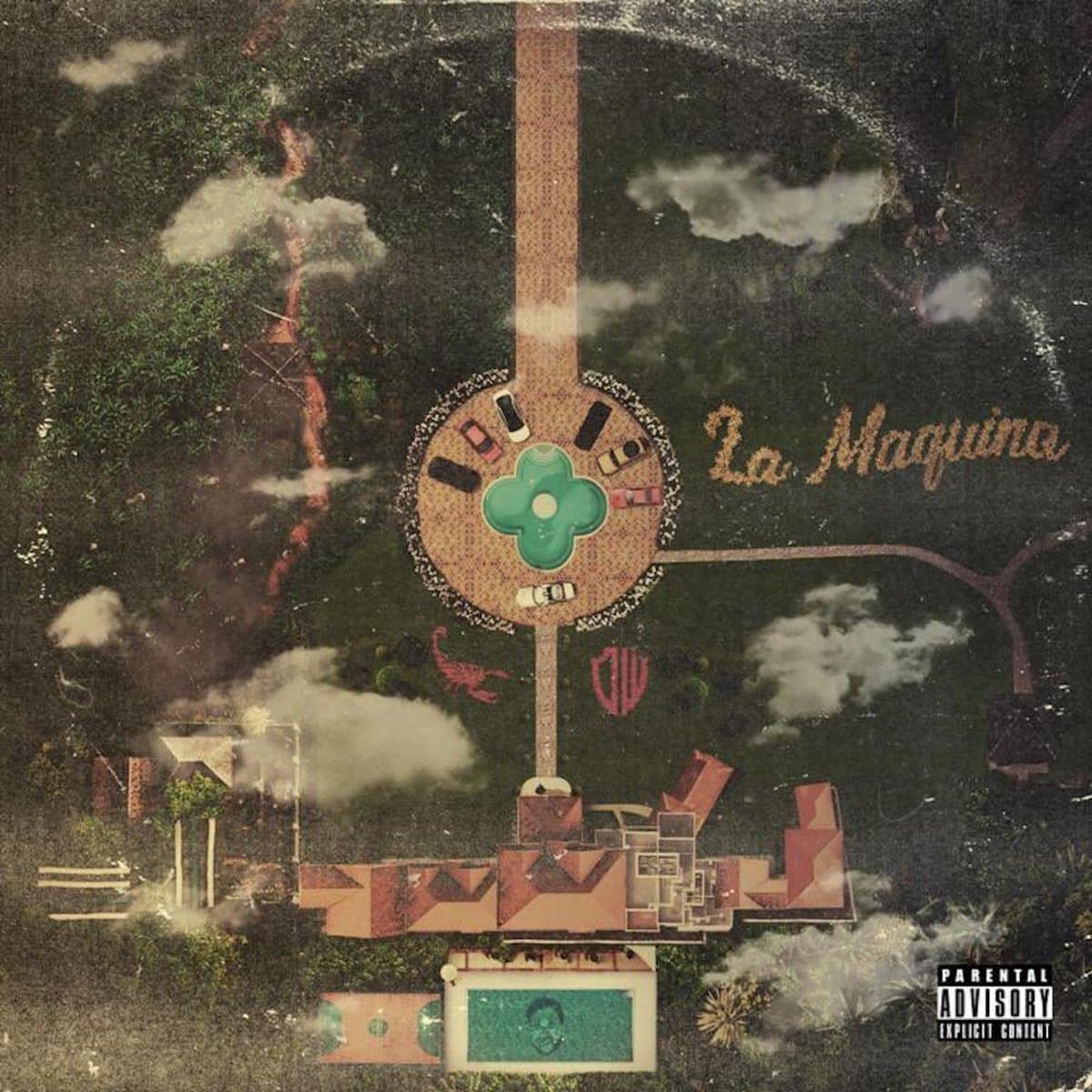 La Maquina Conway The Machine Album by Griselda Records
Conway the Machine's recent project, La Maquina, dropped April 2021 and was well received. The mixtape project from the veteran rapper, doesn't disappoint. Living up to his name, La Maquina is one of Conway's best projects thus far. The brother of Westside Gunn and cousin of Benny the Butcher, Conway the Machine is no stranger to making good music. His independent success provides the unorthodox blueprint.
Bruiser Baby, the project's opening track, is probably one of the toughest tracks on the album. With no features, just three minutes and twenty seconds of good production and bars. It's like a thing for rappers to open their album with a tough track talking shit. Think Meek Mill – Dreams and Nightmares. Though Conway the Machine's vibe is opposite of Meek's, the same can be said for both about coming out of the gate with a strong opening track. Street-life is the one thing both have in common. More notably Conway's run-in with death in 2012 when he was shot.
People often ask about the distinction between Hip-Hop and Rap. I think Conway provides a perfect example. Rap is a melodic way of writing music that is spoken over a beat. Hip Hop is more of a style and genre. While a rapper can rap on any style of beat including pop, R&B, and Hip Hop, not all rappers can make Hip-Hop. Other sub-genres exist such as rap's Southern-sister, Trap Music. Conway the Machine would be one rapper who I would consider a Hip Hop artist. His flows follow a traditional style and cadence while still giving us relevant content and bars. Even as far as production, Conway embodies that traditional sound of rawness and grit.
Conway The Machine "La Maquina" Prod by Don Cannon, The Alchemist and Murda Beatz
Published on April 16, 2020: Conway the Machine "La Maquina" Produced by Don Cannon, the Alchemist, Murda Beatz , Released by EMPIRE, DrumWork Music Group & Griselda.
East coast mature millennial is how I'd describe the production on this album. Sophisticated elements of traditional hip hop and some trippy effects as well. The eerie piano chops on KD for example. Clarity is another standout track on this project. The beat has that hard-hitting bass, great for busting moves in traffic or a night at a kickback. He addresses being the one who's there for everybody else but not having anyone in his corner, as well, wannabe rappers who jock his style.
Conway has some notable features packed on this album. 2 Chainz and Ludacris both make appearances along with other lesser known but talented no less Jae Skeese, 7xvethegenius, Ludacris, JID, El Camino & Shots, Westside Gunn, and Benny the Butcher. Each feature holds its own but 7xvethegenius holds it down for the women on Sister Abigail.
Conway is cementing his place among other New York greats, as well, as rappers from all over. Of course, Scatter Brain with Ludacris and JID is a standout track. Each artist delivers on the track. The production, the added youth choir vocals and bassline bring the song to life. The rare Ludacris sting + that being the album's single may be the reason people listen to the song, but the production is why they'll add it to their playlists and play it again. My only complaint is that I do wish they would have brought Luda in a little sooner, but I could be biased, as I am a Ludacris super-fan.
Conway the Machine has been on a run recently. La Maquina comes five months after King to a God, Conway's last project which was also pretty good. It's inspiring to see Conway on his grind after overcoming near death in 2012. On expideTIously, Atlanta rapper TI's YouTube show, Conway talks about the experience and the emotions he went through at the time. All of which he alludes to, saying "doctor saying your rap career is done now. 7 years later, not only is he walking unlike doctors thought, but he's making and releasing music like he always dreamed.
Artist Contact Info:
Conway the Machine | Twitter | Facebook | Website
Woo, woo, wooo… Keep it locked to Big Noise Radio for authentic hip-hop music and culture from Conway the Machine!