Mic El "The Beat EP Vol.1" Soulful Cinematic Journey via Hip-Hop Beats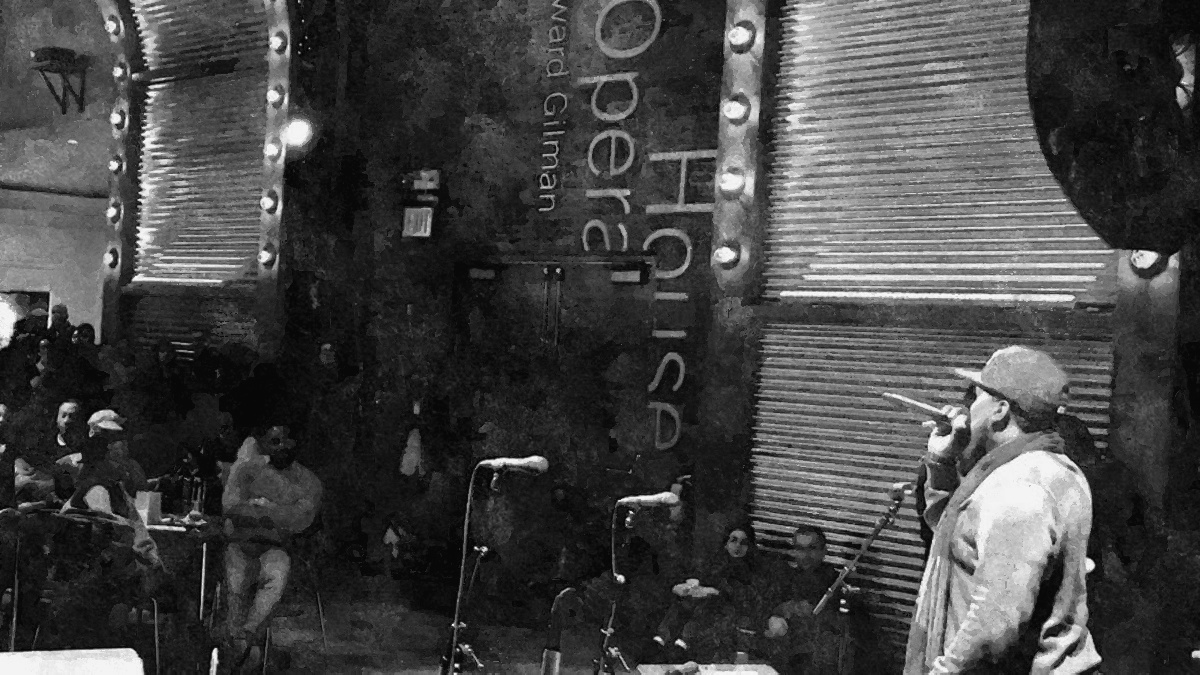 Mic El "The Beat EP Vol.1" Soulful Cinematic Journey via Hip-Hop Beats
In an era where technology seems to dominate the music scene, it's refreshing to come across a true artist who embodies the essence of what it means to be a producer. Meet Mic El, a Bronx native and a musical virtuoso who brings raw talent, originality, and unadulterated creativity to the world of hip-hop. With the release of his latest instrumental album, "The Beat EP Vol.1," Mic El is set to captivate listeners with his soulful grooves and undeniable musical prowess. Mic El's journey into the realm of hip-hop began early in life, with a childhood steeped in music theory and percussion. Hip-hop culture coursed through his veins, and it became his lifelong passion. Drawing inspiration from legendary artists such as Pete Rock, J Dilla, KRS-One, Just Blaze, Rakim, and Nas, Mic El's music reflects a deep appreciation for the roots of the genre while infusing it with his unique style.
Throughout his career, Mic El has collaborated with a diverse range of artists, from up-and-coming musicians to established names in the industry. He's no stranger to creating magic in the studio, having produced two standout tracks for Collette's Juneteenth album: "Touch," featuring Grammy-nominated singer/songwriter Eric Roberson, and "Can't You See." Additionally, he lent his production talents to Jarrard Anthony's "Ready to Live" album and worked with artists like Chris Classic and Erika David.
What sets Mic El apart is not just his local recognition in New York, but his global reach, with fans and admirers from Los Angeles to Spain. His beats have a magnetic quality that transcends borders and cultures, resonating with audiences far beyond his hometown. And it's no surprise, given the heart and soul he pours into each composition.
For Mic El, producing music is a deeply personal and artistic journey, akin to fatherhood. His passion for the art and the process of creation is evident in every note and rhythm he crafts. "Soulfully Cinematic" is how he describes his music, and that description couldn't be more fitting. Each track feels like a cinematic experience, taking listeners on a captivating sonic adventure.
The buzz surrounding Mic El's talent continues to grow, and his reputation as an entrepreneur, producer, and songwriter solidifies his place in the music industry. His soul-stirring melodies and infectious beats leave a lasting impression on anyone who listens, and with "The Beat EP Vol.1," he's ready to make an even more significant impact.
Beat Maker Mic El "The Beat EP Vol.1″ Instrumental Beat Album Release | Soundcloud Audio
Published in January 2013: Beat Maker Mic El "The Beat EP Vol.1″ Instrumental Beat Album Release.
If you haven't yet experienced the magic of Mic El's music, now is the time to tune in. His latest instrumental EP promises a listening experience that will stay with you for a lifetime. As his star continues to rise, missing out on the opportunity to witness his talent firsthand would be a regrettable mistake. The sample chops, the drums, the soulful timing… it's all there!
No doubt, prepare yourself for a soulful and cinematic journey through the world of hip-hop instrumentals. Mic El's "The Beat EP Vol.1" is a masterpiece in its own right, a testament to the power of real musicianship and the enduring allure of true hip-hop artistry. Book your ticket to this musical adventure now, and be part of the rising wave of excitement surrounding this phenomenal producer.