Big L Remix "Casualties Of A Dice Game" Prod by 9th Wonder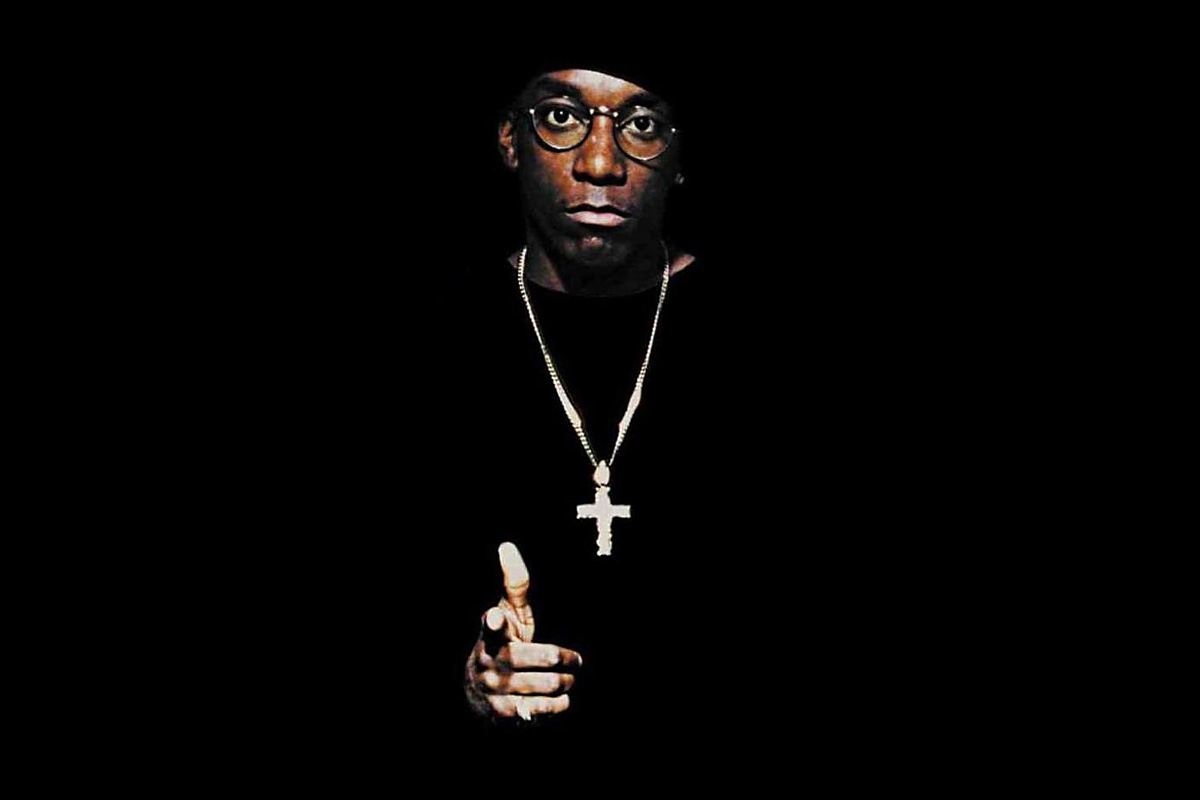 Big L Remix "Casualties Of A Dice Game" Prod by 9th Wonder
A project like the Big L remix delivers that smooth vibe, that essential music for the soul. Story telling while rhyming, keeping the flow in the pocket and delivering dope lines is no easy task, matter of fact, there are only a few cats who can really pull it off successfully. The legendary Slick Rick is one of those emcees, Kool G Rap also tells some nice stories over the beats. Big L is in the same category, bringing vivid visions through the lyrics. The Big L Remix "Casualties Of A Dice Game" was originally released in the year 2000, posthumously, a year after Big L's passing. The song was originally released on Big L's album "The Big Picture". We will miss this amazing emcee, RIP Big L.
Listening to the Big L Remix song, draws you in, the story-line weaved by Big L's experiences playing dice on the corer, and the following consequences he faces. Big L comes back "head cracks" after a few bad rolls, stacking forty to fifty G's he cashes out. Jumps into the whip and scoops up one of the homies, after conversation he drops him off and heads home. Unfortunately Big L faces the consequences of the dice game, picking up a tail in the rear view. Folks are always gonna try to get that bread back… as he goes on with his "tale from the hood", with every turn, Big L faces more and more danger, struggling for his life. Toward the end of the story in the Big L Remix, he repeats the line "The Casualties of the Dice Game"; Big L knew the consequences of the game, making the choice to face them head on. Cohesive storytelling is what Big L was known for. This Slice Of Spice release is no exception, it's basically a D.I.T.C. audio movie re-mixed over by 9th Wonder.
Beat wise, 9th Wonder brings that classic fire with an 80's inspired sample, that compliments Big L's flow perfectly. 9th Wonder, a veteran heavy-hitter, brings this classic joint into the new millennium with that organic neo-soul, J Dilla inspired timing on the top end. When the joint first drops, what catches your attention is the 1980's vibe on the piano and vocal samples. 9th Wonder did an excellent job of chopping and rearranging the samples of which the Big L Remix was one of them. The tone kinda adds a feeling of melancholy or sadness, that feels really appropriate for Big L's story, it kind of foreshadows Big L's vision in the song. 9th's attention to detail regarding the synchronization, the mashup between Big L's acapella and the track, are "spot on" meticulous! If you didn't know, you might think this was an original joint. Props to 9th Wonder for this fabulous remix project! 9th Wonder continues to uplift hip-hop music and culture with his work.
Big L Remix "Casualties Of A Dice Game" Prod by 9th Wonder | Soundcloud
Published in April 2014: DITC "Casualties Of A Dice Game" Produced by 9th Wonder, Released by Slice of Spice Records, Audio Stream via Soundcloud.
About DITC via Facebook: One of the most beloved hip-hop crews in rap music, D.I.T.C. (an acronym for "Diggin' in the Crates") consists of veteran MC's, DJs, and producers dedicated to the true essence of rap music: original lyrics and strong beat-savvy productions sampling dusty vinyl. With their dedication to hip-hop purity, members Showbiz & A.G. (Andre the Giant), Diamond D, Lord Finesse, Fat Joe, O.C., Buckwild, and the late Big L have at least one classic album under their belts. Although they never reached the success of their multi-platinum peers, individually they became successful by maintaining their integrity and earning major respect within the rap community.
Lord Finesse is a legendary MC-turned-producer who has produced tracks for Notorious B.I.G. ("Suicidal Thoughts" off of 1994's Ready to Die) and Dr. Dre ("The Message" off of 1999's 2001). As a young MC, he would travel to any borough in New York to battle their best rapper and win. He shopped his demo to various record labels and eventually dropped the first of several records, his 1990 classic Funky Technician. The record had a few tracks produced by his good friend Diamond (formerly Diamond D), a former member of the rap group Ultimate Force. One of the oldest members in the D.I.T.C. crew, Diamond got his first whiff of hip-hop DJing for Jazzy Jay of the Zulu Nation in 1979. In the mid-'80s, he was turntable scratching at late-night park parties, often competing with area top DJs (Showbiz was once his nemesis.) In 1992, this DJ, then a producer, showcased New York City's underground talent and his rap skills on his debut Stunts, Blunts and Hip Hop.
Bronx native Fat Joe became the first Latino rapper in New York to secure a significant solo deal with a major label with his 1993 debut, "Represent". In 1998, his Don Cartagena release went gold (500,000 copies sold). Showbiz & A.G. were the first to adopt the do-it-yourself attitude by releasing their 1992 debut EP, Can I Get a Soul Clap, practically out of the trunk of their cars. Showbiz, a name he stolen from an old Richard Pryor record, pioneered taking an instrumental and looping voices over it. His partner A.G. was known as the Bronx's "punchline" rapper. Through the mid-'90s, he was a prolific producer, producing tracks for primarily underground rap acts. In 1999, A.G. restarted his rap career with his solo CD Dirty Version.
Meanwhile, another Bronx native named Buckwild, who once started out as Lord Finesse's apprentice in his production company, started producing tracks around 1994. He later delivered melodic beats for rap heavyweights like Fat Joe, Notorious B.I.G., Big L, Royal Flush, Mic Geronimo, and Big Pun. He also produced Black Rob's 2000 hit "Whoa!" reaching #43 on the Billboard Hot 100 and also gave him more exposure. But it was his first at-bat, producing tracks for O.C.'s Word Life in 1994, that established him as a vital producer in the underground rap scene. O.C., one of hip-hop's most energetic lyricists, was an up-and-coming MC before Word Life. After the album's release, he made numerous guest appearances on other D.I.T.C. members' records while maintaining a low profile.
The final member of D.I.T.C. was Big L, a rapper who is now widely regarded as one of the greatest Emcees of all time, particularly because of his uncanny ability to produce rap punchlines. Calling himself the flamboyant MC, he dropped his debut record, Lifestylez ov da Poor & Dangerous on Columbia in 1995. He was gearing up for a comeback, with a second CD due for release on Rawkus, when he was slain on February 15, 1999. The crew came together later that year for a memorial concert at Trammps in New York (via a series of CD releases) and recorded a self-titled group record in 2000.
OC and AG released a collaborative album in 2009 entitled OASIS – Together Brothers and Diamond D will be releasing a new LP entitled "The Huge Hefner Chronicles" late 2008