DJ DN3 "Drum Collection Vol.01" Hip-Hop Drum Magic by Big Noise MPC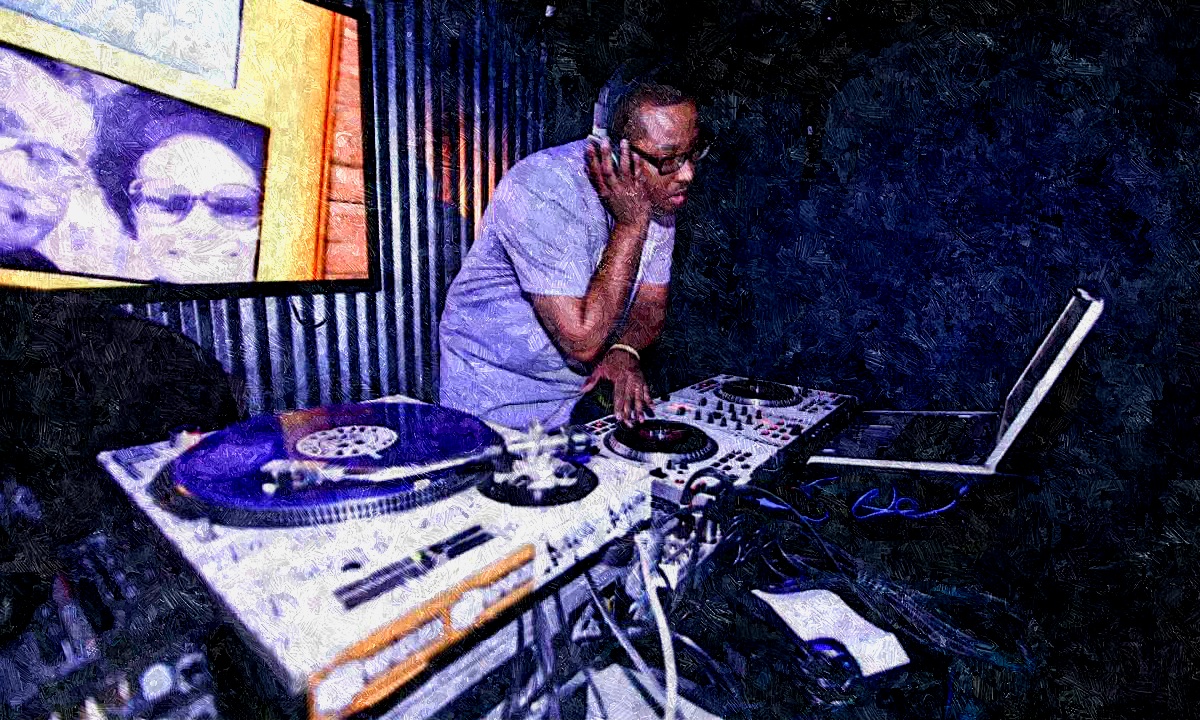 DJ DN3 "Drum Collection Vol.01" Hip-Hop Drum Magic by Big Noise MPC
When it comes to hip-hop production, the rhythm is the heartbeat that drives the entire creation. The thumping kicks, snappy snares, and crisp hi-hats are the essential ingredients that give life to every beat. In an exciting announcement, Big Noise MPC is proudly releasing DJ DN3's highly anticipated drum sample kit, "Drum Collection Vol.01," a treasure trove of sounds that have been meticulously curated and crafted to perfection. DJ DN3, a master of his craft, has poured his heart and soul into curating this remarkable drum kit, which encapsulates his distinctive sonic vision. Comprising a selection of his personal favorite sounds, the kit is the result of years of dedication and a passion for producing exceptional hip-hop beats. These samples have a story to tell – some were meticulously lifted from vinyl, while others are raw chops that have been carefully EQ'ed to DN3's discerning taste.
The versatility of this drum sample kit shines through in its usage across various platforms, from Fruity Loops to the Akai MPC 1000 and the Native Instruments Maschine. These samples have contributed to some of the most impactful tracks in DJ DN3's repertoire, serving as the backbone of his sonic creations. Inside "Drum Collection Vol.01," producers and beat-makers will discover a treasure trove of sounds that are nothing short of enchanting. Thumping kicks provide the foundation for the groove, tight snares cut through with precision, claps add an infectious energy, and crispy hi-hats inject life into every beat. The kit also includes a range of percussion elements, crashes, and sound effects that add depth and texture to any production.
The impact of DJ DN3's drum samples is evident in the music they've powered. The beats have provided the backbone for some truly remarkable tracks, including RoQ'y TyRaiD's "Year Round School," Emcee Nemesis & Jet Noise's "All I Need" (DN3 Rmx), RoQ'y TyRaiD's "Windows of Bass," and Mega Ran's "Up Up Down Down." These tracks stand as a testament to the quality and versatility of the sounds found in this exceptional drum kit. DJ DN3 is an independent beat maker with incredibly seasoned talent.
Behind the magic of these samples stands DJ DN3, a seasoned artist with a rich musical journey. His beginnings trace back to his involvement with Philly's renowned "3rd Floor Productions" in the late '90s, a period that helped shape his unique sound. A soulful hip-hop experience defines his style, influenced by legends like J. Dilla, Marley Marl, Pete Rock, Madlib, and more.
DJ DN3 "Drum Collection Vol.01" Kit Features: The kit is a reflection of DJ DN3's dedication to his craft… 16-bit 44.1KHz WAV samples, the kit offers a whopping 222 sounds from DN3's own drum arsenal. Among these are 79 kicks, 90 snares, 30 hi-hats, and 23 percussion samples, each a testament to the artistry and creativity that DJ DN3 brings to the table.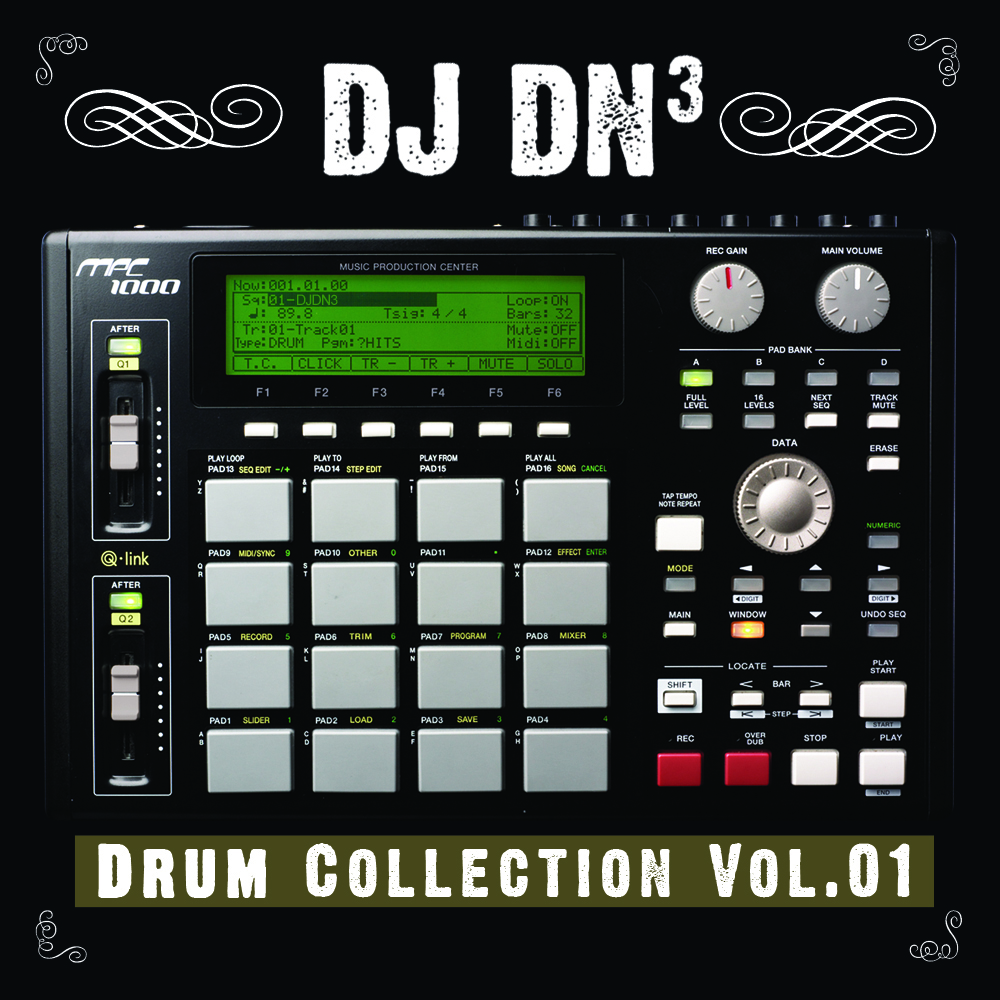 Cover art for DJ DN3 "Drum Collection Vol.01" crafted by Fernando aka "force129" in January of 2013.
Beats Made With DJ DN3 "Drum Collection Vol.01" | Official Drum Samples by Big Noise MPC
Published in April 2012: RoQ'y TyRaiD "Year Round School", Produced by DJ DN³, Filmed by Brood Baby.
Published in May 2011: Emcee Nemesis Feat Jet Noise Cardi "All I Need", Remix by DJ DN3, Produced by Boonie Mayfield and co-production by Noiseman.
Published in January 2012: RoQ'y TyRaiD, RoQy TyRaiD, Dn3, Dn³ "Windows of Bass", Produced by DN³.
Published in May 2012: DJ DN³ "Mega Ran In Language Arts", Produced by DJ DN³.
In the world of hip-hop production, "Drum Collection Vol.01" is a game-changer. It's more than just a collection of sounds; it's a doorway to unparalleled creative possibilities. Whether you're an aspiring producer or a seasoned beat-maker, this kit is an essential addition to your toolkit. Get ready to infuse your beats with the magic that only DJ DN3's drum samples can provide. This is hip-hop production taken to the next level, and Big Noise MPC is proud to bring it to the world.
Music Producer Tip: The type of drum sounds you select and the drum patterns you program are critical when making authentic hip hop soul beats. The samples you select also play an important part in the sound. Soul, melodic, 1970's and/or soulful samples tend to work well. To update or modernize the sound of your hip-hop-soul, try adding neo-soul organic timing to the top end of your drums. If you are someone looking to perfect the hip hop soul sound as a beat maker or music producer, Big Noise has the resources you need to deliver the goods. Video tutorials, hip hop drum samples, soulful sound packs and a niche collection of analog audio gear. All part of the select offerings designed to help you achieve success, at a level of quality that sets you apart from the competition.