DJ DN3 "Drum Collection Vol.01" Drum Samples by Big Noise MPC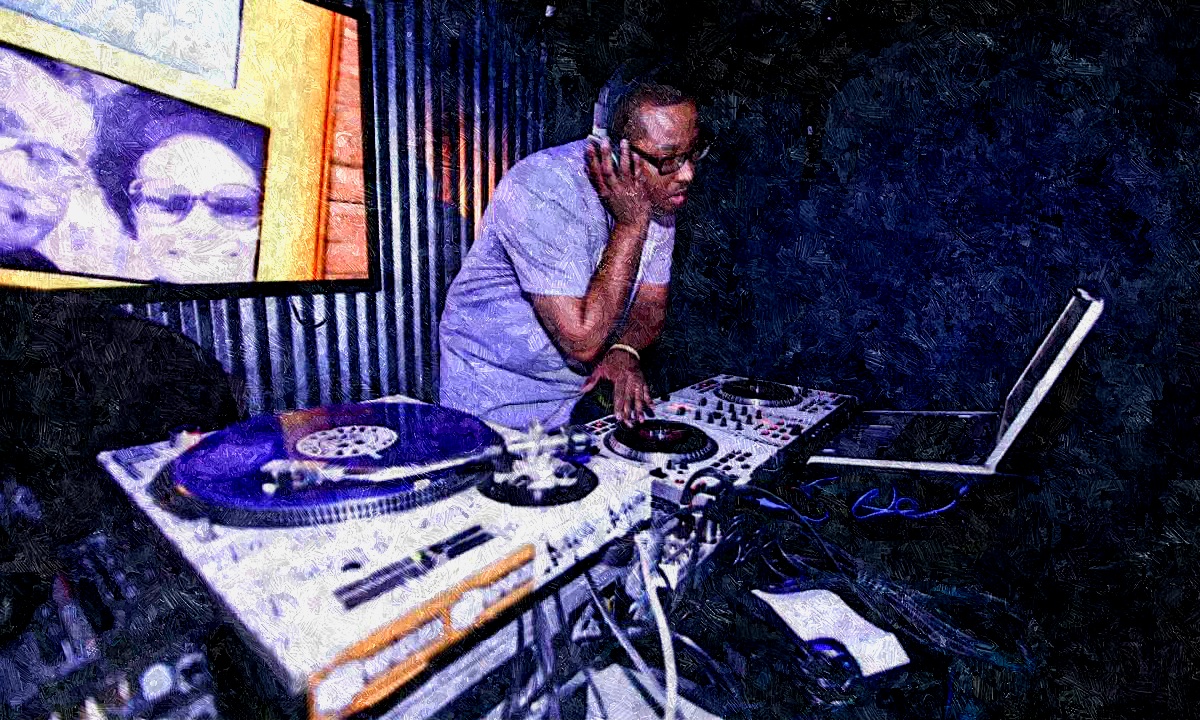 DJ DN3 "Drum Collection Vol.01" Drum Samples by Big Noise MPC
Hip-hop Drum Samples: Big Noise MPC is proud to announce the exclusive worldwide release of DJ DN3's drum sample kit titled "Drum Collection Vol.01". This drum kit comprising some of DJ DN3's favorite sounds was accumulated over the course of a few years. Some sounds were lifted and crafted from some vinyl. Some are raw chops, some are EQ'ed to DN3's taste. These hip-hop drum samples were used in Fruity Loops, the Akai MPC 1000, and the Native Instruments Maschine respectively.
This amazing kit features an array of thumpy kicks, tight snares, claps, crispy hi-hats, percussion, crashes and a few sound effects that can be heard in a number of hard hitting DN³ Bangers; There are a few posted below including: RoQ'y TyRaiD "Year Round School", Emcee Nemesis & Jet Noise "All I Need" (DN3 Rmx), RoQ'y TyRaiD "Windows of Bass" and Mega Ran "Up Up Down Down".
About The Artist | DJ DN3: In the late 90's, DN³ developed his craft working with Philly's now defunct "3rd Floor Productions" – a production company started by himself, Johnny Bang Bang (Equalizer Beats), and the late Dane "Black Asian" King. From there he worked with various up and coming artists from Philadelphia. Projects include Musiq Soulchild's demo, which made way for his debut album "Aijuswannasing". DN³'s sound could be defined as a soulful hip-hop experience. Influences in musical style have a great variety ranging from the late J. Dilla, Marley Marl, Pete Rock, Sergio Mendes, Madlib, Wes Montgomery, and many others.
DJ DN3 "Drum Collection Vol.01" Kit Features: 16bit 44.1KHz WAV Samples. 222 sounds from the DJ DN³ drum arsenal. 79 Kicks, 90 Snares, 30 Hi-Hats, & 23 Percussion Samples. We are excited to carry this exclusive drum kit!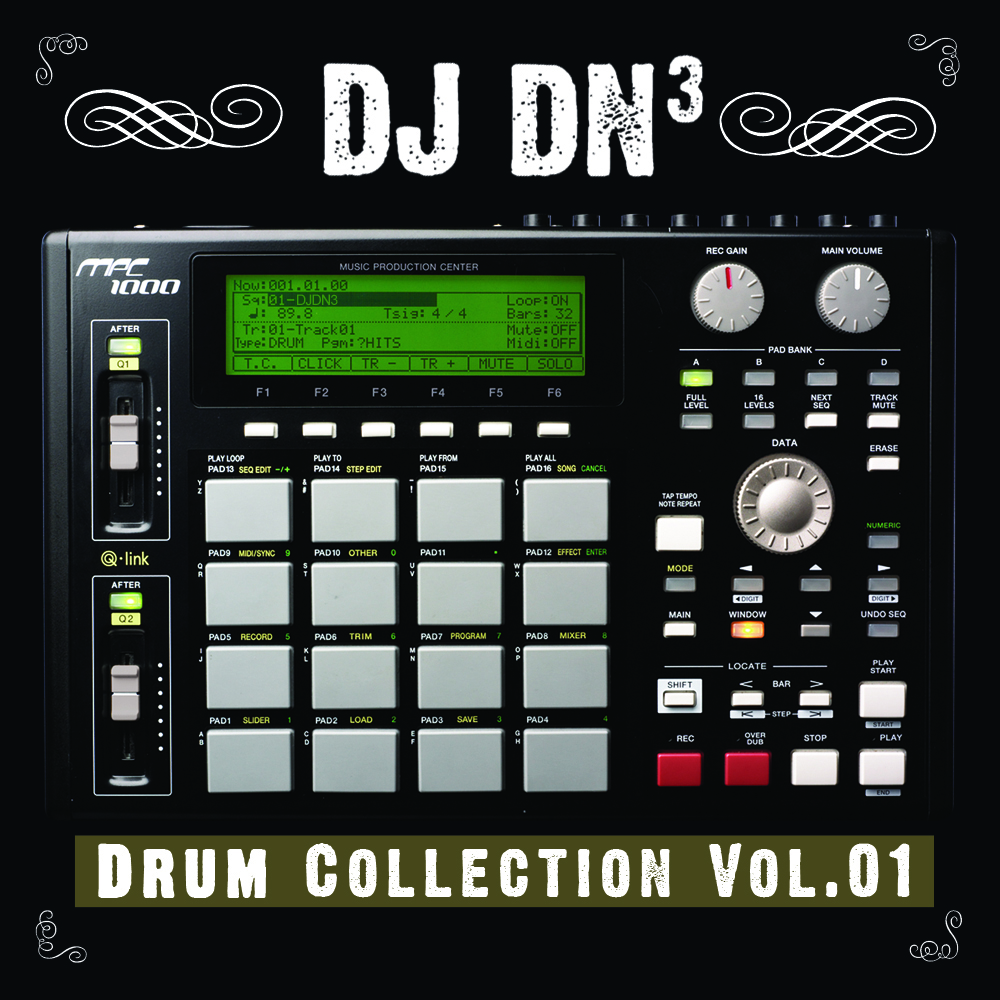 Cover art for DJ DN3 "Drum Collection Vol.01" crafted by Fernando aka "force129" in January of 2013.
Beats Made With DJ DN3 "Drum Collection Vol.01" | Drum Samples by Big Noise
Music Producer Tip: The type of drum sounds you select and the drum patterns you program are critical when making authentic hip hop soul beats. The samples you select also play an important part in the sound. Soul, melodic, 1970's and/or soulful samples tend to work well. To update or modernize the sound of your hip-hop-soul, try adding neo-soul organic timing to the top end of your drums. If you are someone looking to perfect the hip hop soul sound as a beat maker or music producer, Big Noise has the resources you need to deliver the goods. Video tutorials, hip hop drum samples, soulful sound packs and a niche collection of analog audio gear. All part of the select offerings designed to help you achieve success, at a level of quality that sets you apart from the competition.