The Bodega Brovas Exclusive Big Noise Radio Interview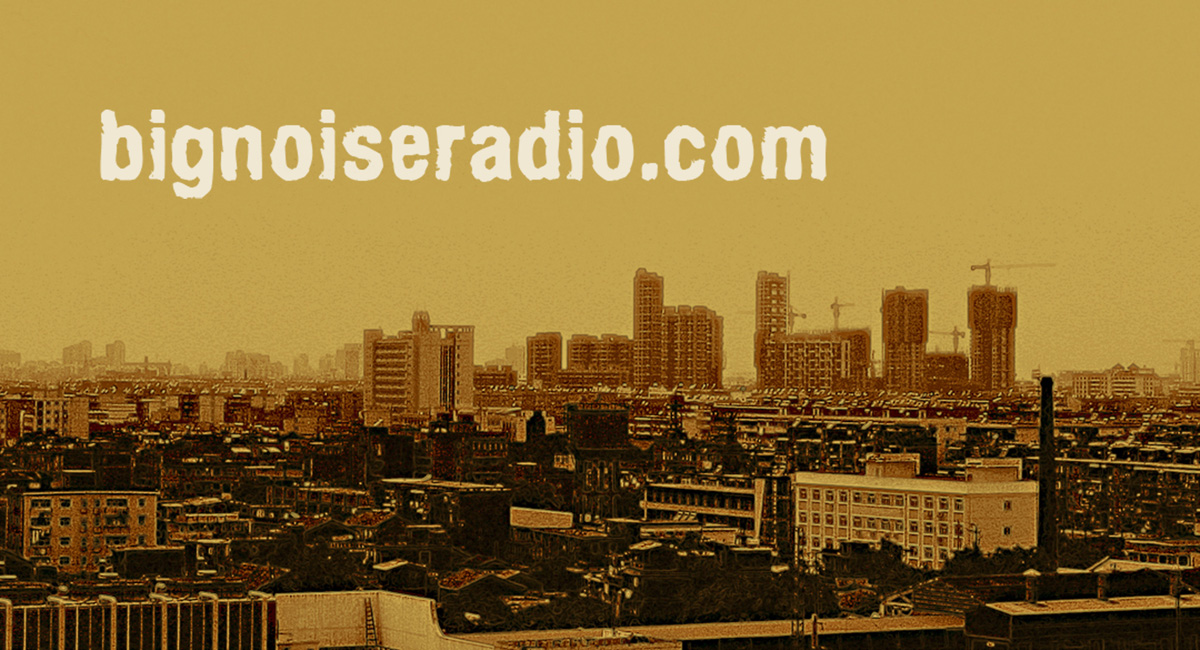 The Bodega Brovas Exclusive Big Noise Radio Interview
Musically, The Bodega Brovas are similar to a Bodega in your neighborhood. Travii the 7th (the white guy) , who hails from Chicago, is the serious anti establishment MC in the crew. His unique delivery and world view keeps "The Brovas" grounded. Keynote (the Latin guy) , hails out of Dallas and is currently a host on the #1 night show in Dallas on 97.9 The Beat. Don't let the radio thing fool you. Key's rhymes are just as bizarre as his on-air persona. Last but not least there's Headkrack (the black guy), who hails from the Bronx, NY. He is currently a co-host on the nationally syndicated Rickey Smiley Morning Show. Collectively these three manage to cover the full spectrum of what's missing in hip hop. Most importantly, FUN!
Q. Big Noise: Can you share with us, for the people, who are The Bodega Brovas ?
A. Bodega Brovas: (Keynote) The Bodega Brovas are three emcees with different styles that fit together like a puzzle. A sick twisted puzzle of music and bizarre adventures. A white, a Mexican, and a black. Only thing we're missing is an Asian and a leather clad midget.Get some!!
Q. Big Noise: What's the history with the name The Bodega Brovas?
A. Bodega Brovas: (keynote) Well, bodega's are stores that have everything. You can buy weed, candy, soda, food, CD's, clothes, and pretty much everything. That describes us. We offer a little bit of everything in our music. The brothers part, comes from the fact that we're like brothers. We fail together and we win together.
Q. Big Noise:What inspired you to get involved with hip-hop music? When was that?
A. Bodega Brovas: (Keynote) I have older sisters and cousins that used to play a lot of hiphop around the house. I was like "they are not singing or talking but I love it!!" I become obsessed with music. When I was around 6 I started to B boy after I saw Micheal Jackson do the moon walk on TV. I never looked back. That turned into emceeing at about 13 years of age. Been at it ever since
Q. Big Noise: What's the formula for your creativity when you're writing songs?
A. Bodega Brovas: (headKrack) A good portion or our records come from us hanging out in different scenarios and drawing from the experience of it all. The more negative / positive the experience, the better the record usually. We are all driven off of different energy Trav usually writes best when all is well in his life, Key usually rocks best with a deadline, and I usually at my best after I see chicks I used to date happily married on Facebook.
Q. Big Noise: What inspired the group to become Emcees? Do you guys prefer writing or free-styling?
A. Bodega Brovas: For me, (headKrack) watching legends like Run Dmc, LL Cool J, Tribe and De La do their thing really made me want to be a MC, And not just any MC, I want to be the best of my era. Those cats really carved out niches for themselves. They were all lyrical, creative and had an amazing live show. They set the bar in which I always try to reach for or at least try and match.
As far as writtens vs freestyles go, I love a good off the top of the head freestyle. I hate writtens passed off as freestyles. In the booth, I freestyle song ideas but use my pen game to refine it. Sometimes I will freestyle or hum out a melody for a hook or a cadence and then fill it in with words. Kinda like tracing.
Q. Big Noise: How did the Bodega Brovas hook up? When was that?
A. Bodega Brovas: (Travii The 7Th) Well we were all solo artists,and in previous groups in Dallas Texas going back to the 90's,and we all knew of each other and did gigs together,so we were all homies for a long time.Then i started being a hypeman for headkrack, and he had got some shows over in the UK,so we decided hell if were gonna be going overseas we might as well form a group and make sure we all get equal shine.So krack and Key came up with the name,and sold me on it..And from that moment on we just started banging out quality music!i think we recorded something like 30 tracks in 4 or 5 months..it was nuts..And that was in like 2009..so here we are now!
Q. Big Noise: What's the story with HipNott? And how did you guys link up with them?
A. Bodega Brovas: (Travii The 7Th) Man we were in Atlanta rocking for the A3C festival and we met Kevin Nottingham (Via are homies The Movement Fam),he dug are live show and was interested in hearing some more music from us..so when I got back to Dallas i put together a little press kit for him.And the rest is history.
Q. Big Noise: What do you think about the technology game in regard to the independent music hustle?
A. Bodega Brovas: (headkrack) Technology has definitely given legs to independent artist in regards to promotion and getting the music out but it has also created some new snob shit with certain websites. Some bloggers run they sites with tougher standards than some radio stations. And granted artist can now put their videos directly on YouTube and other sites to gain exposure but it pails in comparison to seeing your video on Rap City or Yo MTV Raps. Ultimately I feel that the new technology has been a gift and a curse to the music game. But if a artist can create a undeniable web presence like a Lil B or Odd Future, they can have longevity and make mad loot without a major label.
Q. Big Noise: Where do you think the future of hip-hop music is headed?
A. Bodega Brovas: (headKrack) Sonically I think there will be more cross genre collaborations due to the fact that all genres have taken a slight dip in sales. Hip hop and pop artist are trying to expand their brands outside of their normal zone and that makes sense. I told a buddy of mines 5 years ago that record deals will become obsolete and more artist will do endorsement projects. Like for example, General Mills will pay an artist x amount of money for rights to a project and it will be free with purchase of their item. Music has been made less valuable due to it's easy access. Artist dump tons of money into projects and then give them away for free. This in return spoils the consumer and puts them into a mind state that they don't have to pay for anything. This is definitely a part of hip hops sales decline plus with the lack of quality music being displayed by TV and radio. I can go on forever about this.
Q. Big Noise: Is there anything that you'd like to tell us about any upcoming projects?
A. Bodega Brovas: (Travii The 7Th) YES! we have a mixtape droppping in june Via HIPNOTT…And are Full length album is slated to drop in October on HipNOTT. Not to mention a E.P. that is already finished and in the art direction stage with a good friend of ares out of Austin Texas named DJ PROTEGE! This dude is a beast I cant wait for people to hear this album!Not to mention we all have solo projects in the works also…I think headkracks is coming first because that dude is a MACHINE! And let me tell you all something I have heard a lot of his album,and man it is crazy!
Q. Big Noise: How can folks get a-hold of you for music or booking?
A. Bodega Brovas: (Travii The 7Th) As of right now,as far as bookings go,you can reach myself at travii777@gmail.com – and the music thing well scroll up! Hahahahaah…since this is the last question let me say this..we really appreciate the love from all are fans,and the way we give back is by providing tons of quality free music and a dope ass high energy live show!We will be continuing to give away a free download with exclusive art on the 1st and 15th of every month!! and Big UPs to Big Noise for allowing us to touch down on your website! Peace and blessings!
Artist Contact Info:
Bodega Brovas | Twitter | Facebook | Website
Keep it locked to Big Noise Radio for authentic hip-hop music from The Bodega Brovas!
Interview: Soulfixn'
Editor: Noiseman
Image: Bodega Brovas