Producer King I Divine From The ATL Exclusive Big Noise Interview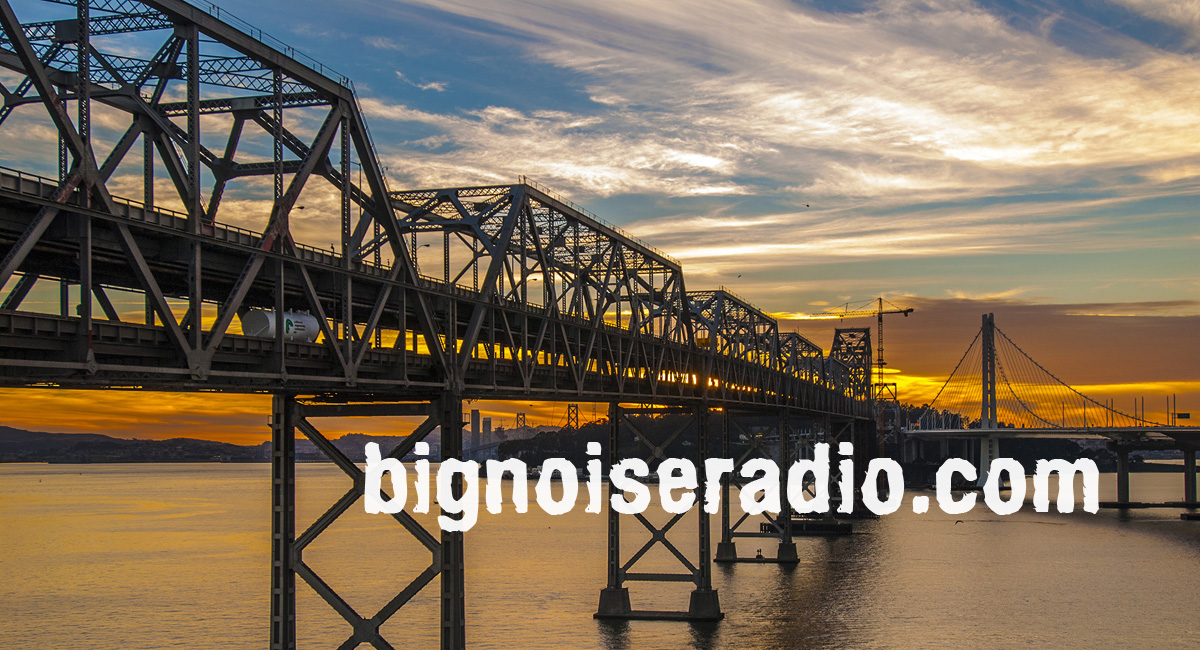 Producer King I Divine From The ATL Exclusive Big Noise Interview
Well if you caught our first article on "King I Divine" then you know we're speaking with a dope new hip-hop producer out of the ATL. Representing NY, the hip-hop community and the black community… we recently caught up with the man behind the MPC to ask him a few questions about his get down.
Q. Big Noise: How are you feeling sir… whats the history on the name King I Divine?
A. King I Divine: Peace peace, I'm feeling good, thank you for the interview.. Well I got the name King I Divine from being a big Wu-Tang fan.. I heard Ghostface say it in "Who's the Champion" and I always said that I would use that name if I got into the music game. I felt the meaning of the name was unique and best represented me and what I am about.
Q. Big Noise: What first caught your attention in regards to hip-hop music?
A. King I Divine: Well I'd have to say the way the old school samples were chopped and arranged to make something new that my generation could vibe to. That's the part about Hip Hop that really caught my attention. That you could take a record from the 50's, 60's, 70's and flip it into something dope that I could relate to as a kid when I was growing up.
Q. Big Noise: What influences did Queens New York have on you as a young man?
A. King I Divine: Growing up in Queens was dope. Just growing up in New York was great. I grew up in what they call the "Golden Era" of Hip Hop and New York was the place to be at that time. So the vibe in NY when I was a teenager was so crazy and it made me want to do Hip Hop. A lot of the top artists at that time were from NY and Hip Hop was really diverse and had a lot of different styles to it. It really influenced me in how I make my music today.
Q. Big Noise: When did you transition to the ATL? How has that effected you music?
A. King I Divine: I moved to ATL after I graduated high school in 2000 to go to college. Living in ATL hasn't really effected my sound as much. Even though I've been doing music all my life, certain events and life situations lead me down the path to pursue doing music more and taking it seriously and making a career out of it. I love New York, but I'm thankful for ATL as well.
Q. Big Noise: Who are some of the producers that have inspired you along the way?
A. King I Divine: RZA is my number 1 favorite producer of all time. I always admired the way he was the mastermind behind the Wu-Tang Clan and all the things he's done after helping Wu Tang become a pillar in Hip Hop. He's gone on to do clothes, acting and scoring films and recently the headphones. That's the kind of producer I aspire to be. I want to help usher in the new breed of Hip Hop with these dope up and coming artists and eventually get into film scoring. I would say DJ Premier is also a producer who has inspired me a lot. A lot of my supporters tell me I have a very "Premo esque" sound, which is dope because I feel like Premo is a legend in Hip Hop so I want to study and learn from the best and create my own legacy/sound.
Q. Big Noise: "synonymous with the MPC…" What has the Akai MPC brought to your music game?
A. King I Divine: When I started making beats, I started on software using Reason. I would always find myself feeling unauthentic or like I wasn't a "real producer" because I wasn't using hardware. So I really started using the MPC because my fav producers used one and I wanted to feel "real" (lol!) That was my thought process early on when I was learning how to produce but now that I've grown and been making music for a while it doesn't matter what you use as long as its hot and it works for you. Hardware or software doesn't matter, just rock it. I am glad I started using the MPC though because I was able to grow a nice sized following on Youtube. They would come through and watch my videos, showing a lot of love and support. It encourages me to keep on going so I'm very thankful for my supporters and the MPC!
Q. Big Noise: Organic production, soulful layering, bounce on the drums – where do you find inspiration?
A. King I Divine: I get my inspiration from the music itself. Growing up my pops would always be blasting the soul records in the basement and I would be jamming to the melodies. I'm also Guyanese and Panamanian, we listen to a lot of soca, reggae and salsa music. So I try to incorporate all of those elements I grew up with into my music.
Q. Big Noise: Do you prefer to sample from vinyl, MP3's, WAV's… does it make any difference?
A. King I Divine: Being a purist I prefer vinyl, BUT vinyl can get expensive so I don't mind sampling anything.. cassette, vcr tape, mp3's anything, as long as I can get the sample I want.. I'll sample it.
Q. Big Noise: The production is royalty, definitely see the evolution… how did you come up with the Crown Jewels concept?
A. King I Divine: I got into making beat tapes by listening to J Dilla, I love the way Dilla's tapes were and I wanted to do something similar to that. So I was like, 'Well my name is King I Divine, so how can I make something that represents me?' then I was like 'I'ma call these tapes the "Crown Jewelz". I made my first one and I got a lot of love and great feedback from it, so I decided to keep going. I've made 3 so far, I'm not sure if I'll make a 4th one though. I might start a new series..(lol)
Q. Big Noise: What about the Flipped *Jodeci Edition*, what got you cooking up those ingredients?
A. King I Divine: Jodeci is one of my all type favorite groups. I was sitting in the truck one day blasting Jodeci and I was like 'yo I'm going to sample this joint..' and I made one beat and then I just kept going. I sampled a lot of my favorite Jodeci Joints and just made a tape out of it.
Q. Big Noise: East 54th brings that nice lounge vibe – "she fell in love with NY…" sexy spoken word blessing your tracks, can you elaborate?
A. King I Divine: "East 54th", I wanted to showcase more of my original beats with little to no samples, I felt like people got to hear the "Crown Jewelz" series and that was more of real underground head nodding beats. I wanted to come a little different on "East 54th" and have more of a groove. I wanted to show a lil diversity and give my supporters another side of me. I felt that you had to be in a certain type of mood to listen to "Crown Jewelz" but "East 54th" could fit a lot of different moods and be played at different times and occasions. As I was starting to work on the project, I got up with a poet from London named LD Henriquez. We vibed in NY and we came up with the concept for her to write a poem about her first time being in New York and I would craft the beats around her poem making it like a journey through the city. I felt like her voice and style would compliment the project nicely and it came out dope.. I'm really proud of that album.
Q. Big Noise: Any upcoming releases you want us to know about? Are most of your releases digital?
A. King I Divine: I just released an album with Brooklyn emcee ScienZe called "Divine ScienZe" on March 13th and its been getting great reviews! I think its one of my best projects to date. I'm also working on an album with my brotha blctxt (blacktext) which is coming out later this year. LD Henriquez and I will be working on another album as well. Yea most of my releases are digital except for "Crown Jewelz 3" which is digital but I have hard copies of those as well
Q. Big Noise: Are you working with any artists, it seems your focus has been instrumental projects so far?
A. King I Divine: ScienZe, Blctxt, LD Henriquez, D. Julien.. Those are some of the artists I have upcoming music with. I will probably be dropping another instrumental album soon, I just have to see how I can work that into this years schedule.
Q. Big Noise: Can you tell us about the project going down with 2 Dopeboyz?
A. King I Divine: The "Divine ScienZe" Album with ScienZe and me is presented by 2dopeboyz. It features artists Blu, Sene, D. Julien, Maffew Ragazino, JohnNY U, QuESt and vocals from Jazz Horn, NiaChene, Britan Parker, poetry from LD Henriquez and scratches by DJ AmDex. Its a really dope project that came toggheter organically. Its FREE! So make sure you take a listen but most of all share it with everyone you know!
Q. Big Noise: Are there any artists you'd like to collaborate with in the future?
A. King I Divine: I'd like to collaborate with the new school of dope artists and make a movement to get Hip Hop back to a balanced state. Right now, its just saturated and very one sided. I want to be a force in helping to even it back out!
Q. Big Noise: What contributions do you feel hip-hop has made to us as a black community?
A. King I Divine: I feel like Hip Hop has always been a voice for our community exposing the injustices and the struggles we go thru daily. I've also learned a lot of life lessons through Hip Hop music. Hip Hop is a voice; it can be used to teach, correct, inspire, make us feel good, dance, cry, love and I think we should push Hip Hop to do more of those things.
Q. Big Noise: Thank you so much for the interview, any final thoughts or shouts?
A. King I Divine: Thank you for having me, I appreciate your time. I just wanna shout out all my supporters, friends, family and loved ones.. Thank you for EVERYTHING!
Artist Contact Info:
King I Divine | Facebook | Twitter | Band Camp
Keep it locked to Big Noise Radio for authentic hip-hop music from King I Divine!
Article: Big Noise
Editor: Noiseman
Image: King I Divine