Southern California Emcee Destruct Exclusive Big Noise Interview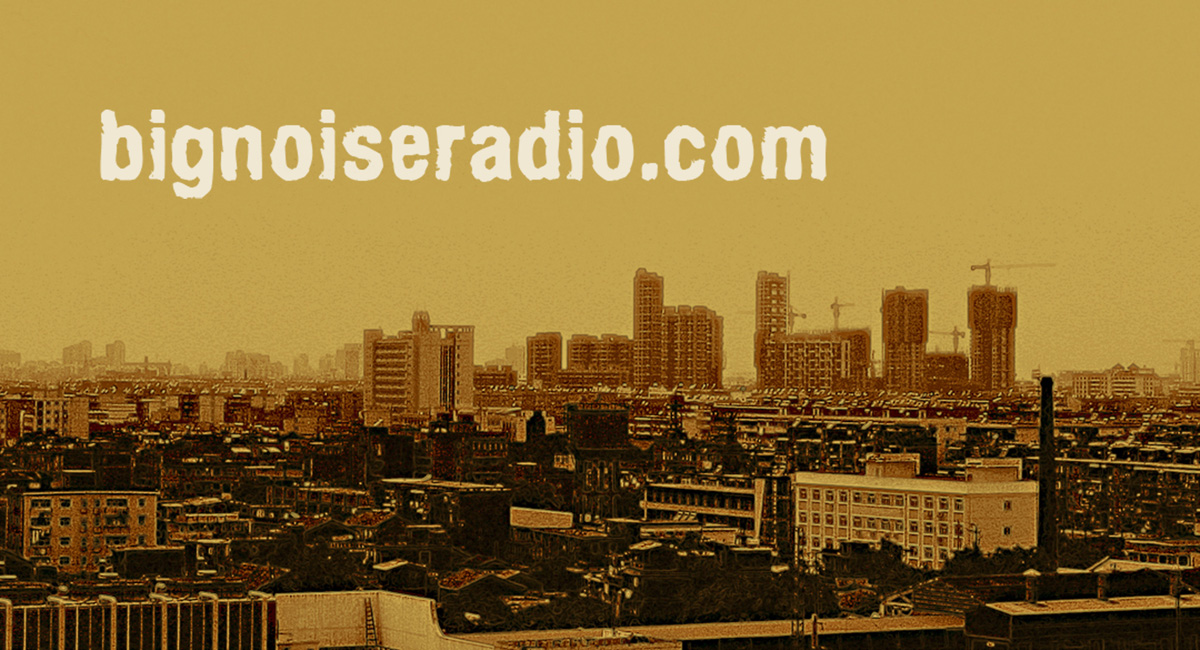 Southern California Emcee Destruct Exclusive Big Noise Interview
If you know about Kev Brown and Low Budget Crew then you know about good hip-hop music. Organic timing, golden era vibes, complicated arrangements and smooth jazz guitars are just some of the ingredients used in the production. Based in the Washington DC and Maryland area they network with cats worldwide. One of these cats is Destruct from the Golden State – he's recently done some collaboration with Kev Brown and Low Budget Crew. If you check the resume you'll see that his underground hip-hop network runs deep; holding it down for the hip-hop community we caught up with Destruct for an interview.
Q. Big Noise: What's good with your movement; tell us a little about Destruct? What's your Area?
A. Destruct: My movement…..Real music….nuff said…preservin' this culture…..I'm born and raised from la……….been rhymin' since i was 6…been on the scene since late 07…..22 now…..9 albums under my belt….11 videos…..and I'm just gettin' started…..my area is only place……. THE WORLD!!….lol..real talk tho..I've worked with cats from France to new york…to Sweden to Spain..to LA to Budapest…. its a global connect thang….my moms from Brazil..my dads from Chile…we all over the place!
Q. Big Noise:How did you come by the name Destruct?
A. Destruct: I was 12…I wanted to start takin' my craft more serious as an emcee…I needed a real name….destruct really came out of no where…i thought it was name that when u heard it..u wouldn't know what to expect…and i def embody that reaction from people just gettin' hip to me and my sound…which u can never really pin point..versatility is key. Lookin' back now Destruct def match's the vibe of my music…shit goes hard!
Q. Big Noise: What got you involved with the hip-hop game? When was that?
A. Destruct: I consider I did when I did my first show Aug 13 of 07 @ The Gabah in LA…..I was anxious to rock and get my self out there….so as soon as I got outta high school…I officially started pursuing in to game with my first show….made connects and the rest is history from there.
Q. Big Noise: Please break down the inspiration for your music and your writing?
A. Destruct: To be honest just everyday life in general….I use to premeditate allot…now I write the majority of my work in the lab…and lay it down then and there..I don't like to sit on verses..I learned the more u procrastinate, the more you'll never get shit done..so I don't second guess it when I'm in the booth..every track has its purpose u know ……but over all I'm inspired by life it self..whether its what I'm bumpin'…past experiences…..or just goin' in on a beat…murder 101…lol…..at the end of the day its all based on the beat….I try to blend with the vibe of the beat to paint the picture…..just havin' that vibe that makes sense musically.
Q. Big Noise: The production is very organic; who are some of the producers you are working with?
A. Destruct: Thanx fam..since workin' with madd prod/engineers I have a whole new way of hearin music in general..I def know whats gonna bang and what makes the cut…..at the moment I'm workin' with my boy Kev the Khemist on group project called "Plenty Hendrix" which consist of my self , Kev and vocalist Ophelia…..Kev has worked wit the likes of Slug from Atmosphere, Big Pooh of Little Brother, Aloe Blacc and much more….so yeah homie def gets down…..I'm also workin' with my boy Asterix…another group project called "B.A.D. Company"…Asterix has worked with MC Eight, Styliztik Jones, Tash from The Liks and more..so u already know he got heat…cant forget my boy EQ for solo stuff as well as our project "Non Flaco" which is bangin' all day with production and feats from EQ, Exile, Reef the Lost Cause, Panik from the Mole Men, Planet Asia, Copywrite + more…….I have much more to name but these are the 3 prod/ engineers I work with the most cuz they just know how to make shit crack and get shit done…I would recommend them to anybody…
Q. Big Noise: Can you tell us about some of the project you're currently involved with?
A. Destruct: Well besides some of the upcoming group projects I already named….on a solo tip a I have a full length with producer AGQ from Spain…the name of the album is "Con Todo – With Everything". …it will def be my most honest and mature album..about a year in a half in production but patience is a virtue..and I'm really tryin' to make a master piece….I'm also almost done with an EP with the production team side effekt from New York……boom bap at its finest..def payin' homage to the golden era with that one…..I also gotta live band called "inner city soul"…been workin' on our album for about 2 years now…so its called "picking up the pieces" for many reasons…lol….another album is one with Beond from legendary underground group Acid Reign….the name of the album is "react" prod by Broken Finguz from Budapest…feats with 2mex, Pigeon John, Awol One + More….the last project I'll mention for now is another full length I'm workin' on called "Savin Sundays, already have feats with Kev Brown and much more…just know the kid is workin'..non stop..don't sleep!!
Q. Big Noise: Any upcoming release dates you can tell us about; physical or digital?
A. Destruct: As of now nuthin' is set yet..just keep ur eyes peeled and stay tuned…2011 will have at least 3 projects I will be droppin'….stay grindin'!!
Q. Big Noise: Where can people cop some of your music?
A. Destruct: My whole discography as well as features can be copped @ http://www.destructmusic.com
Q. Big Noise: What was the inspiration for you to become an Emcee?
A. Destruct: Well when I was 6 I was a big fan of Rugrats…and Kris Kross did a track for them …and that shit blew my mind…I never head that type of music before…I pretty much break that down on the track "94 Break" http://www.destructmusic.com/track/94-break …. video coming soon…I started freestylin' in front of my classes and family and just kept to it…it became 2nd nature to me…..after that the first album I got was Warren G regulators and that just opened my mind to what hip hop is …bangin' beats..dope rhymes..melodic hooks….just an all around solid form of music…I never been the same since……..
Q. Big Noise: On the start of the "Tru N Livin" video what machine are you entering info on? Ensoniq 16 Plus?
A. Destruct: To be honest I'm not sure fam..I just thought it would be a great intro to start the vid….a nice retro feel……
Q. Big Noise: What are your ideas on the future state of the hip-hop music scene?
A. Destruct: For the sound to come back full circle..I've noticed an old school vibe from allot of new shit coming out..I see hip hop coming back to its purest form..and as long as I'm around..believe I will carry that torch.
Q. Big Noise: Who are some of the Emcees you respect or would like to work with?
A. Destruct: Right off the bat…Mos Def..just cause the dude got soul..and bars…hard combo to master….Sean Price…..Witty Ness and Street Hop @ its finest…..Nas…..Blu……..Termanology……Black Thought…..JayZ…amazin' lyricist…shit I could on…I'm-a hip hop head…..nuff said….
Q. Big Noise: Can you tell us about any producers you'd like to work with in the future?
A. Destruct: DJ.Premier….Pete Rock…Jake One…Marco Polo…Dr.Dre……Black Milk…..Kev Brown……listen to there work……it don't get no better….
Q. Big Noise: Is there anything that you'd like to tell us about "The Assembly Line" EP?
A. Destruct: My best work to date…everything is elevated..rhymes..beats….production quality…the all around sound of it…it has sumthin' for everybody..and i did in 6 weeks……one of the best release of 2010….stop me if I'm wrong!! http://www.destructmusic.com/album/the-assembly-line-ep ….good music….
Q. Big Noise: How can folks contact you for business? What's up with your Social Network?
Artist Contact Info:
Destruct | Twitter | Facebook | Website
Keep it locked to Big Noise Radio for authentic hip-hop music from Destruct and the crew!
Article: Noiseman
Editor: Noiseman
Photo: Destruct